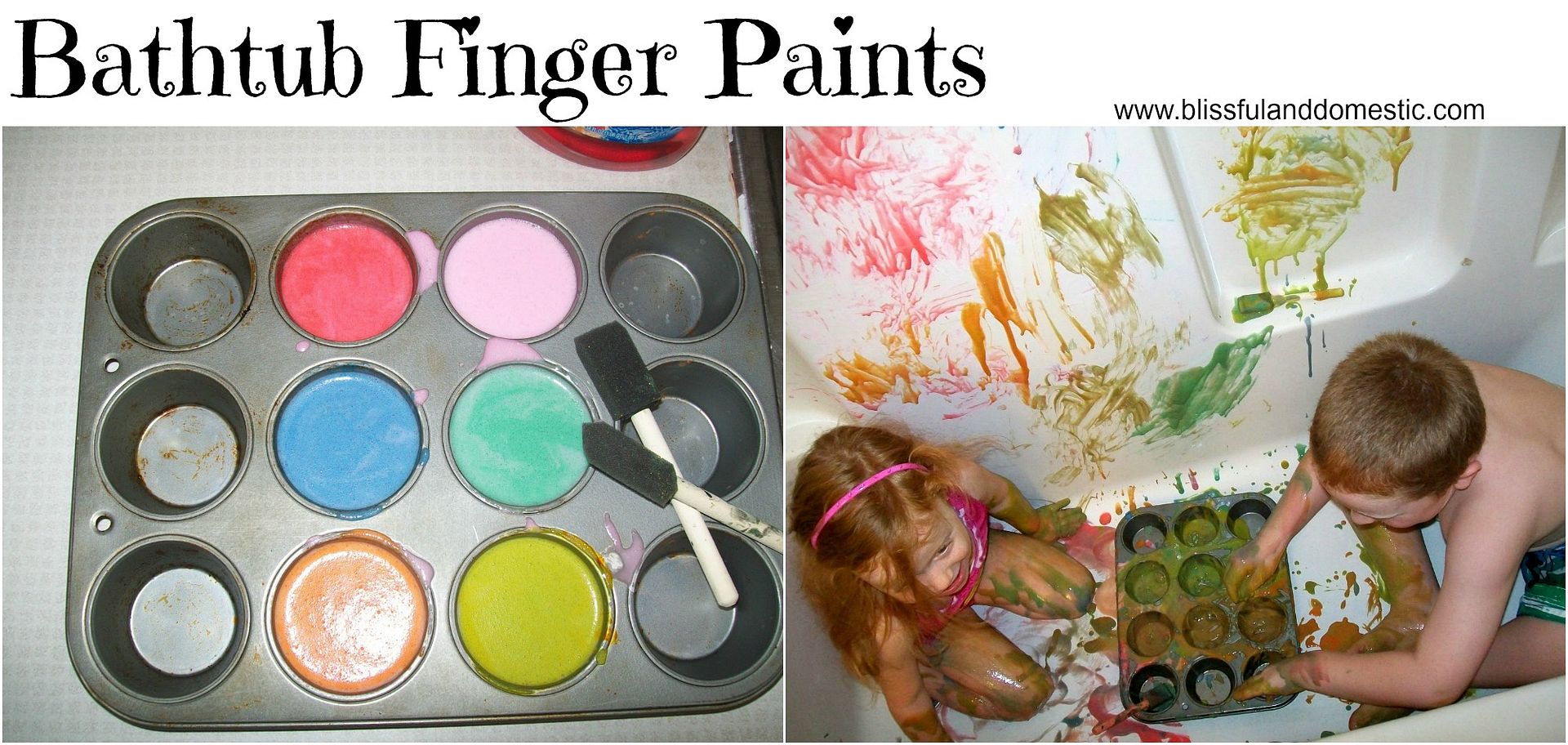 I found this fun activity on
The Science Mommy
. It looked like so much fun on her blog and let me tell you we were absolutely NOT dissappointed. Here is how you make Bath Tub Fingerpaints:
2 c liquid dish soap (clear is best)
6 tbs cornstarch
food coloring
muffin tin
The kids had so much fun painting in the bathtub. Libby has since asked me everyday to do this activity. She just loved it. It also really cleans the bathtub while they're playing, which is a bonus for me. I think tomorrow they will paint in my bathroom and then I won't have to clean the shower this week. Here are some pictures from our adventures in bath tub painting.