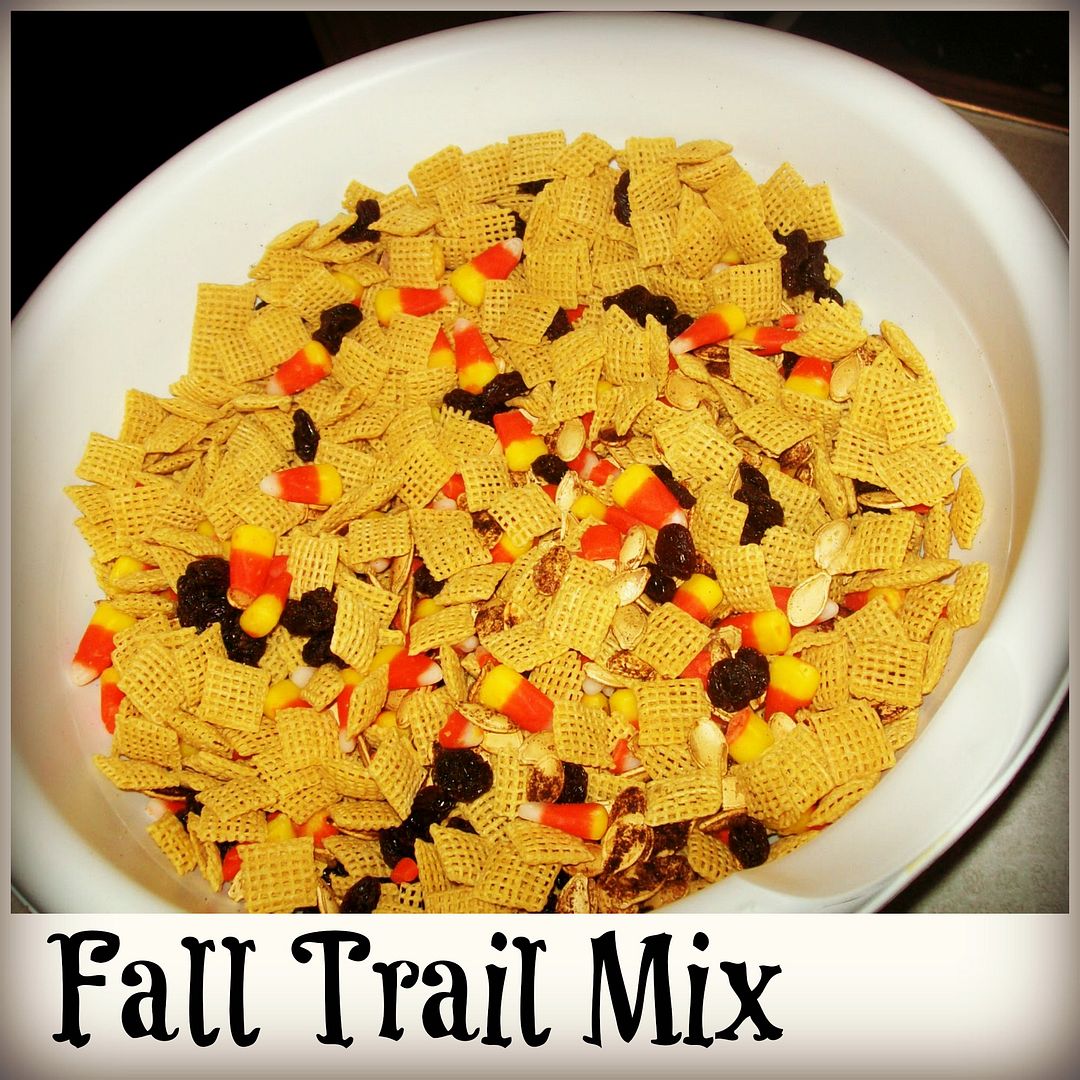 Here is a simple recipe for a Fall Trail Mix. My children and I love this recipe. We actually made this for the first time last year and my littles remembered it. They got so excited when I told them we were making it again. I hope you have some time to make this one with your littles this week. I promise you will not be sorry.
Here is what you need:
Candy corn
Chex Cereal or Cherrios
(I've done both and they both are good)
pumpkin seeds
raisins (optional)
Here is What You Do:
I sprayed my pumpkin seeds with Pam cooking spray and then generously sprinkled them with pumpkin pie spice and cinnamon and sugar

I then baked them at 350 for about 15-20 minutes
(you want them to be dry)
Let cool down
Once cooled, mix them in a bowl with the rest of the ingredients and enjoy with your littles :>
Have a Blessed Day!