This post was done as a guest post way before Christmas. I totally forgot about it and just stumbled upon it in my list of posts to be worked on. I figured I would post it today. HEre is how we fancied up my little Miss's bedroom on the cheap:>


This post was before Christmas, meaning I am still solid on my no Target, homemade Year rule:)
-------------------------------------
Today I have a simple room revamp to share. Over the weekend my Little Miss and I found some vinyl wall decals on clearance at Target. They were 75% off and were marked from 14.99 to $3.48. We were beyond excited. Miss Priss's walls have been lacking in the love and cuteness department lately. We snagged those decals and came home to start on her walls. This was a perfect project for my little girl to help with as well.
The vinyl decal set had little flowers, birds, and bird cages.
Too cute!
We even had enough to put them all around her room and we decorated her toy box with them.
Wondering what the toy box is? It is a re-purposed cabinet. I painted it white and laid it on its back. Perfect for holding toys.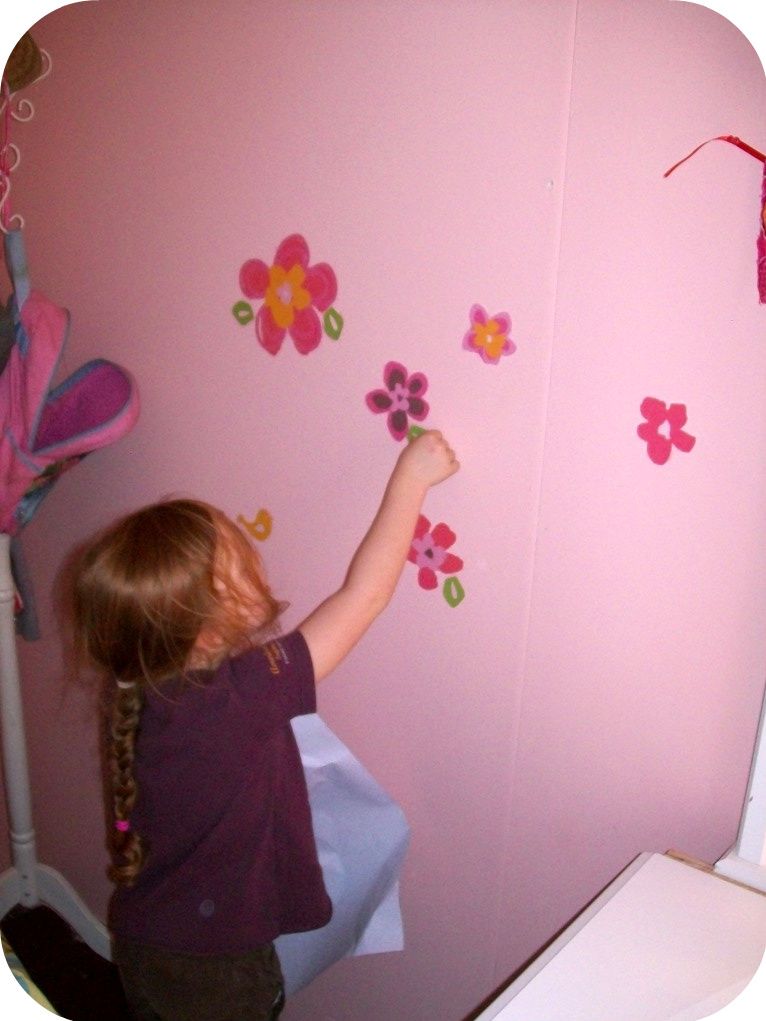 So there you have. New cute walls for under $5
Thrifty spending at its best.
Hope you all have a fabulous week