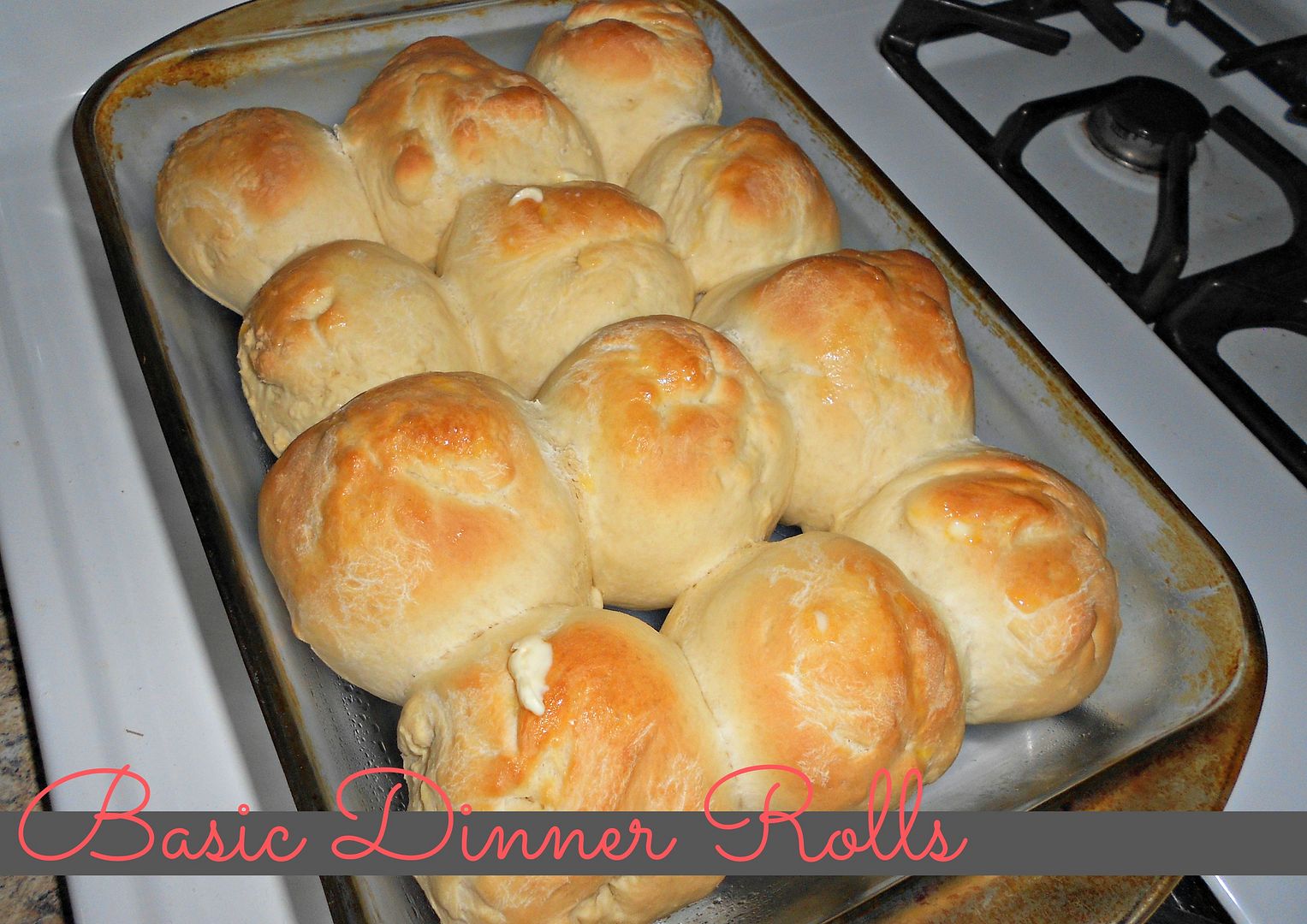 Here is my basic dinner roll recipe. I got this from
HERE
. It is seriously THE best roll recipe I have tried, and trust me I have tried quite a few. This one comes out perfect every time and is quite a crow pleaser. I bring it all the time to family dinners and every one is pretty happy lathering these puppies up with butter and honey. They absolutely make a meal.
Here Is What You Need:
3/4 cup water
2 extra-large eggs
3 tbl butter
3 tbl sugar
1 tsp salt
3 1/2 cups flour
2 1/4 tsp yeast
Put all ingredients in your bread machine, according to your manufactures directions. Mine go in the exact order listed above.
Select the dough setting. Mine lasts 1 hr 30 mins.
Once your dough cycle is finished, punch down dough.
Let dough rest 5 minutes.
Then pull apart small sections to make balls. A little bigger than a golf ball.
It really depends on the size of roll you want.
Just remember they will rise again.
Place them on a lined baking sheet, sprayed with Pam cooking spray.
I generously put a pad of butter on each roll.
Let rise for about 10-15 minutes.
They will rise a little, but won't necessarily double in size.
Bake at 350 for about 10 minutes. I check mine often.
Once they are light brown on top I
pull them out and let them cool on the pan.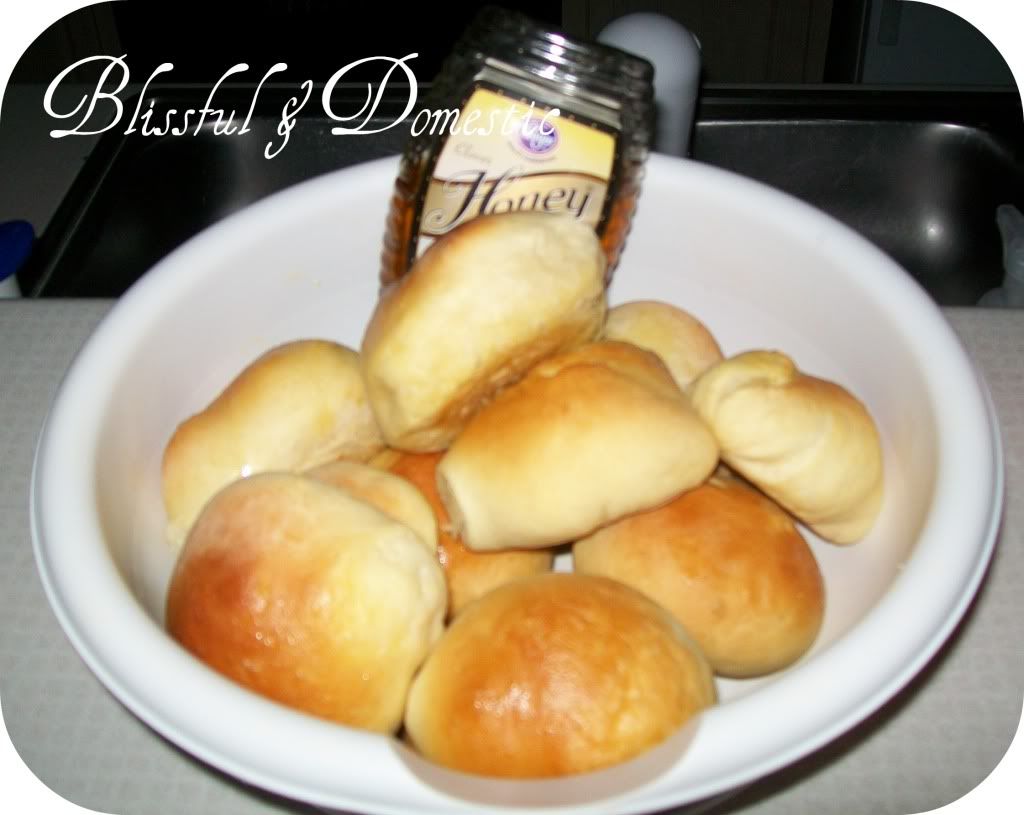 Serve with butter and honey and don't forget to share with family and friends.
They will love you all the more for it
Need help meal planning? Check out my free
Weekly Menu Plans.
and my
Let's Eat Section
I also have great posts to help your family save money!
Cut Your Grocery Bill in Half
Freezing Your Milk
Living on $14,000 a year
How Does She Q and A
Breakfast and Lunch: Meal Planning and Saving Tips
Fresh Produce All Month Long
Save Money at Costco
Menu Planning: Pantry Staples List
Weekly Menu Plans + Printable Shopping Lists