I just wanted to do a quick post tonight, to share what we have been up to with our
Easter Countdown
. We have been making a bunch of
yummy treats
and following pretty closely to what I listed for our
Easter Countdown
.
We are on day 10 starting tomorrow.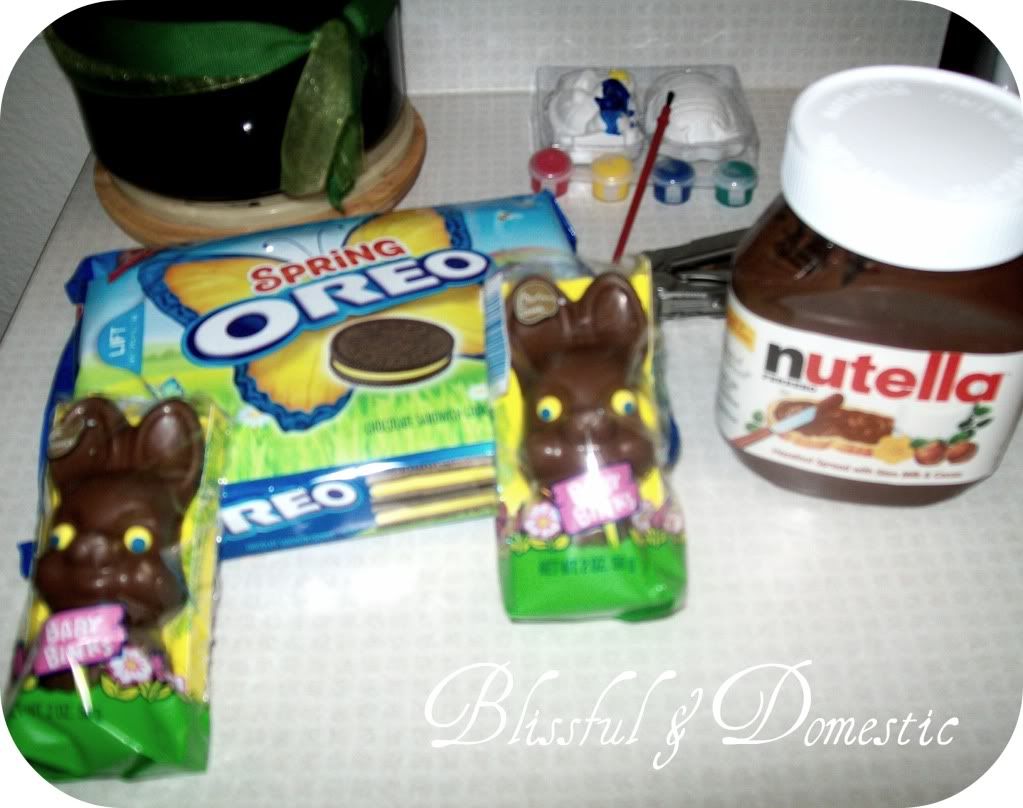 The only thing I did differently was that I used a regular Oreo.
I tried to keep it real simple.
Not as pretty as
Jocelyn's, but I think it worked out ok.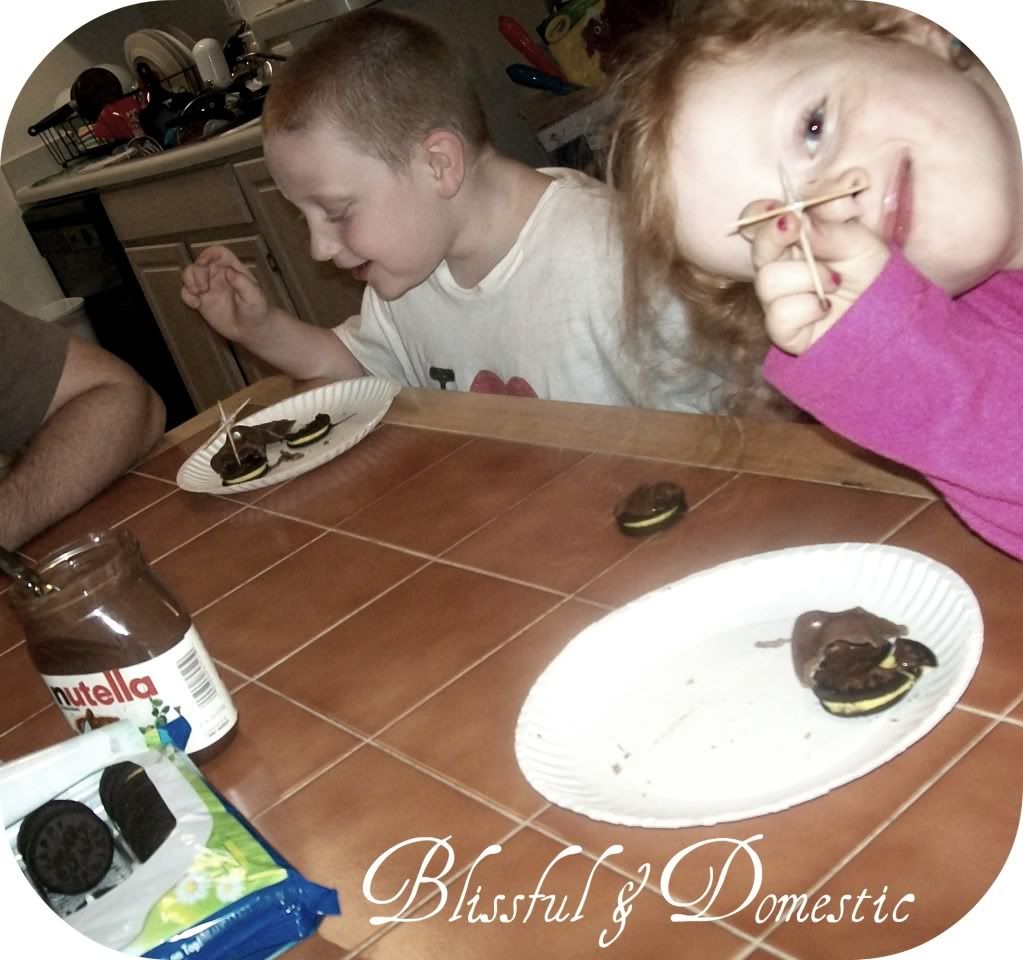 This is definitely something I want to make sure we do again next year.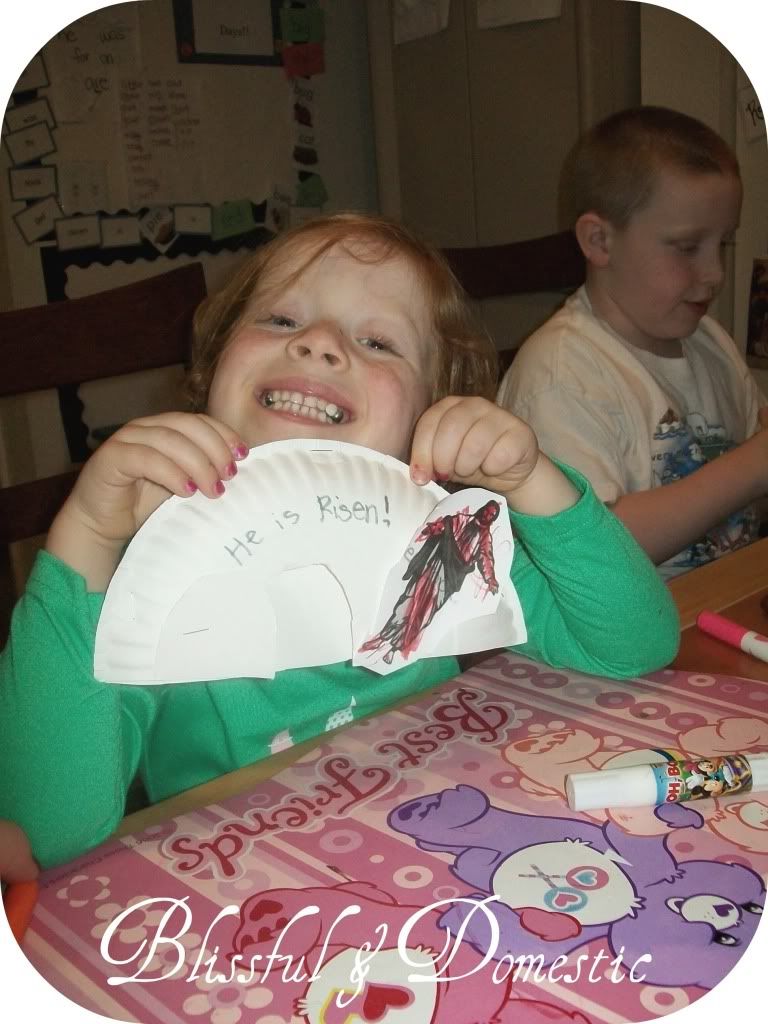 We have also been adding to our Easter Timeline.
I have been using the Gospel Art Kit.
We also added the Names of Christ today, which are
basically the different names we know him as.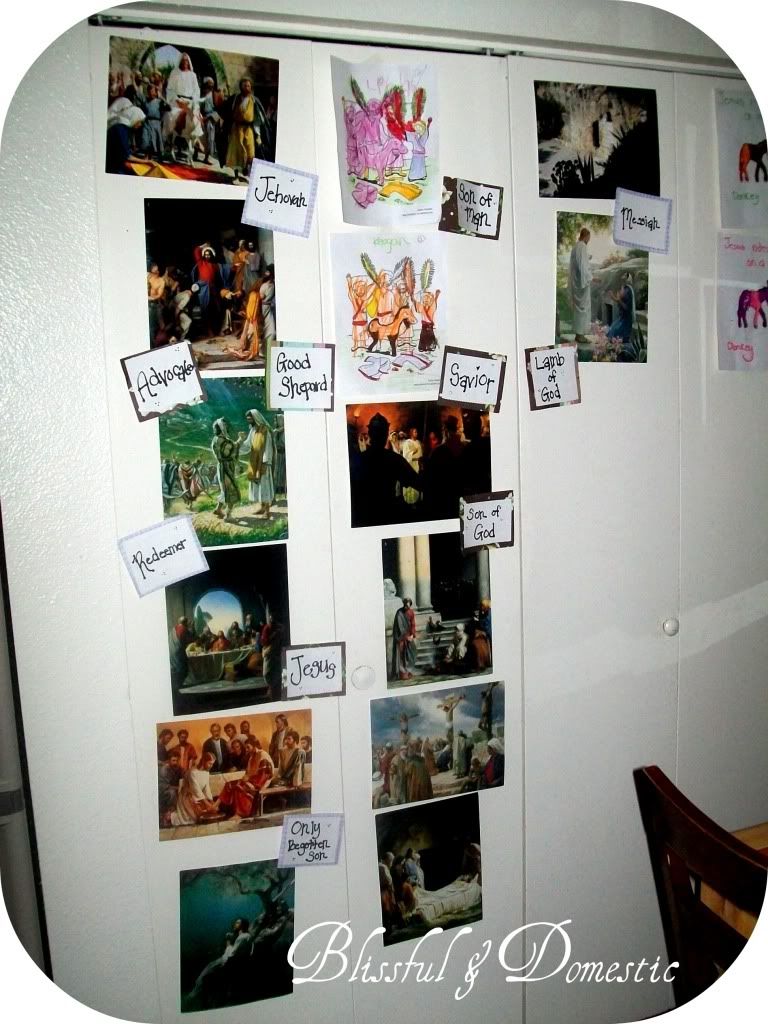 I am loving doing this Easter Countdown with my littles. I am just amazed at what they remember from last year and then all the new stuff they are learning this year. I swear these scripture lessons have taught me almost as much as it has taught them. We were looking at a picture of Christ, talking to Mary Magdalene, when she saw his empty tomb. At first she didn't know him, but when he spoke and she saw his hands, she knew. What an impact that made on my heart tonight.

I thought of His hands, wounded from the nails, which were hammered into them. He endured that for me. I think of when I die and I see Him face to face. I know I will be able to feel those wounds and look in his eyes and say "Thank you". Thank you for that ultimate sacrifice, which was made for me. Oh how I can never say Thank you enough for my Savior and all that He does.
I hope you are taking the time to teach your littles this Easter week. They need to know about their Savior and know that He loves them. This is what I have been focusing on lately and I think they get it and love Him in return.
I pray you all have a wonderful night and see you tomorrow:>