Originally I had BIG plans for Miss Priss and her Easter dress, but all the fervor left me when I realized we would we in between wards. Well Saturday morning I woke up with an itch to sew. I decided to whip something up for Miss Priss. I wanted a simple summer dress, she could wear the next day for our Easter Celebrations. I checked my fabric stash (the stuff I haven't packed up yet) and found this Women's XL shirt. I knew it was perfect for the dress I had in mind.
I folded the shirt in half and cut out the shape
I wanted for the dress. A very simple tank dress shape.
Sorry no measurements, I was winging it.
You could always use one of your little girls dresses as a pattern also.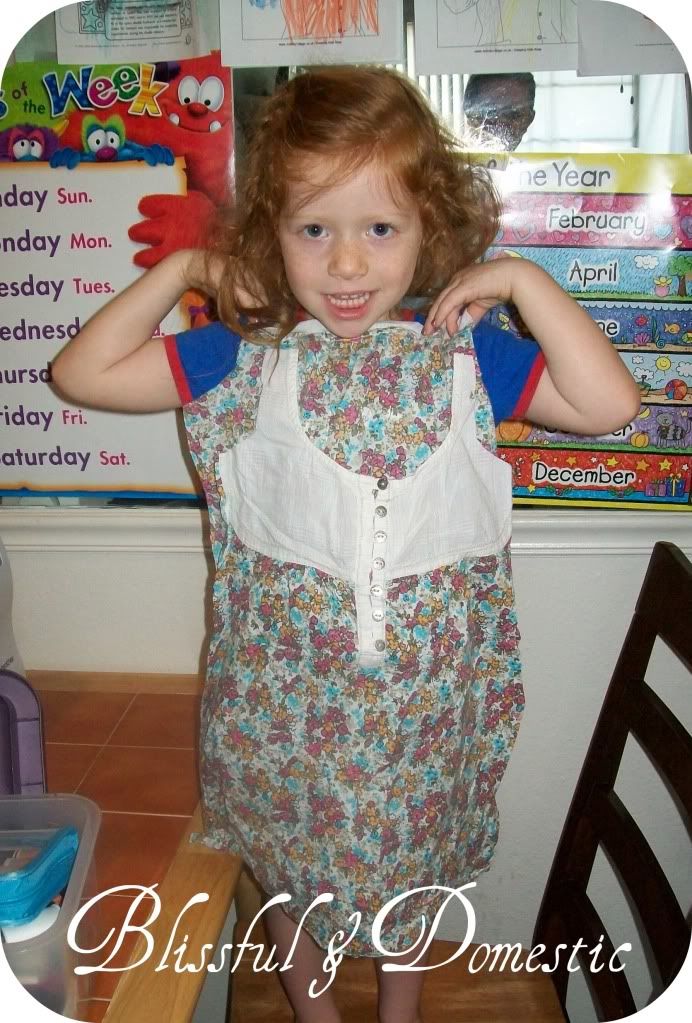 I then held it up to Miss Priss. My "winging it" worked out this time,
so I didn't have to cut anymore.
I took my back piece and did a tuck and roll.
I needed to make sure the raw edge was neatly
tucked in and sewed nice and tight:>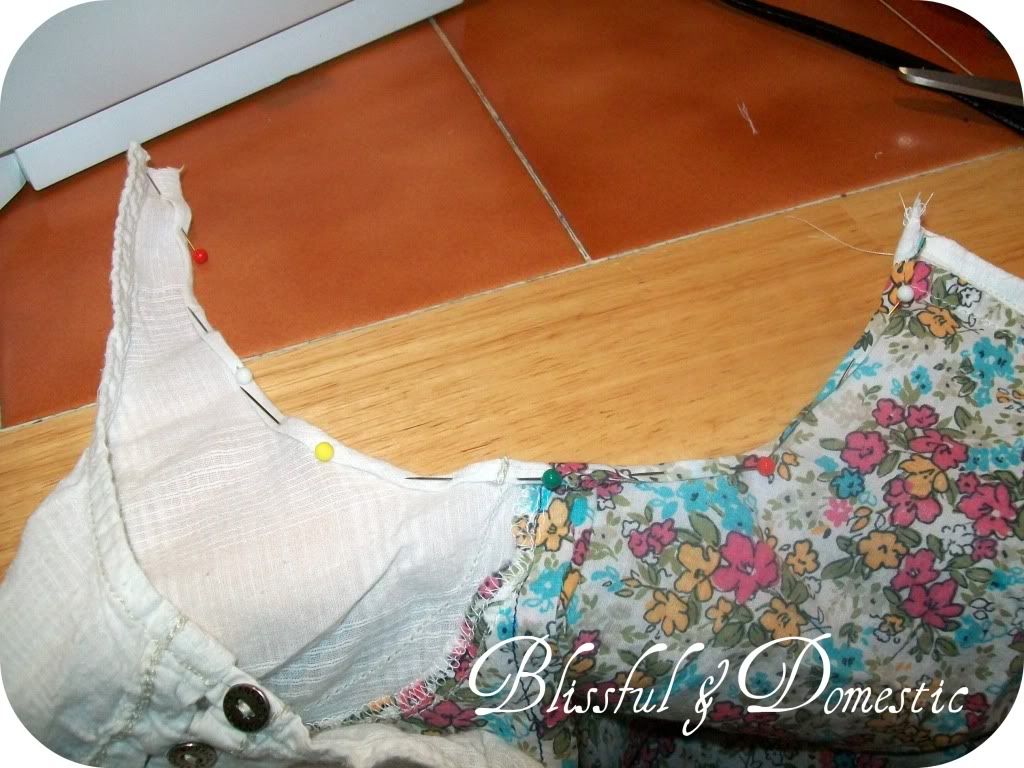 I then moved onto my arm holes.
I did more tuck and rolls.
Pinned it down and sewed away.
Once both arm holes were finished, I pinned my front and back together,
right sides facing each other, and sewed it together (up the sides).
The last thing I did, was I turned it inside out and sewed
my straps to the back piece.
Here is how it turned out.
It is such a light fabric and will be perfect during
our 100+ summers here in Vegas:>