Last Saturday night I decided I needed a new summer shirt to wear on Easter. I mean Miss Priss was getting a new dress, I needed something new too! Here is what I came up with.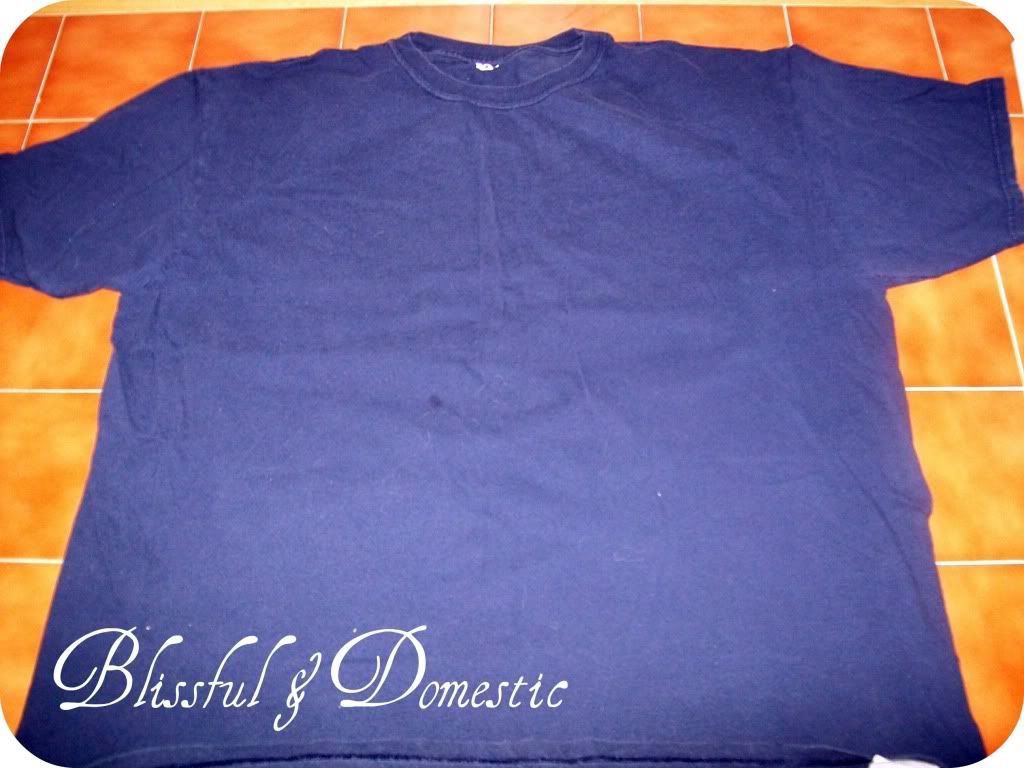 I started with a Men's XL Navy shirt.
I cut off the sleeves. Save those for later.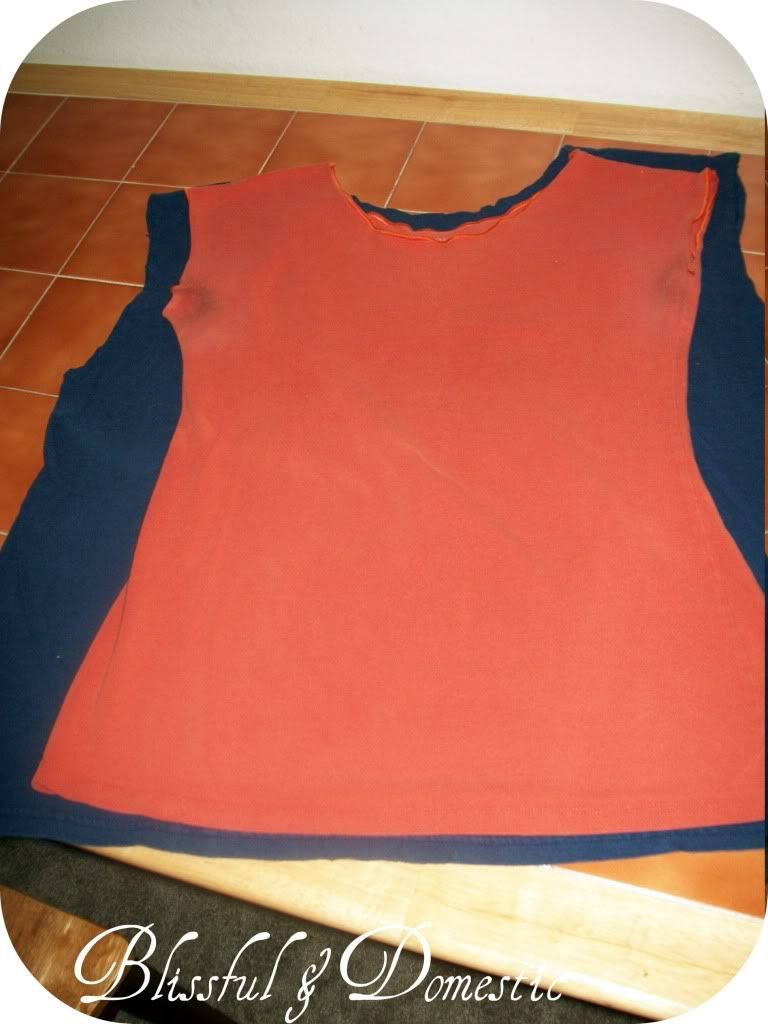 I placed one of my old shade shirts on top.
I knew I wanted that for the basic shape of my shirt.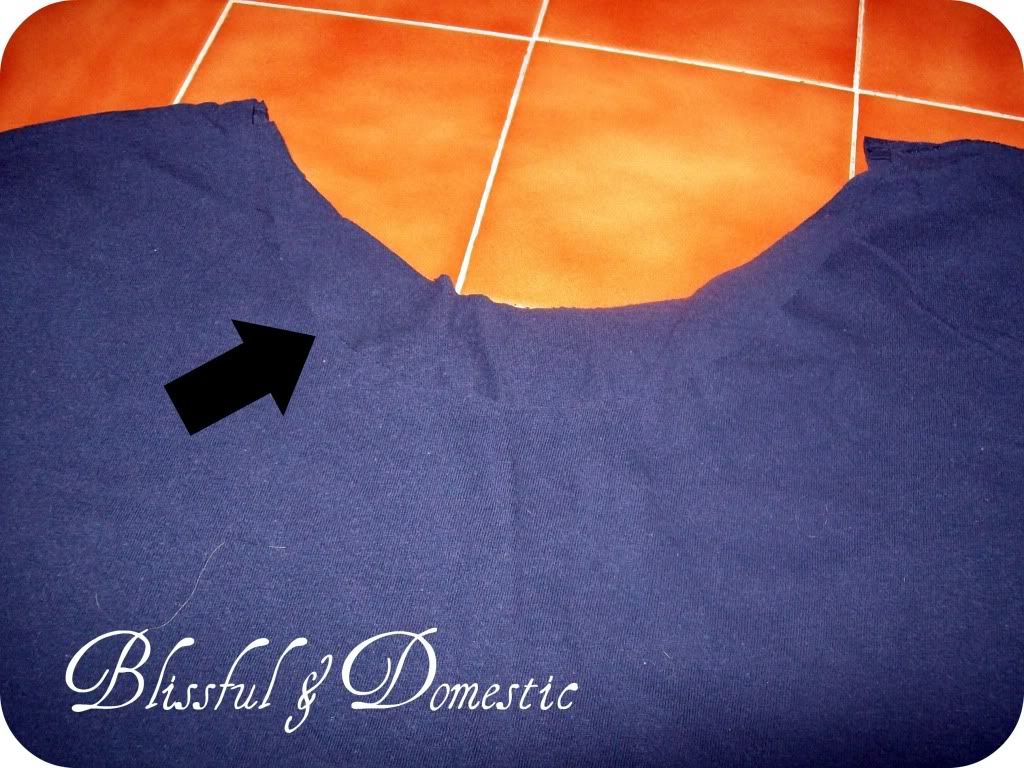 I made a new neckline and made a deeper round neck in the front. Can you tell the difference between the front and the back? I thought the arrow might help.
With the sleevs I cut 4 strips. I did a running stitch and made ruffles.
Two are shorter than the others. I put my ruffles on the shoulders.
The shorter ones on top.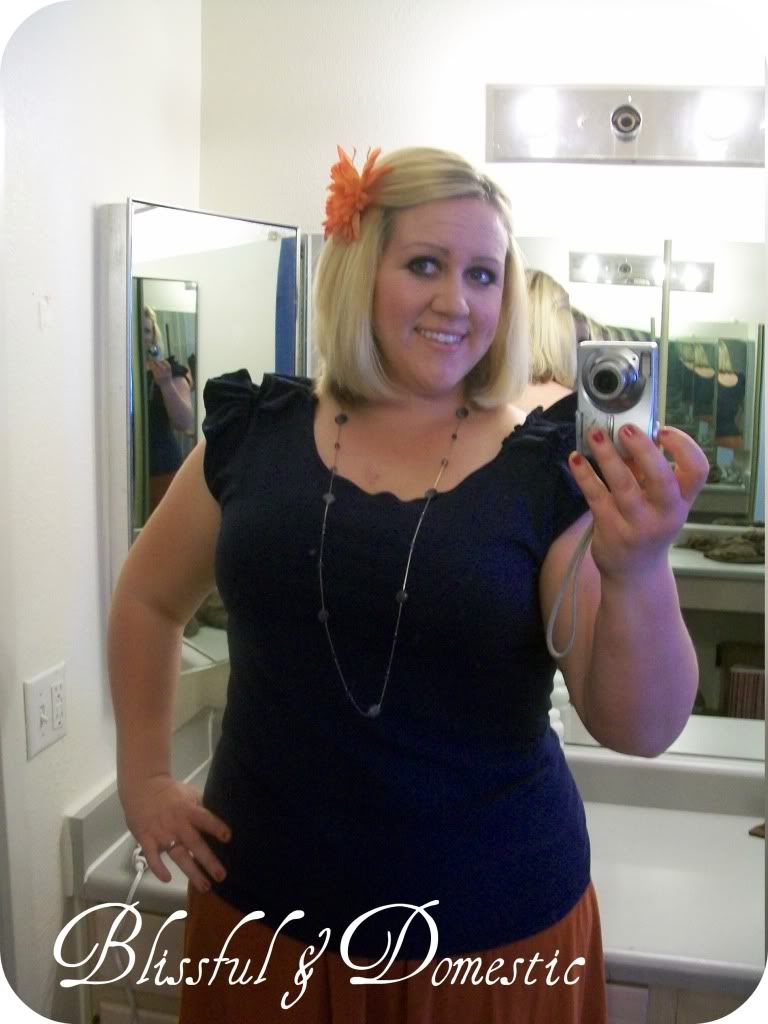 Here is how it turned out.
I am very excited for my new summer shirt.
It is the perfect length and has fun ruffles.