Remember when I told you about the
Beachcomber shirt
I made? Well I took that same idea and made a skirt out of it. This was super simple and I think it looks great paired with a fun, bright green striped shirt. Perfect for the hot summer days, which will be greeting us soon. I measured my waist and doubled, then cut out my fabric. I used a knit in a bright purple. I sewed my skirt together and then folded over the waist band (
to find out exactly how Disney explains here
). I sewed my casing and inserted my elastic. This was a very quick skirt to make and it turned out pretty cute, if I do say so myself.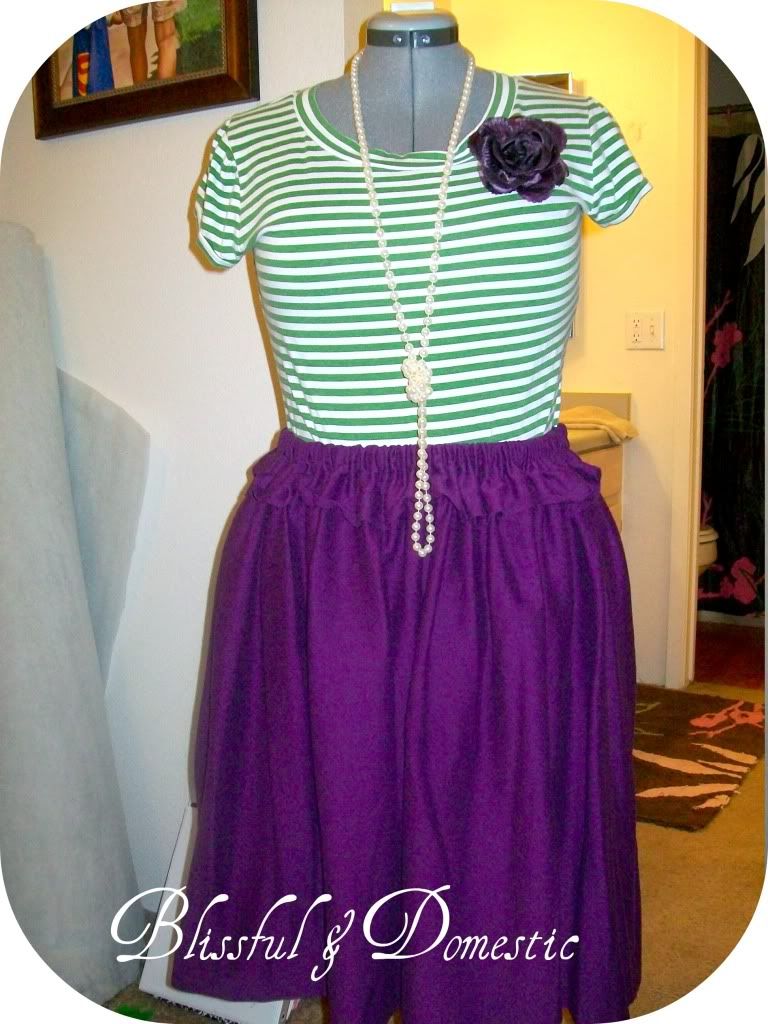 I hope this post finds you all well and I hope you are
enjoying some sewing and crafting this week.
Have a fabulous day!