Hello everyone!
I just have to say again how much all your sweet words mean to me. You all leave such wonderful comments and I so appreciate it. Today is my birthday. I am turning 27. Wahoo! My hubby is taking me out for a "no kids allowed" birthday dinner. I have no clue where, but I am so excited! I wanted to share one of my favorite dessert recipes today. I tried this one a few weeks ago, and it was such a hit with the family. I found it on the back of the Nestle White Chocolate Chip
bag. I just changed it a bit.I figure it is my birthday and I am hoping to fill up on cake, so you should too. Here is the yummiest recipe ever!
White Chocolate Cheesecake Bars
Here is what you need:
Crust
1 stick + 5 tbl margarine
1/2 cup sugar
1 1/4 cups of flour
1 large egg yolk
1/8 tsp salt
Melt butter in a sauce pan. Once melted add the egg yolk and whisk.
In a small mixing bowl sift all dry ingredients.
Add butter mixture to dry ingredients. Mix together until soft ball forms. Press into a 9x13 baking dish. Bake for 15 minutes @350. Just until edges begin to brown.

(below is a picture of my crust before baking)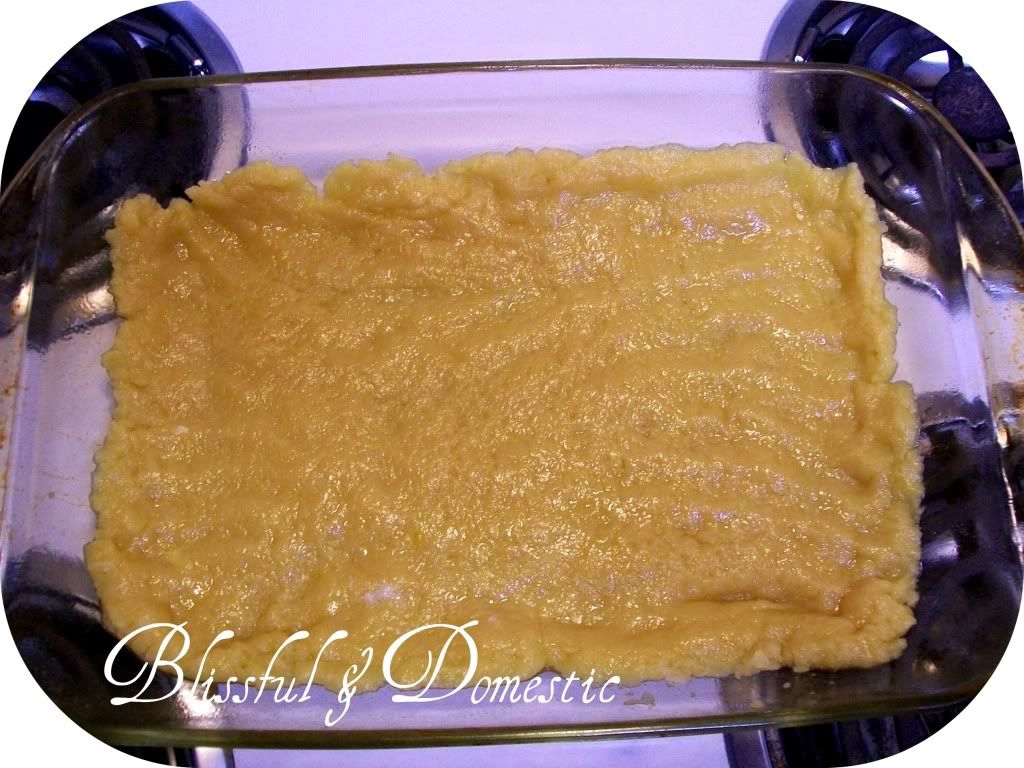 Now while your crust is baking, you can work on the cheesecake part.

Cheesecake

2 cups of white chocolate chips
3/4 cup heavy whipping cream
2 (8oz.) pkgs. cream cheese
3 tbsp lemon juice
1/4 tsp salt
4 large egg whites
1 large egg

Melt white chocolate and whipping cream in a medium saucepan. Do not boil. Beat cream cheese, lemon juice, & salt in a large mixing bowl until smooth. Gradually beat in white chocolate mixture. Beat in egg whites and egg. Mix until smooth. Pour onto crust. Bake for 35-40 minutes, or until browned lightly on the edge. Cool completely and then refrigerate for several hours or over night.
Generously sprinkle with powdered sugar and Enjoy!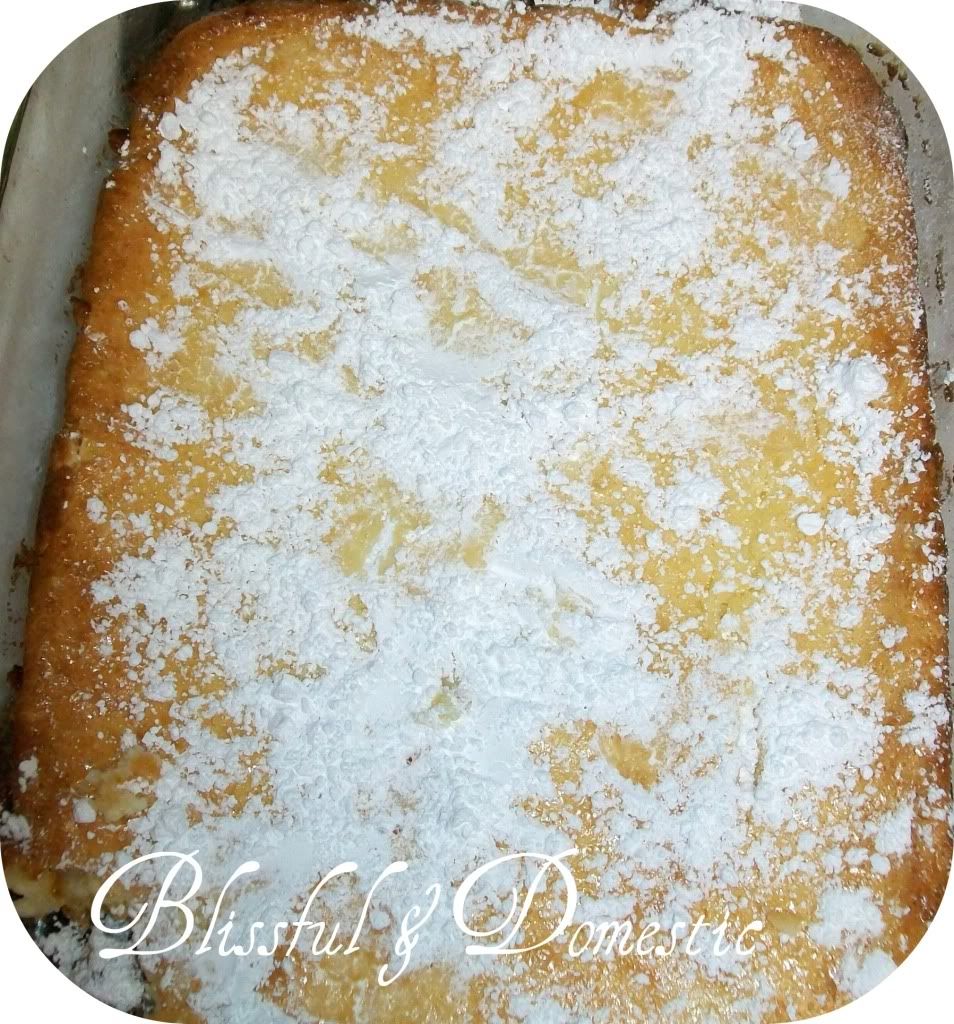 This is what was left. I am guessing they liked it. What do you think?
:>