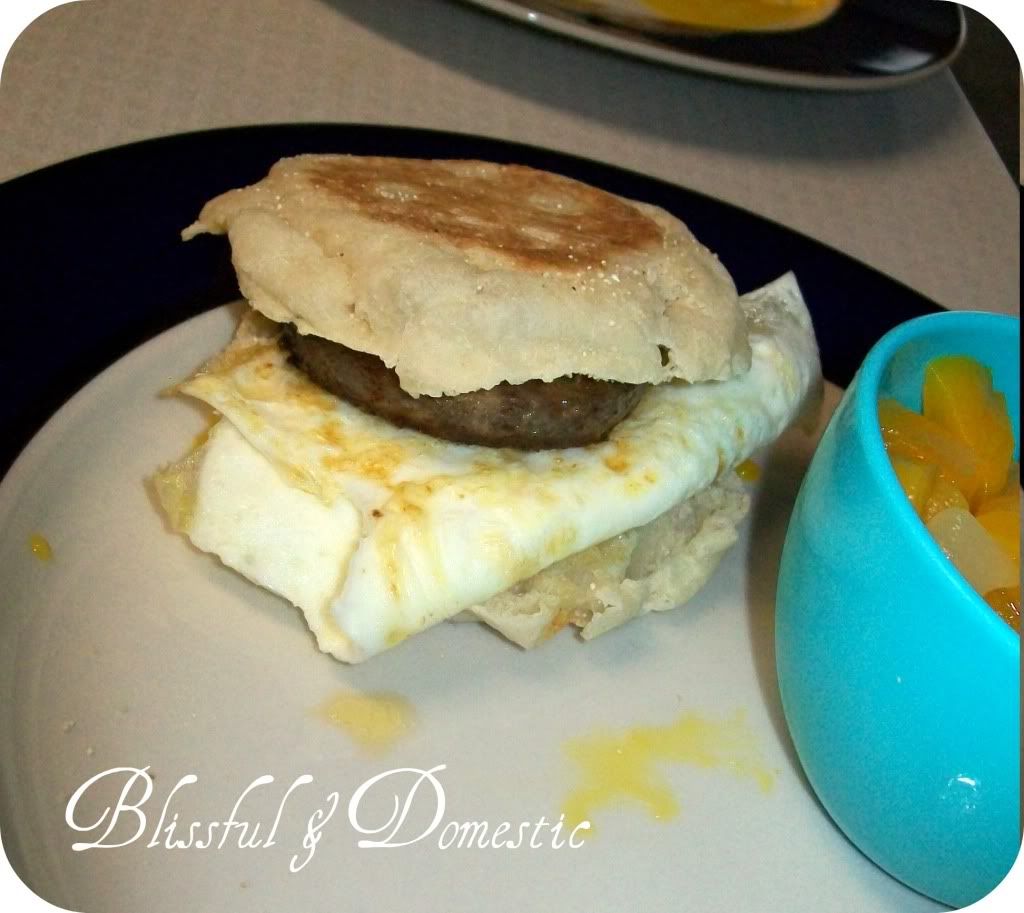 Are you ready for THE most delicious breakfast sandwich ever? Well the wait is over. I don't even think the picture does this sandwich justice. They are just so dang good! I promise you will not be sorry when you make these. Your hubby will fall in love with your cooking skills all over again. Promise. I know mine did :> This sandwich has become my families favorite breakfast lately. It is seriously so simple, which I know I say with every recipe I share, but I mean it. Simple is all I do.
Here is what you need:
1 package of English Muffins
1 box of sausage patties
(straight from the freezer. No thawing needed)
6 eggs
Cheese and Mayo for topping
(optional, but for me it is a must)
Makes 6 servings
Start by spraying your pan with cooking spray. Then turn on your burner to medium heat and place your sausage patties in the pan. You will end up cooking each side for about 4 minutes. I really need to get a meat thermometer, but since I don't have one, I usually cut into one on the outside of the pan to double check the doneness. 4 minutes each side though, is usually perfect on the timing.
While the patties are cooking, I like to get my eggs going. I set my griddle to 350'. Once preheated, I crack my eggs onto the surface. Cook them according to your families preference. Hubby and I like ours over easy, the kiddies like there's to be over hard. The yellow oozy is the best part of the sandwich, but you decide.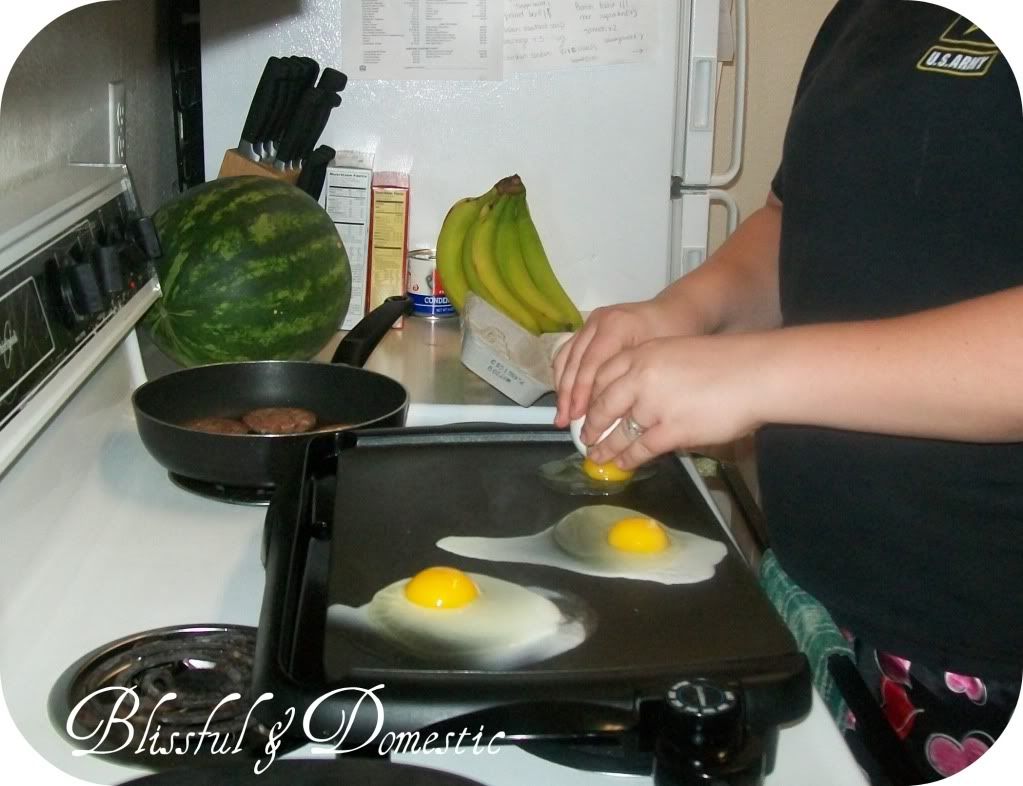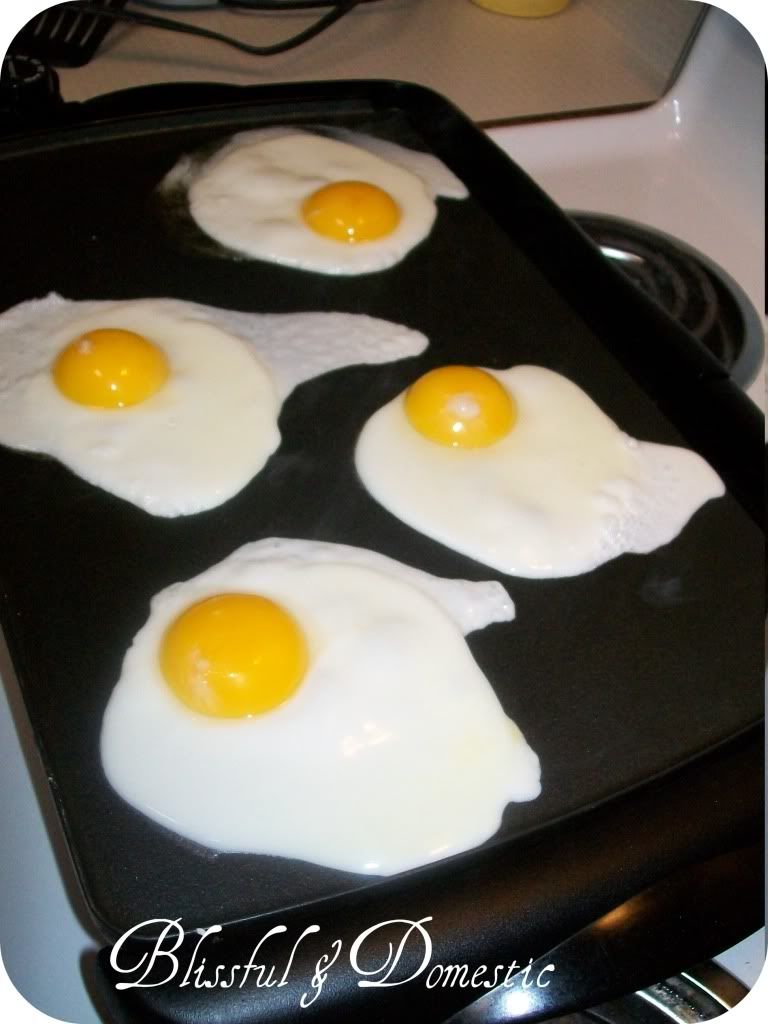 When the patties and eggs are done, this is how I like to layer my sandwich. I toast the English muffins, while everything else is cooking. Generously lather with butter. Place cheese down on muffin, then egg, then sausage pattie, and lather the top muffin with mayo. This is seriously THE BEST. I want one now after writing this post. Any-who I hope you have a fabulous Sunday and are able to try this recipe out on your family. Have a wonderful rest of you weekend and see you on Monday