Every once in a while I need a real simple and quick sewing fix.
Usually I want something cute and new to wear, but don't have a lot of free sewing time. Here is a sewing quickie I did a while back.
I received this mumu from a church rummaged sale.
It was free, which was a perfect price for me.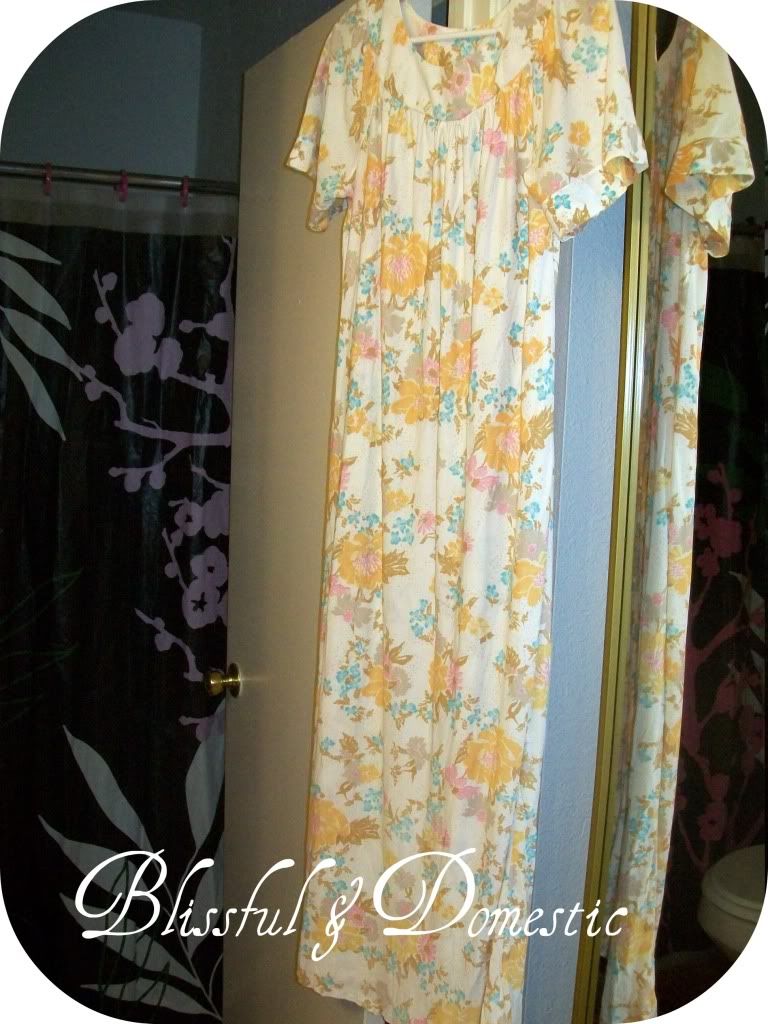 I simple measured the length by placing a favorite shirt of mine on top. I cut it and then I was done. I didn't even hem it because the material was non fraying.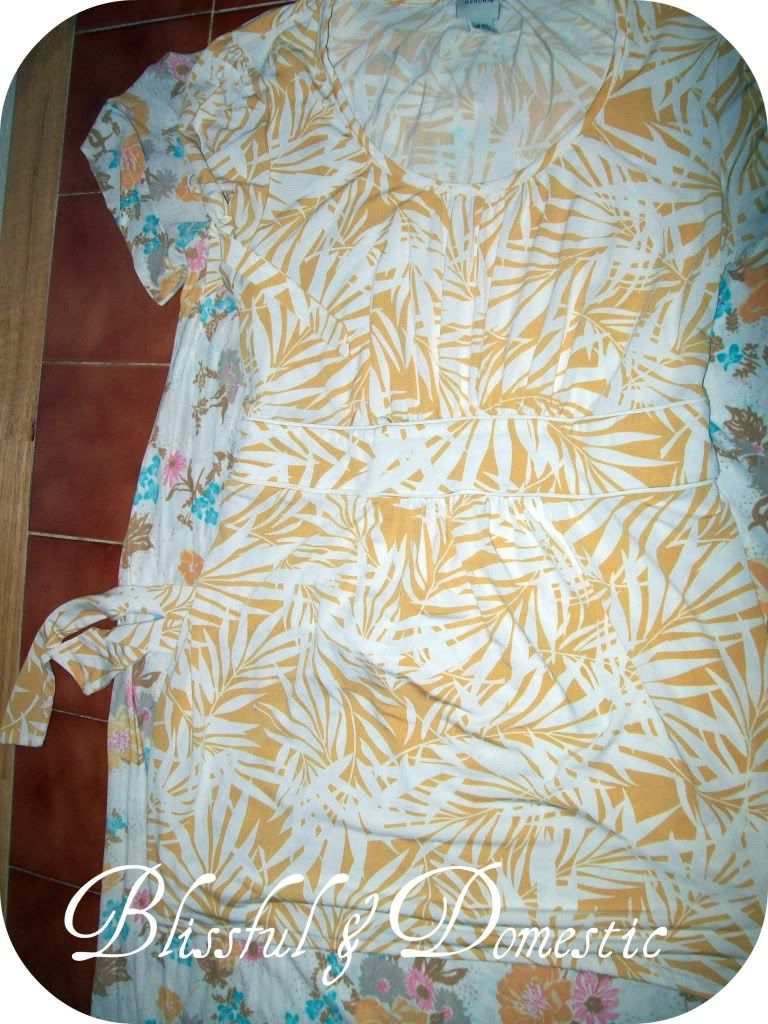 I love a quick fix, when I'm wanting something new to wear.
Perfect for a summer park day:>
Happy Sewing!
And don't forget to enter the Fabric Bracelet
GiveAway!