I just wanted to quickly share some Summer Decorating I have done around the apartment. I actually took these pictures last week, when the apartment wasn't as over run with packed boxes. I wanted something simple, that could add a little bit of color. I also wanted it to be easy to pack and would look great in our new home. I knew I couldn't do much, since most of our money is being put into the house, this is what I came up with.
I went to DI (local thrift store) and purchased two glass vases for $1.50 each. I also purchased a mason jar for 50 cents.
I then went to Joann's and took advantage of their sale on fake flowers. I bought each bunch of flowers for $1.79 each. (4 total)
I then placed them throughout the apartment and could feel things getting brighter already.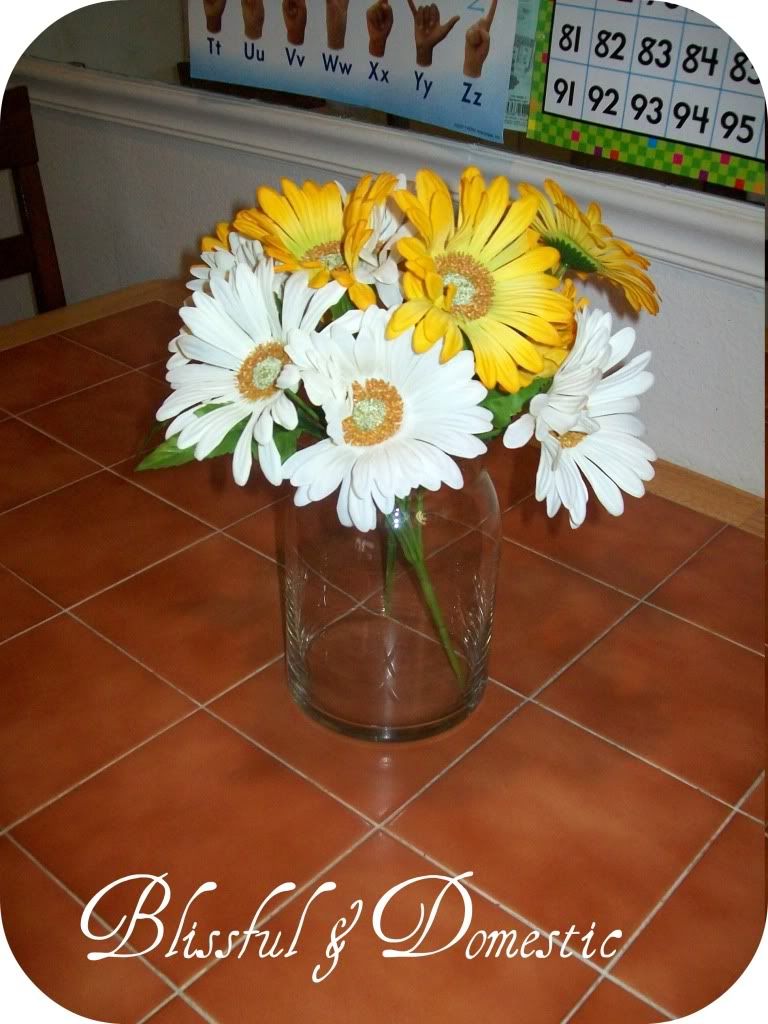 I am so excited to have these flowers in our home and I love the pop of color they bring. It is nice to know that, even when on a budget, you can still decorate and make things beautiful.
Total cost of was $10.66
Oh and Don't forget to enter
The Fabric Bracelet Give-Away :>