Here is a recipe I whipped up for a family dinner a few weeks back. I had a box of spice cake mix, in food storage, that needed to be used. This is what I came up with. I took an apple sauce spice cake recipe and changed it to suit my pumpkin craving. Here is what you need:
To start off you need an excited helper.
I am sure you can find one roaming around your house .
That is where I found mine.
Once that is achieved, gather these ingredients.
Your excited helper can assist you in that also.
1 box of spice cake (I used Duncan Hines)
3 large eggs
1 1/2 cups of canned pumpkin
1/3 vegetable oil
Put all ingredients into a bowl and mix on medium speed, with a hand mixer.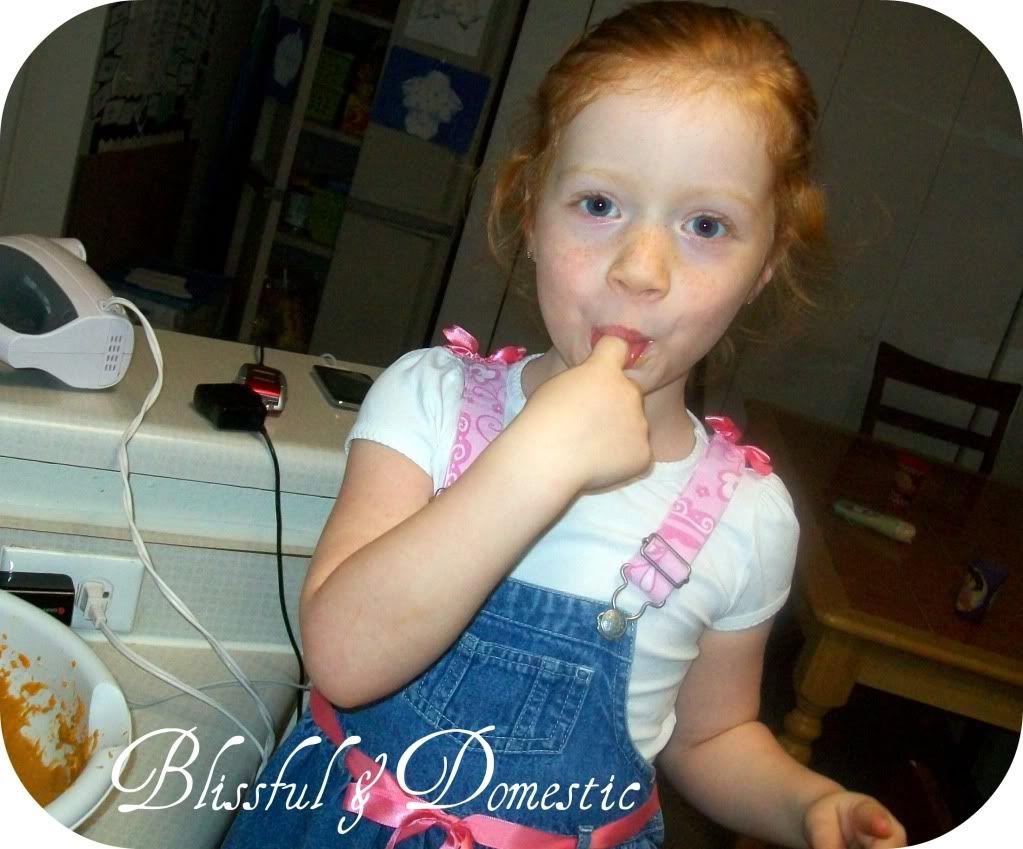 Taste the batter and make sure it is to spice perfection.
This step is not required, but my taste buds always thank me.
Maybe they will thank you too.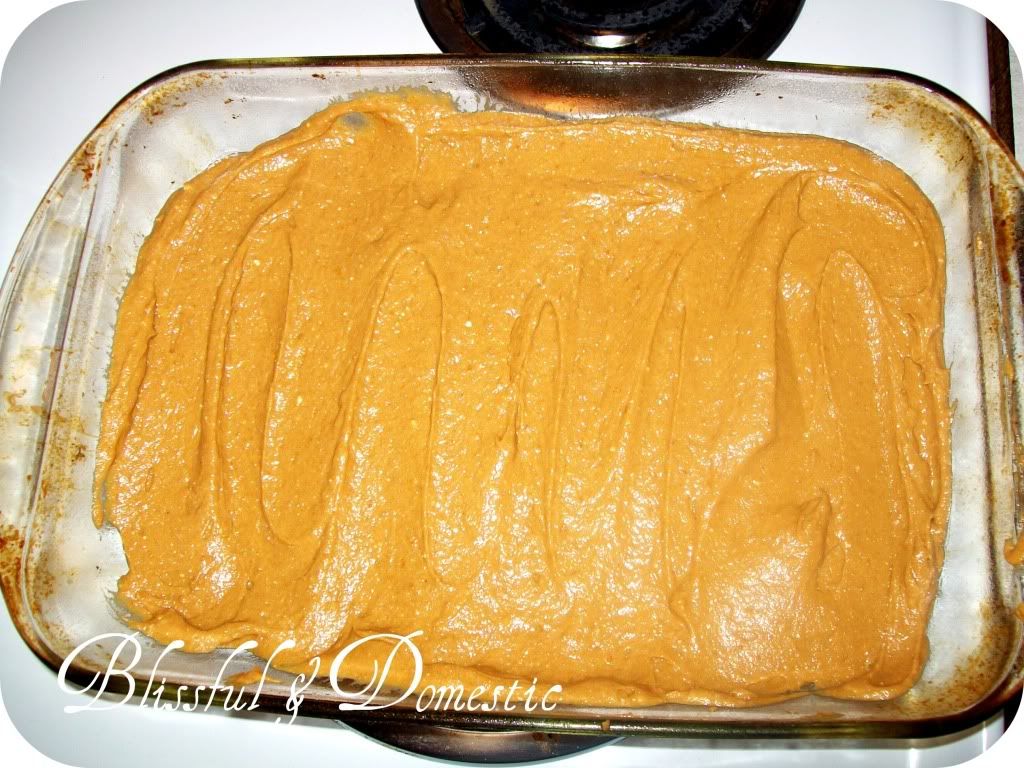 Pour into a 9x13 pan. Use spatula to scrap sides of the bowl.
We want to make sure all the yummy batter gets into our baking pan :>
Bake at 350' for 30 minutes.
Let cool completely and then Frost.
Vanilla-Cinnamon Frosting
2 sticks of butter
1 lb of powdered sugar
1 tbl vanilla
2 tbl cinnamon
1/4 cup milk
I ended up adding a little more sugar.
Do it to your liking and family's taste buds.
I thought the cake was the best part.
I think next time I will do it in a bundt pan and then just drizzle frosting on it.
The cake was that good it didn't really need icing.
Enjoy and Happy Baking!
And don't forget to enter the Fabric Bracelet
GiveAway!