I just got up from a 2 1/2 hours nap. It seriously was Blissful. I woke up and Miss Priss was lying next to me and so was the hubby. I guess somewhere, during the time I was sleeping, they decided to take naps too. Bubba of course used this time to catch up on Toy Story 3 on the play-station. When I came in the living room and saw him playing, I could tell he was very excited he had a lot of free video game time. I love how he even turned down the sound. He said he didn't want to wake me. I knew it was because he knew he didn't want to have to stop paying. That buggar always makes me smile at his cunning ways.
Any-who when I got up and logged on I saw something very exciting....
We hit 40 followers today! I am so excited! I am thinking when we get to 50 followers I am going to do a give away. Not sure what I will give away. I will have to get to crafting and thinking. I will let you know in the next week or so what is up for grabs when we hit 50. Hope you are having a Blissful Sunday! See you tomorrow with Sunshine Monday and in case you're wondering what is coming up this week, here is a run down.
Mon- Sunshine Monday and Meal Planning
Tues- Tasteful Tuesday with a Buttermilk Bread Recipe
Wed- Recipe for White Chocolate Cheesecake Bars & its my birthday!
Thurs- Tutorial for Cropped Girls Cargo Shorts
Friday- Feature Friday & Versatile Blogger Award
I am looking forward to our week and hope you visit back often :>
Oh and since I think every post needs a good picture I decided to include this one.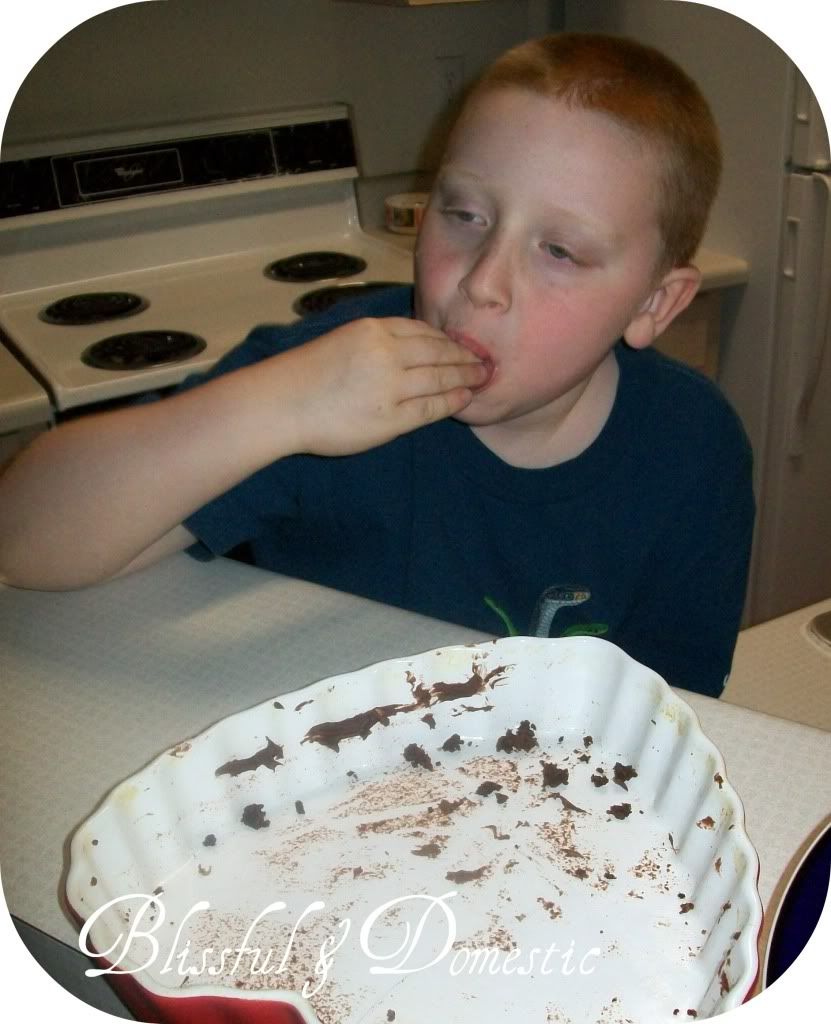 He says everything is good to the last crumb :)
Look at the sweet coma face.
I just love that little red head!