Hello All!! I have such a yummy recipe to share today. We tried this one last week and everyone loved it. It is kind of like sloppy joes, but 100 times better. Here are the details.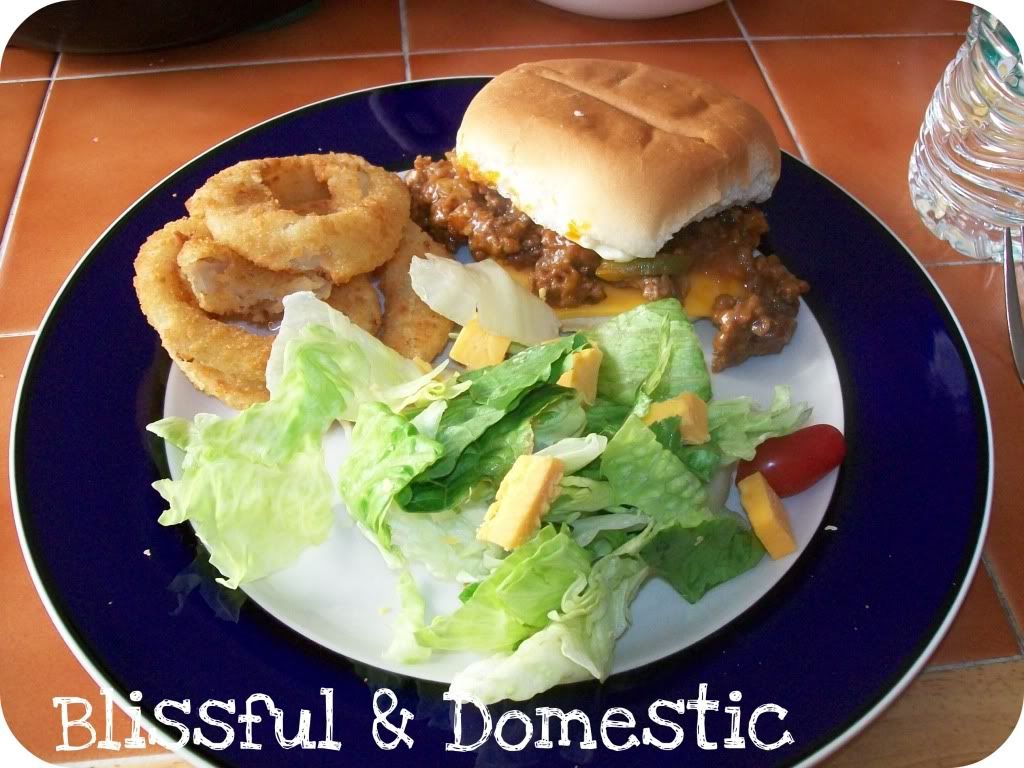 What you Need:
1 lb. Ground Beef
1 onion
salt
pepper
2 tbl flour
1 cup tomato juice (I used v-8 juice)
1/2 cup BBQ sauce*
1 tsp dry mustard
1/2 tsp chili powder
1/2 tsp sage
Here is What you do:
Brown beef in skillet.
Add salt and pepper.
Sprinkle flour over meat and stir.
Blend in remaining ingredients.
Simmer for about 15 minutes, until it thickens.
Serve on Hamburger buns with Sharp cheddar cheese.
Your family will be saying YUMMY!
I promise
*Homemade BBQ Sauce
This is a great substitute for store bought sauce.
1 can tomato sauce (8 oz.)
2 tablespoons

Worcestershire

sauce
1 tablespoon cidre vinegar
Sauté onion in butter until soft. Add remaining ingredients and stir to thoroughly combine. Let simmer over low heat for 15 minutes, stirring occasionally.
XO D

an

ielle