So today is suppose to be a Sunshine Monday post, but I have literally tried to right it like three times, but no inspiring words are coming. I am feeling pretty lame right now (Sorry I am going on 2 weeks of no Sunshine Monday). That being said I think I will share a simple fun craft you can do with your kids instead. I am sure we are all looking for some fun, cheap entertainment for our littles during the summer. Well this craft cost me nothing and is now a keepsake.
Here is what you need:
1 peice of scrap wood.
Mine actually came from my mom's garage.
"Family" or some type of woodnes letters/words
Mine is from Michael's.
I purchased it last summer for like 50 cents.
I took it from my stash.
Paint brushes
Paint in various colors.
I used acrylic paint.
Here is what you do:
1- Paint your scrap of wood. Mine was already red.
Perfect for our color scheme.
2- Let your littles pick out their hand print colors.
3- Paint their hands and place down on your scrap of wood.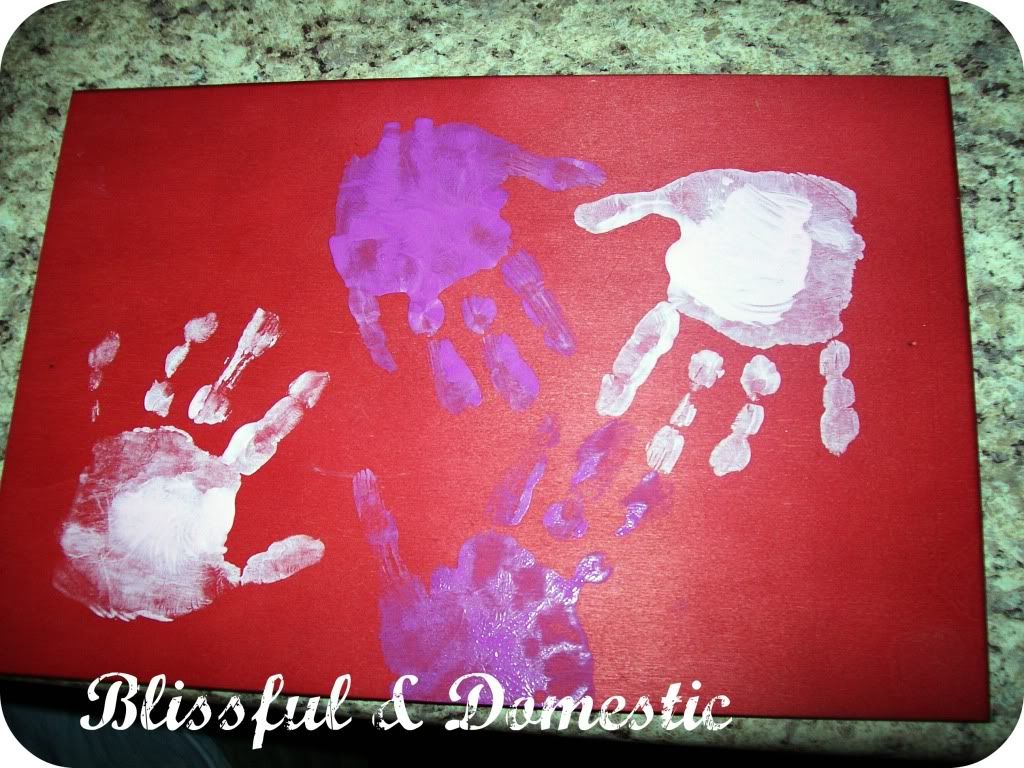 4- I did Bubba's and then Miss Priss's
Start with the bigger hand print on the bottom and
then end with your child with the smallest handprint.
5- hot glue your wooden letters/word
6- Add some fun ribbon and hang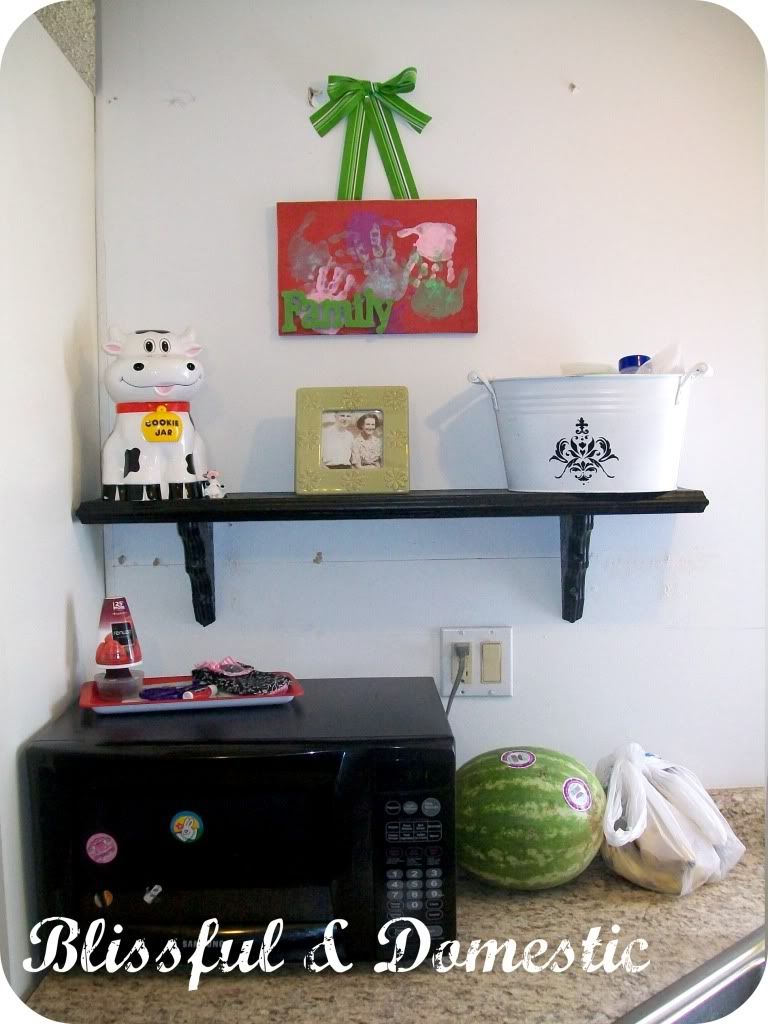 I put mine in the kitchen and I love it! It makes me happy seeing these
little handprints. I know they will not always be this little and this is a good remidner to cherish them and enjoy every moment with them.
I hope you have a chance to create with your littles today.
Have a wonderful Monday:>