I was looking through pictures and found these. I was originally going to post this hair how-to during
hair week
, but we ended up having so many guest bloggers there wasn't room for me to post this one. I forgot about it, until this morning when I came upon them. These pictures are of Maxi. Maxi was going to a formal church dance and wanted her hair done. She wanted a classy updo, reminiscent of
Taylor Swift
, with lots of body. This is what I came up with.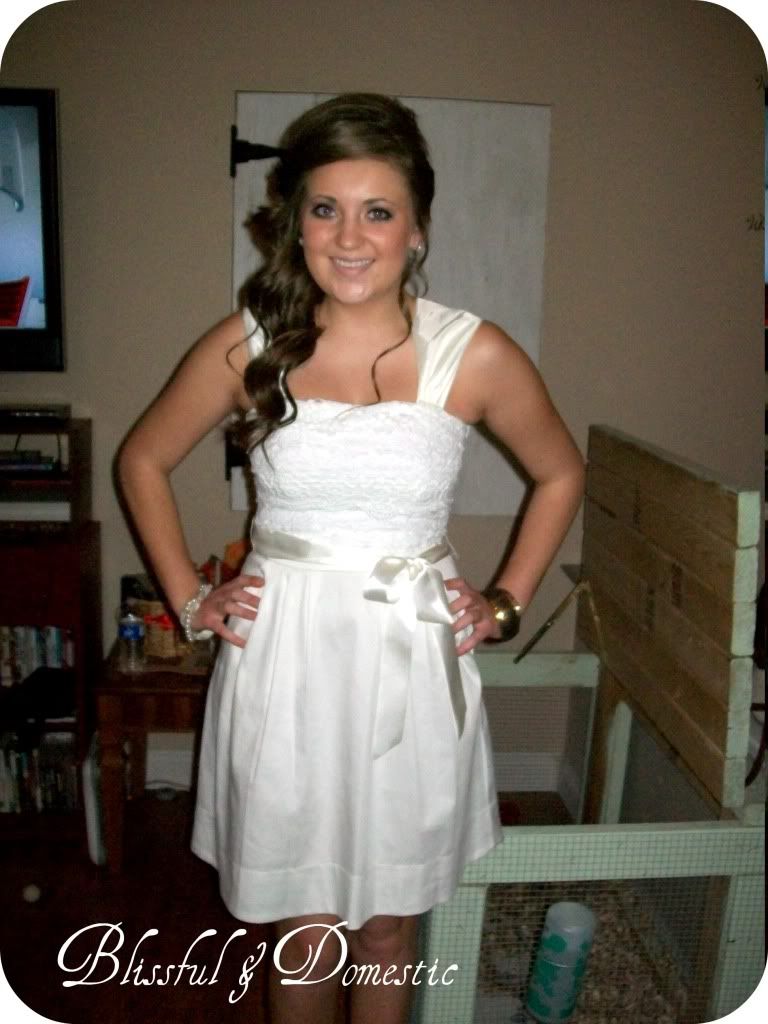 I spiral curled her whole head,
I sprayed the heck out of her hair, with hair spray, and then I began to
tease the crown of her head.
I did this with a rat tail comb.
I started with the top half of her hair and began pulling it all over to the side.
I secured it with bobby pins and made sure the teasing part of her crown was smoothed out a bit.
You can do this with a brush.
You don't want to brush it out, just lightly smooth the top.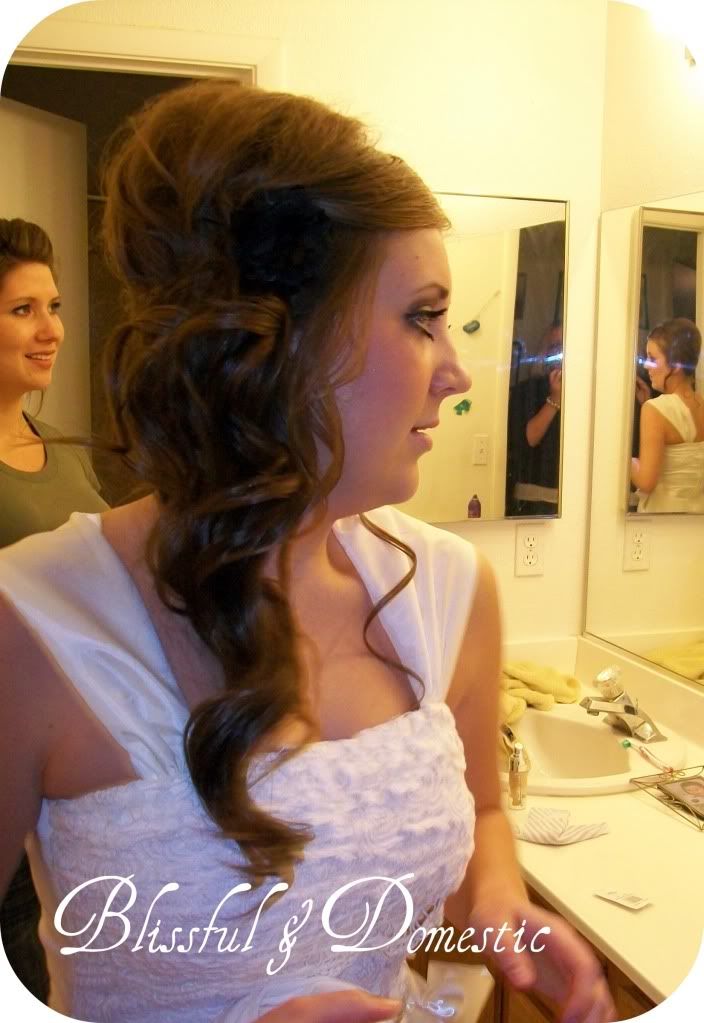 Then I made two braids and took the rest of her hair in sections
and pinned it to the side.
Do this in small sections and secure with bobby pins.
This will make your hairstyle fill more secure and not loose.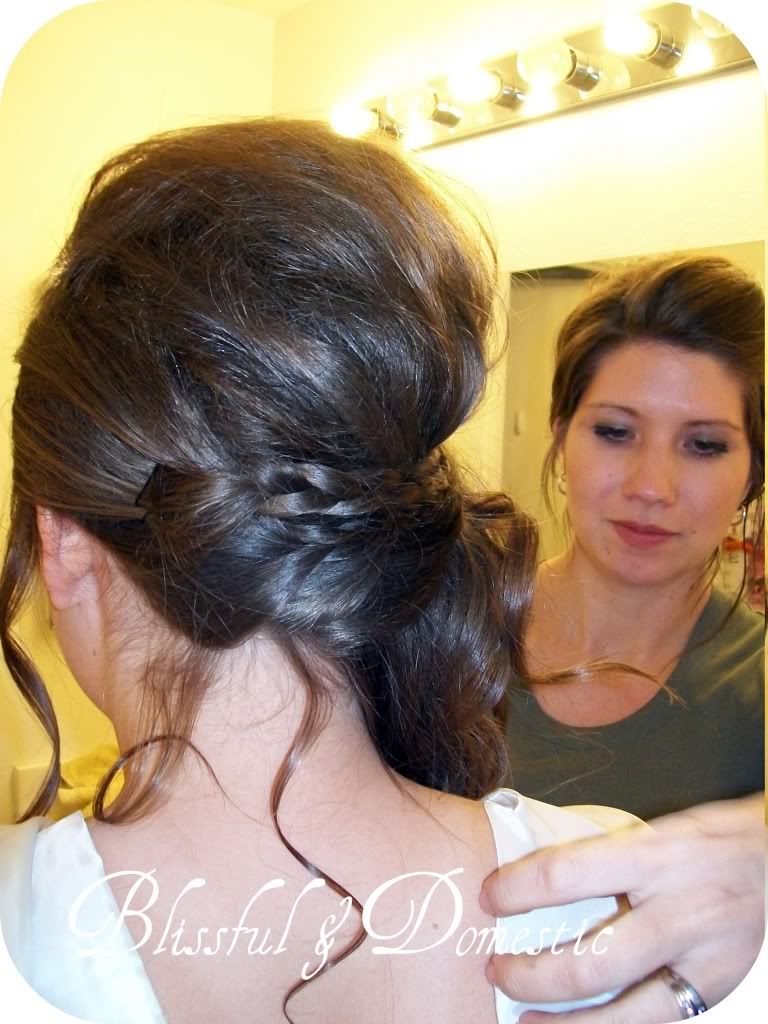 We left a few tendrils out, added a fun flower, and she was done.
Load it up with some more hair spray and your good.
Maxi told me she got lots of compliments and nothing came loose,
which I was happy about.
I am glad I was able to help her out and do her hair.
It is a favorite thing of mine to do and I am glad she asked.
Hope this step by step was helpful.
Sorry I didn't have pcitures of the process, but she was running
late and her date was waiting.
It took about 45 minutes from start to finish.
Any who hope you guys are having a fabulous day and don't forget to come back tomorrow. We have Tasha from
One Day at a Time
.
She is sharing a yummy summer recipe with us.
See you tomorrow:>