Welcome back ya'll for another Hair Tute, leading up to Hair Week.
Here is one that I really love. They are simple felt flowers. I love this one because sometimes I wear it in my hair, and other times I wear it on a cute cardigan. Either way, it is super cute.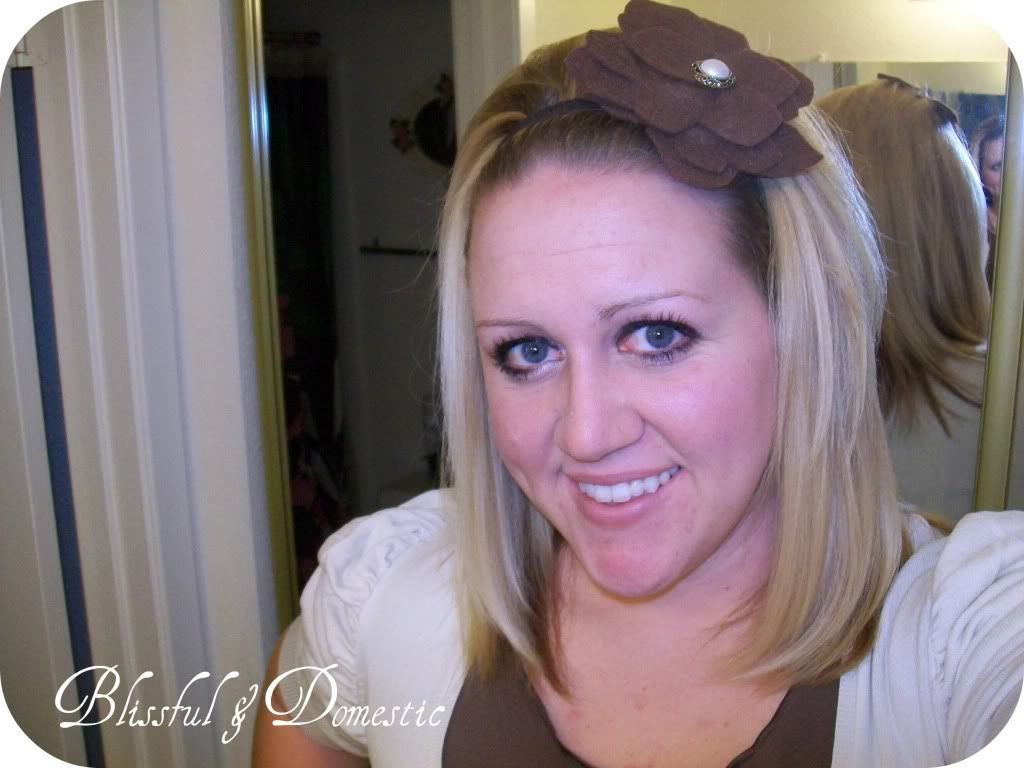 Sorry no pictures of the process, but I think it is simple enough.
I took a felt square, purchased from Joann's, and cut out a punch of hearts. I then layered them all on top of one another, in a circle, to make a flower. I then went to my button stash and found a cute pearl one. I sewed the hearts together and then attached the button. I hot glued a strip of fabric onto the back. This allows me to either bobby pin it to a headband or pin to a shirt.
Let me know if I need to better explain.
I hope your week was a good one. Happy Sunday and I look forward to sharing with you tomorrow all the awesomeness
Hair Week
has instored. See you then!
Grab a Button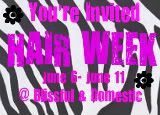 Also I have no clue why I have started using Ya'll, when typing up post. Must be the fact I am on season 5 to Friday Night Lights
. All the football drama, kind of makes me wish I lived in Texas with an accent.
Almost..