Happy Thursday all! Today we have a fabulous Guest Blogger, who is sharing a very scrumptious recipe with us. Today we have Tasha from
One Day at a Time
. I met Tasha last year, during a blog hop link up. We became bloggy friends and have continued to stay in touch since. She has a fun blog, where she tells of her homeschool tales and fantastic recipes. I love all her mommy tips and she always gives me great ideas on enertaining my littles and educating them at the same time:>
Blog Meet Tasha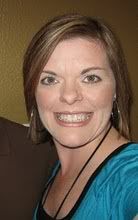 I can't wait to share this recipe with you all!!! It is so good! But first I want to thank Danielle for having me over to her blog today. I have been following her blog for a good while now. I love all her repurposing ideas! And her sewing skills make me really want to buy a sewing machine! She amazes me daily!
Before I share this yummy recipe let me start by telling you a little about my blog. I am a home-schooling momma to six year old twin boys. My blog is a random account of our daily lives. Focusing on education in the home, my love for gardening and the amazing world outdoors, sharing recipes, dealing with Infantile Scoliosis, life in general and much, much more!!!
Now on to that recipe!!
I am so excited to share a SUMMER recipe with you.
It is a recipe adapted from a Paula Deen recipe! And if you know Paula Deen's cooking you know it is going to be good and plenty rich! And I am pretty darn sure this will not disappoint anyone.
Berries!!! I love summer!
I took a banana pudding recipe, used berries instead and put it in a trifle bowl. The recipe actually calls for making it in a 9x13 pan so if you decide to do a trifle bowl just follow the same directions. BTW I purchased my trifle at Walmart for less than $15.
This recipe is just perfect for summer! During the summer months berries are at their peak for sweetness. And mixed with this pudding recipe......Oh boy, just prepare yourself for seconds!
Here is what you will need:
2 bags Pepperidge Farm Chessmen cookies(I use Lorna Doone shortbread cookies...more for the money)
Berries(any kind you like)
2 cups milk
1 (5-ounce) box instant French vanilla pudding
1 (8-ounce) package cream cheese, softened
1 (14-ounce) can sweetened condensed milk
1 (12-ounce) container frozen whipped topping thawed OR homemade whipped topping(I do homemade***see recipe below)
Directions
Line the bottom of a 13 by 9 by 2-inch dish with 1 bag of cookies and layer berries on top.
In a bowl, combine the milk and pudding mix and blend well using a handheld electric mixer. Using another bowl, combine the cream cheese and condensed milk together and mix until smooth. Fold the whipped topping into the cream cheese mixture. Add the cream cheese mixture to the pudding mixture and stir until well blended. Pour the mixture over the cookies and berries and cover with the remaining cookies. Refrigerate until ready to serve.
**Homemade whipped cream-1/2 pt heavy whipping cream, 3 tablespoons sugar, 1 teaspoon vanilla
Whip cream with the mixer. Be careful not to overbeat or else you will get too the cream thick like butter. When it begins to thicken, add sugar and vanilla; stir.(I usually always double this recipe)**
Adapted from:
Not Yo' Mama's Banana Pudding
This is one of my family's favorites and we devour it every time! You can layer really however you like. I change it up from time to time and just play around with making it pretty. The berries SCREAM summer and everyone always "oohs and aahs" over it! Make your family a Not Yo' Mama's Berry Pudding Trifle today and taste the sweetness! Or check out my
blog
for other tasty summer recipes. What a treat for me to be a guest blogger today!
Thanks again Danielle for giving me the opportunity to share at Blissful and Domestic!!
-Tasha