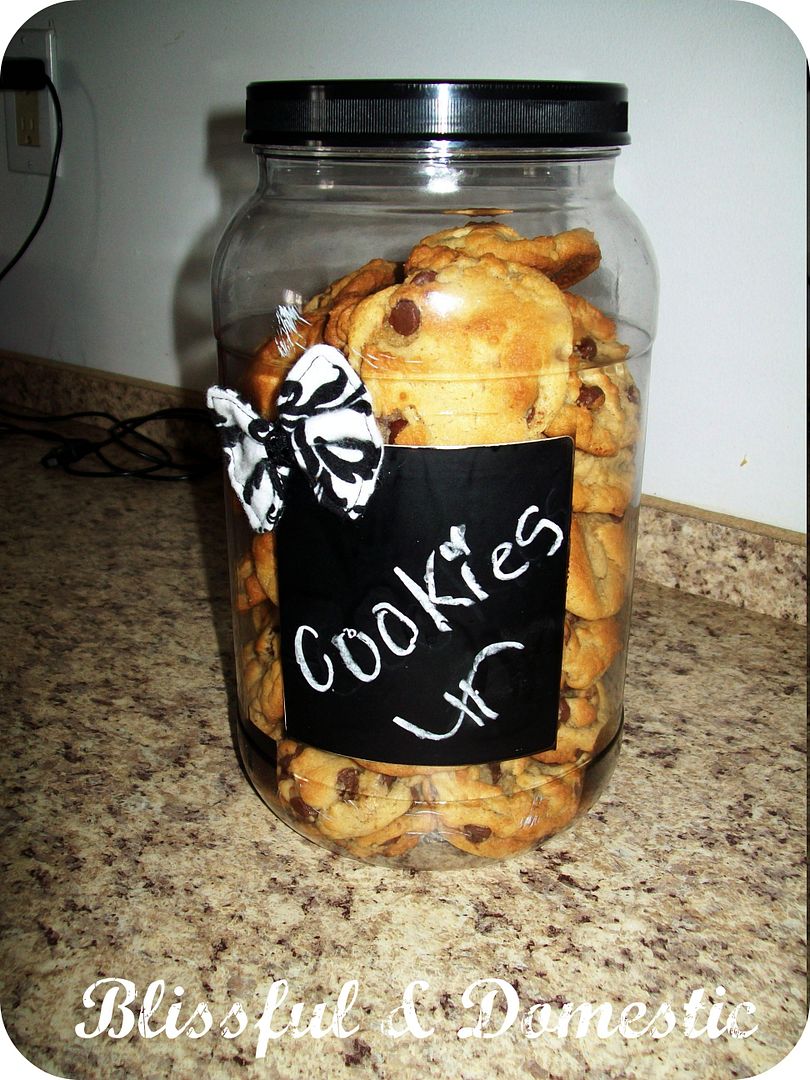 Happy Wednesday! I hope you all enjoyed the cookie recipe I shared with you yesterday. They are oh so scrumptious. I am eating one now as I write this post. Well now that you guys have some fun cookies to bake, why not have a new cute jar to put them in? I love this project because it was free and completely re-purposed. Here is what I did...
I started out with a pretzel container. It is big, since it was purchased at Costco. Perfect for storing yummy cookies in. I cleaned it out and taped a square around the original label.
I used chalkboard spray paint and painted my label.
I did this on both the front and the back.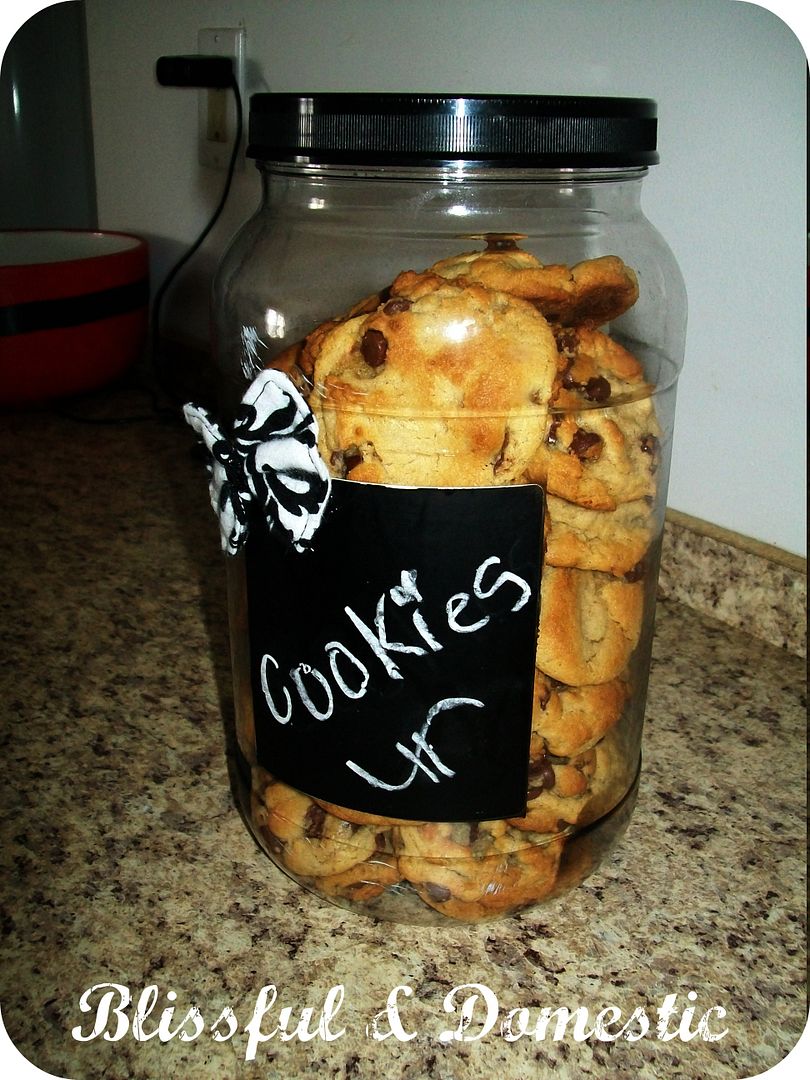 I let it dry for a few hours and then I added a fun fabric bow.
Such a simple project, which now adds a little more cuteness to my kitchen
Now all you have to do is bake up some yummy cookies to fill your jar with..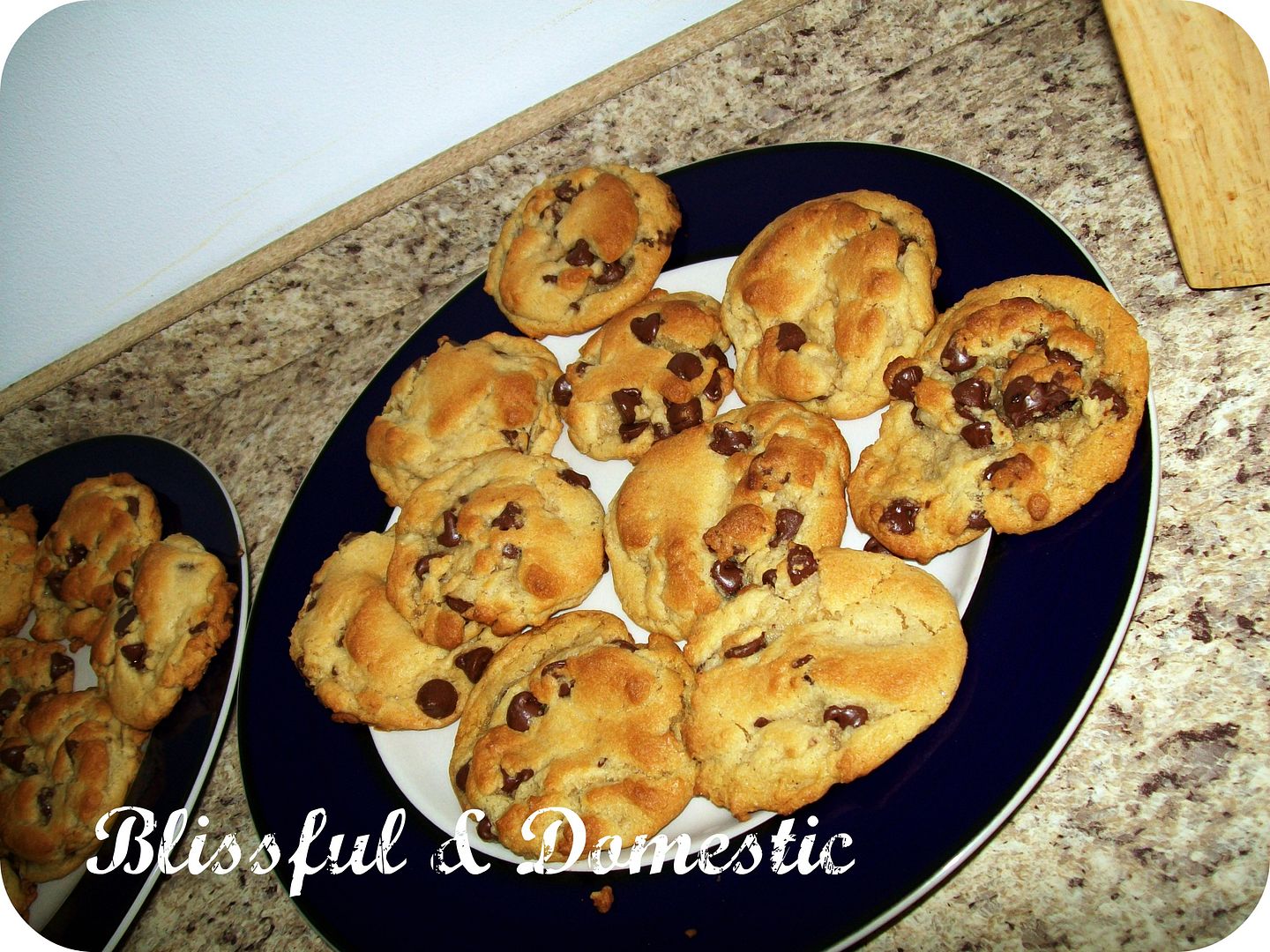 Want to know the recipe for these fabulous cookies?
Scroll down for the recipe:>or click
HERE
for more delish recipes..
Also don't forget our fun vinyl
give-away
this week.