So just like the song, "Getting to Know you, Getting to Know all About you..." that is what I want to do here on Blissful and Domestic. We have some awesome, crafty chickas here and I would love to spotlight you. It will be fun for me to get to know you better and for us all to meet new bloggy friends.
This is where my post comes in today. I thought I would show an example of what I am thinking our
Getting to Know you
Segment will be on this blog.
It will be a space where we, as followers of B & D, can spotlight ourselves.
You will be able to tell some fun stuff about you, your blog, your etsy store, whichever.
This will be a great way to invite others to your blog as well.
I really would love for you all to be apart of this.
Shoot me an e-mail and we can set it up.
Now onto my Getting to Know you post for today...
It is a little bit about me:>
-----------------------------------------------------------------------------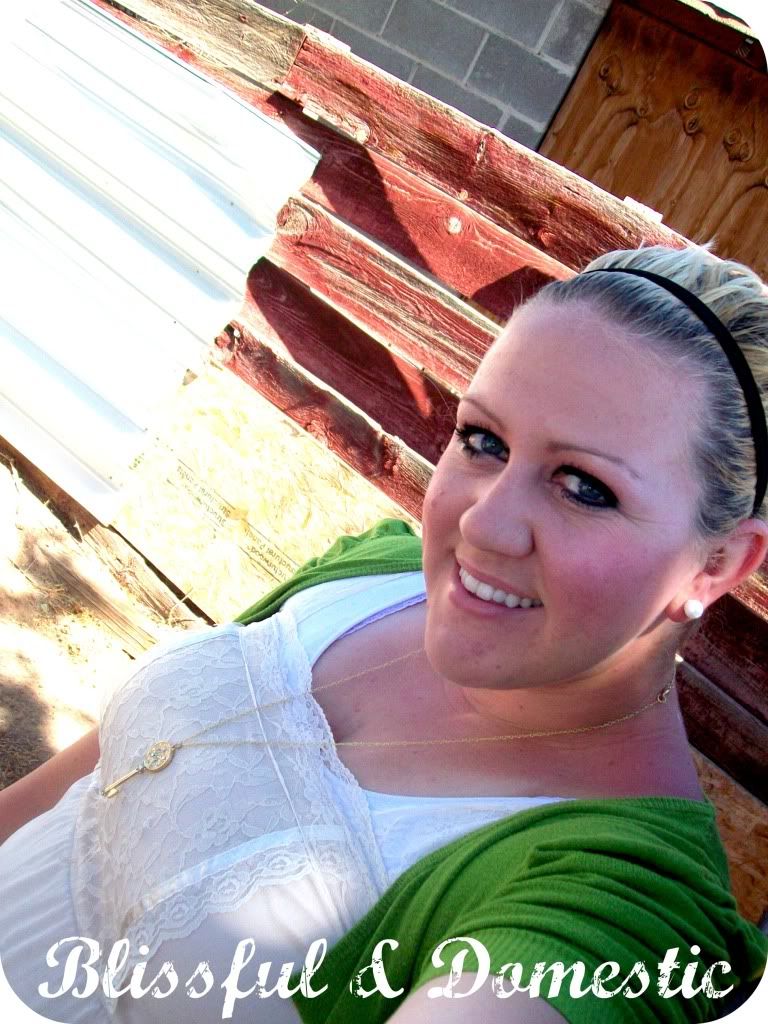 I am Danielle from
Blissful and Domestic
and re-purposing is my game (obviously right). I will re-purpose anything. The wheels are always turning, giving me ideas on how I can recreate from the items in my closet and around my house. It has even gotten to the point that my Mom won't buy me new clothes. She'd rather just give me her hand-me-downs, so then I can cut them up and alter to my heart content. I don't mind. I am always up for free fabric:>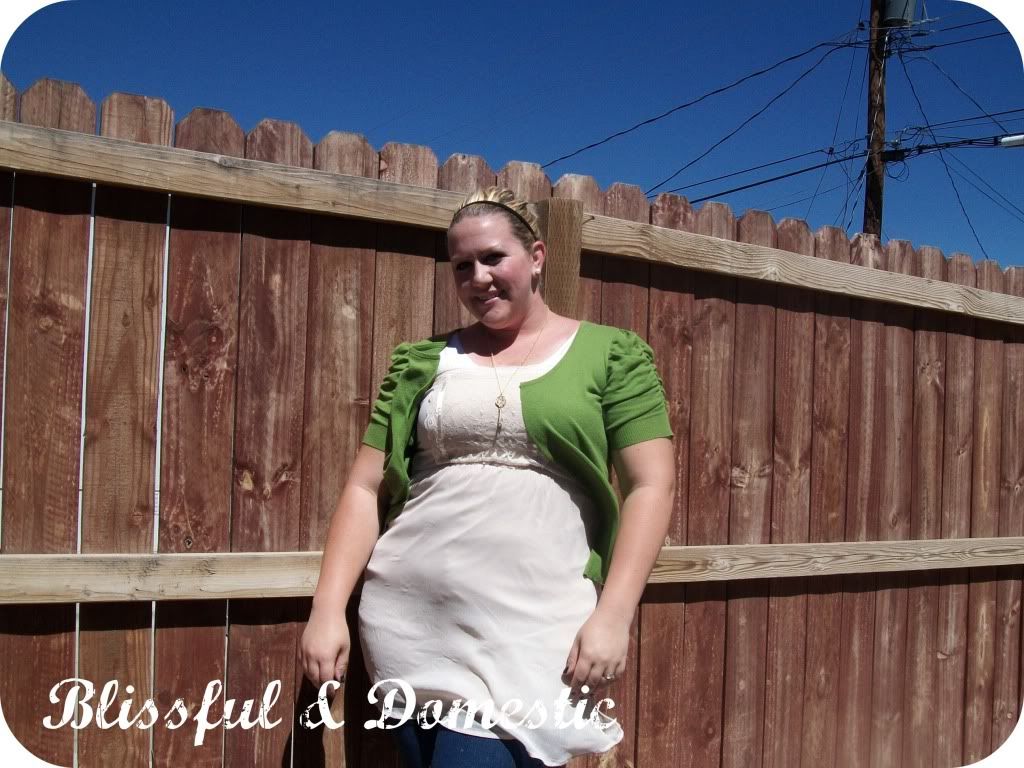 On Blissful and Domestic I blog about all of my creations. Hoping to inspire others to reuse and recreate as well. I also throw in a little bit about what makes me happy to be Blissful and Domestic.
I love lace, frills, pearls, pink, flowers, glitter..basically anything girly.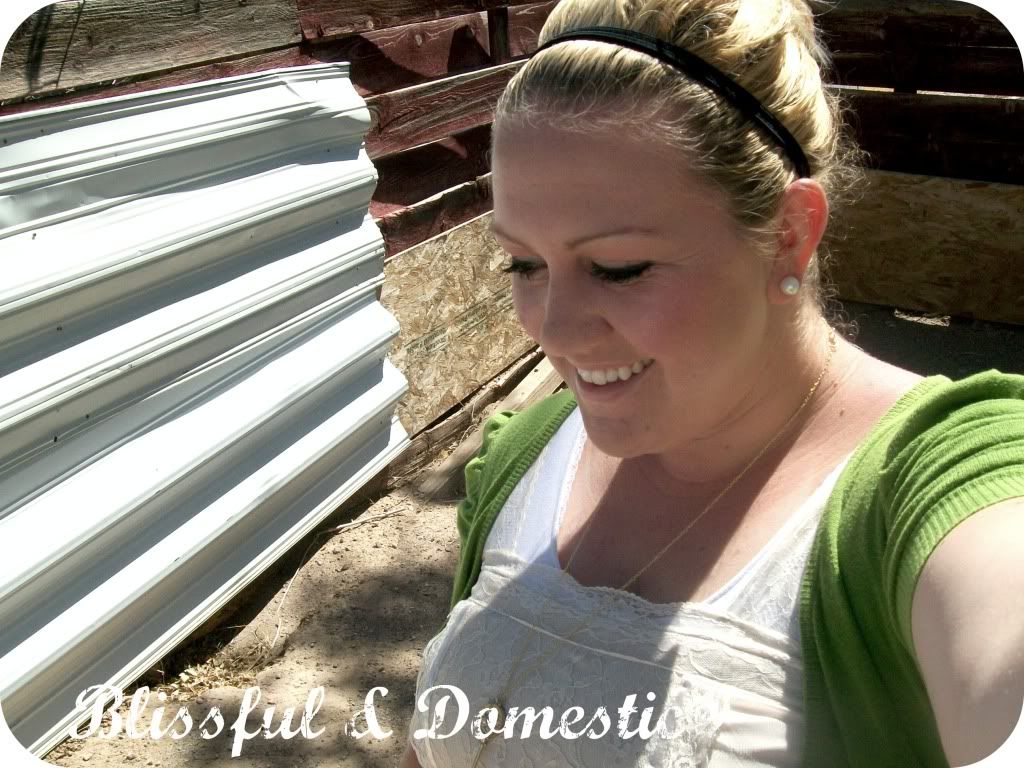 I LOVE gag reels in movies. I love my 2 red heads. I love my hubby. I love vintage and sometimes feel like I was born in the wrong era. I love reading about pioneer life and sometimes I think I could have hacked it as a pioneer, but then I remember indoor plumbing and become quite satisfied with this century we are in.
I love colors. I have been told by some friends I can be a bit flashy. I guess today was a calmer day for me. Not to much craziness going on with the outfit.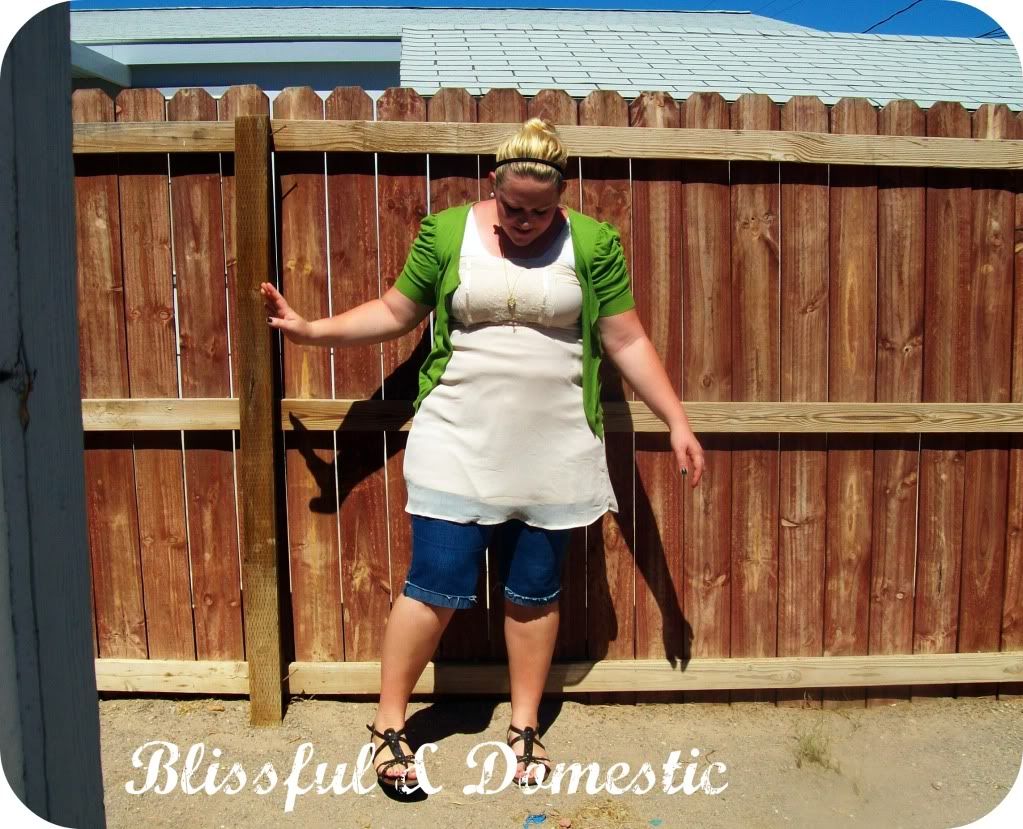 I feel awkward in front of the camera, but my 6 year old bubba is a great photographer:>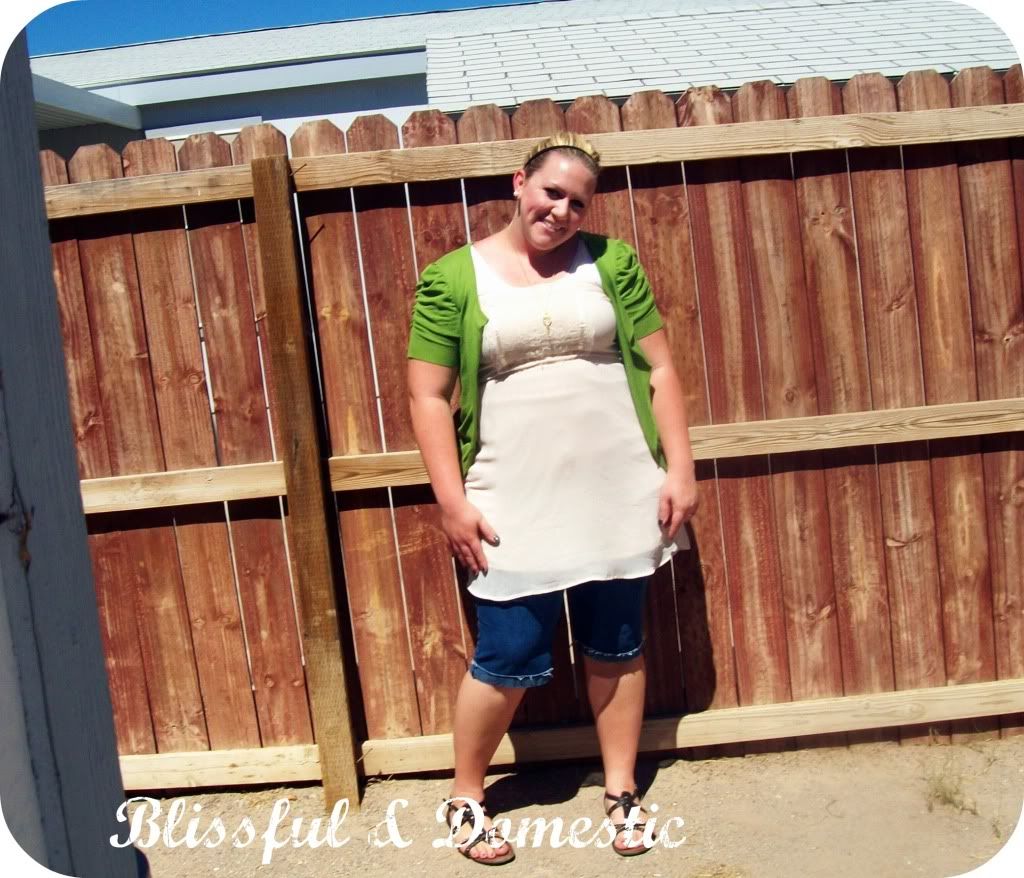 I use smiley faces in my post like every day. They are just too darn cute!
:> <--- see what I mean?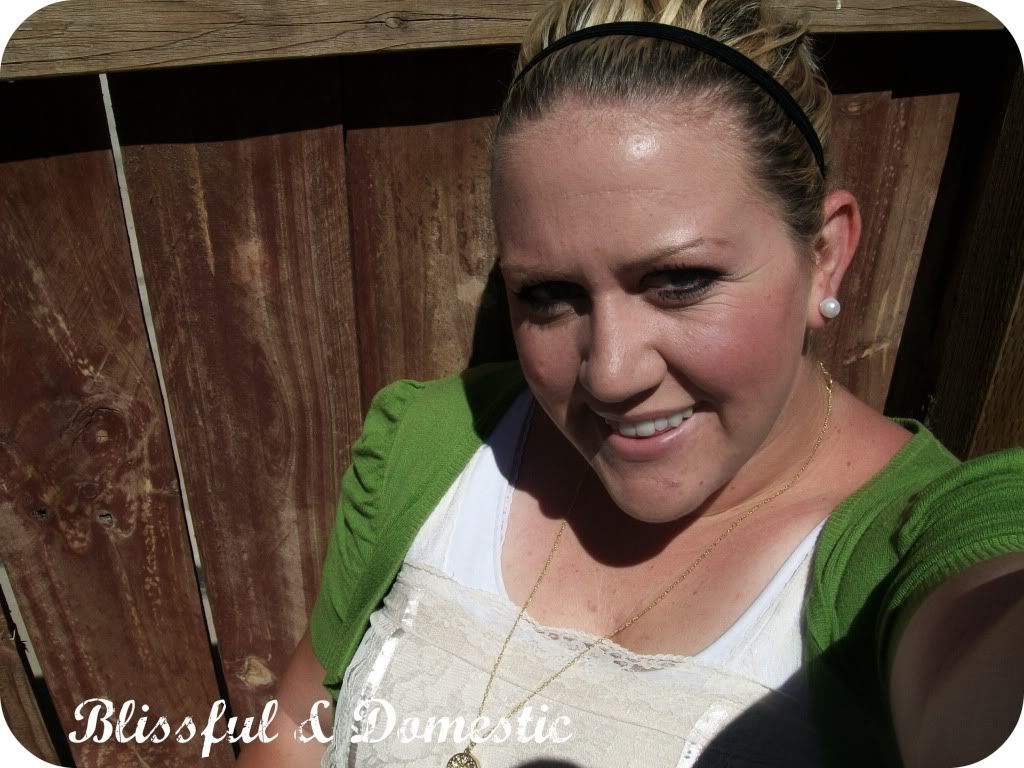 and that about sums me up in 100 words or less.
I love blogging and meeting new bloggy friends.
I guess now you have had a chance to get to know me.
I would love to get to know more about you.
Come and say hi if you want
Blissful and Domestic
-----------------------------------------------------------------------
See what I mean? Real simple and a great way to get to know one another.
Shoot me an e-mail so you can be the next one on
"Getting to Know You...".
I'd love to start doing this on Sunday's, so let me know if you are up for it:>
Also don't forget our fabulous giveaways this week.
The Vinyl Expressions Wall Art
ends tomorrow at 6 am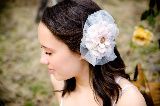 and we still have
the Buttons-n-Blossoms giveaway
until August 1
And one more thing
I had to tell you about something so cool.
Over at
LambAround
I was nominated for a best in show award.
If you guys are my besties, which I know you are maybe you would want to hop on over and vote for me and link up while you are there. It is a great place to meet new bloggy friends and be inspired.
Now I will say farewell until tomorrow...
for real this time:>