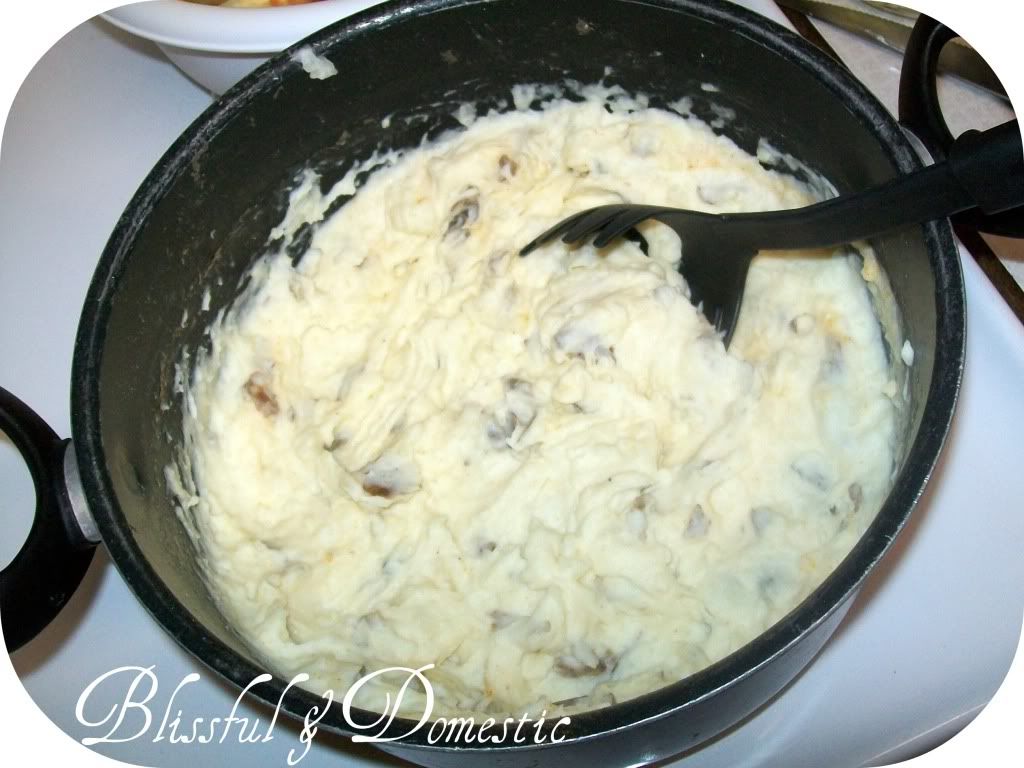 I have a super yummy recipe to share with you today. These are SERIOUSLY the best Smashed Potatoes (as my children livingly call them). Oh and they are super simple to make, you know my favorite kind of thing when it comes to cooking. This recipe is for four people, but can be made in bigger batches very easily.Here is what you do:
I start out with 4 potatoes and boil them
With the skins on.
(It is healthier did you know?)
I then get out my trusty masher and smash those potatoes.
Once they are all nice and mashed I add a generous amount of heavy whipping cream. Enough to start getting your potatoes mushy.
I then mash them again.
Add a generous amout of butter and 2 big spoon fulls of sour cream.
Mash again.
Add Garlic, a handfull of cheddar cheese, and Lawry's.
Mash again.
Then serve as a yummy side dish.
This is a go to side dish for our family. We just love our potatoes.
I know that I have pretty lame measuring amounts for you today, but this is just one of those recipes that I wing it with. I mean you really can't mess them up. They are pretty much fool-proof.
Any-who I hope you all enjoy this recipe.
And happy cooking!