The bottom of this post I did last night, but before you read that I have got to tell you something..
Did anyone notice last night how all my pictures were wonky and said I had exceeded photo buckets bandwidth?
Well it seems my little ole' bloggy here had so much traffic this month
that photo bucket couldn't keep up.
Thank you Anne for letting me know:>
Crisis was averted, though. I upgraded and now should have no problems.
Thanks ladies and Gents for making my night and supporting Blissful and Domestic:>
Now onto my Sunday post:>
-------------------------------------------------------------
So I know I said I was off until Monday, but Saturday I got busy sewing and adding some new items to my shop. I am just too excited and wanted to share them with you today. The tops are refashioned from tops I purchased at Target and the headband is a new cute one I made this weekend. Here are the new additions to
Blissful and Domestic Design
s.
The Rosetta Top
XXL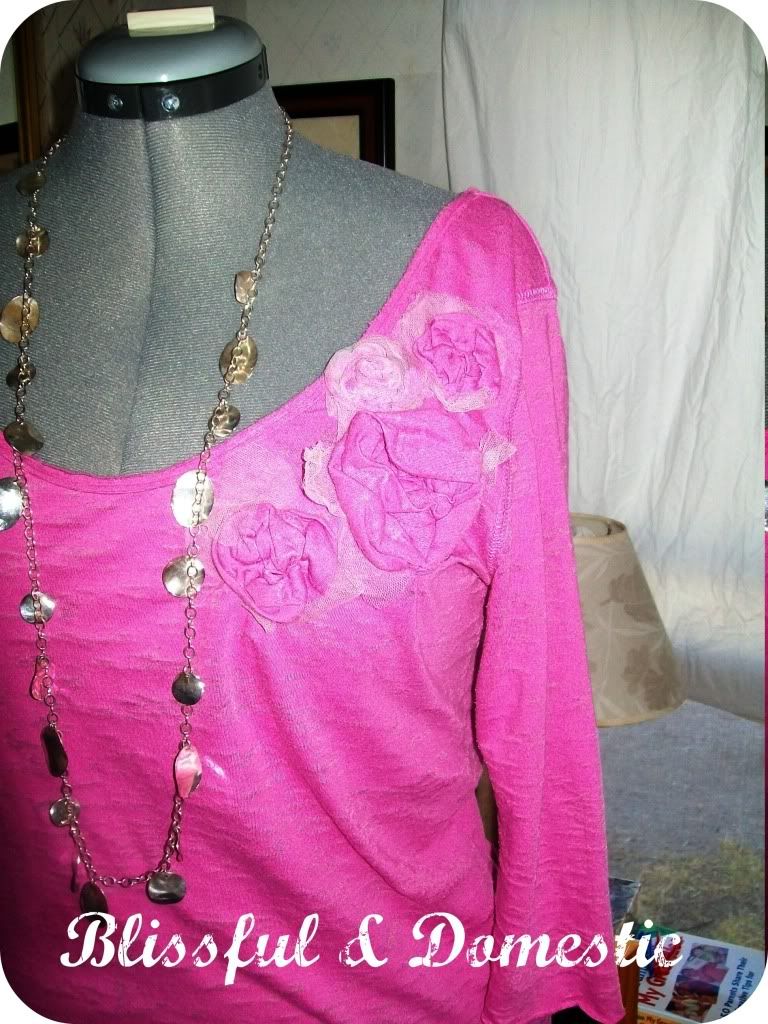 The Brown Petal Top
XL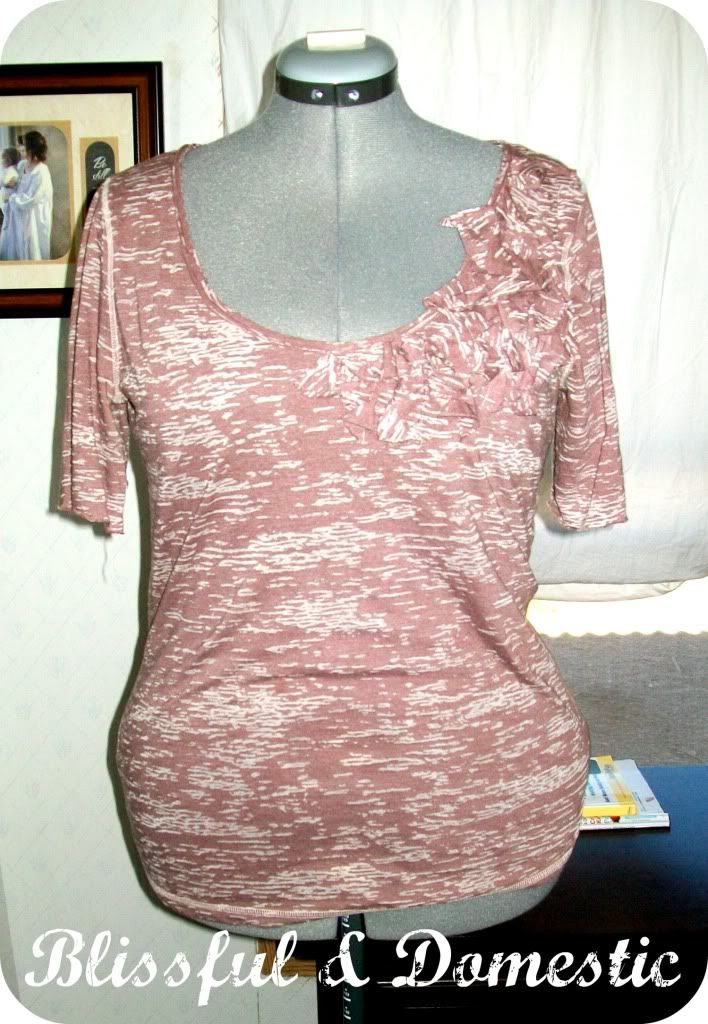 Sassy Navy & Red Floral Headband