So today we are venturing into the hallway. This is the hallway that is right smack dab between both my littles room. Our living room has two tan walls, one rust wall, and one sage green wall. I thought the hallway would really pop if it shared in the green color. The only problem was I had no green paint and no money to go buy any. What is a thrifty, re-purposing women to do?
Call around to family? Well of course!!I did just that. I put the word out to see if anyone had some lying around in their garage.... and guess what? Sisinlaw did. She had half a bucket, full of sage green paint, that they weren't going to use. SCORE!
I was all ready to work and then ran into a problem. The previous owners of our home decided to glue, yes I said GLUE, some art work to the wall. Luckily hubby is a strong, wilderness man (as I lovingly call him) and he riped those suckers right off the wall.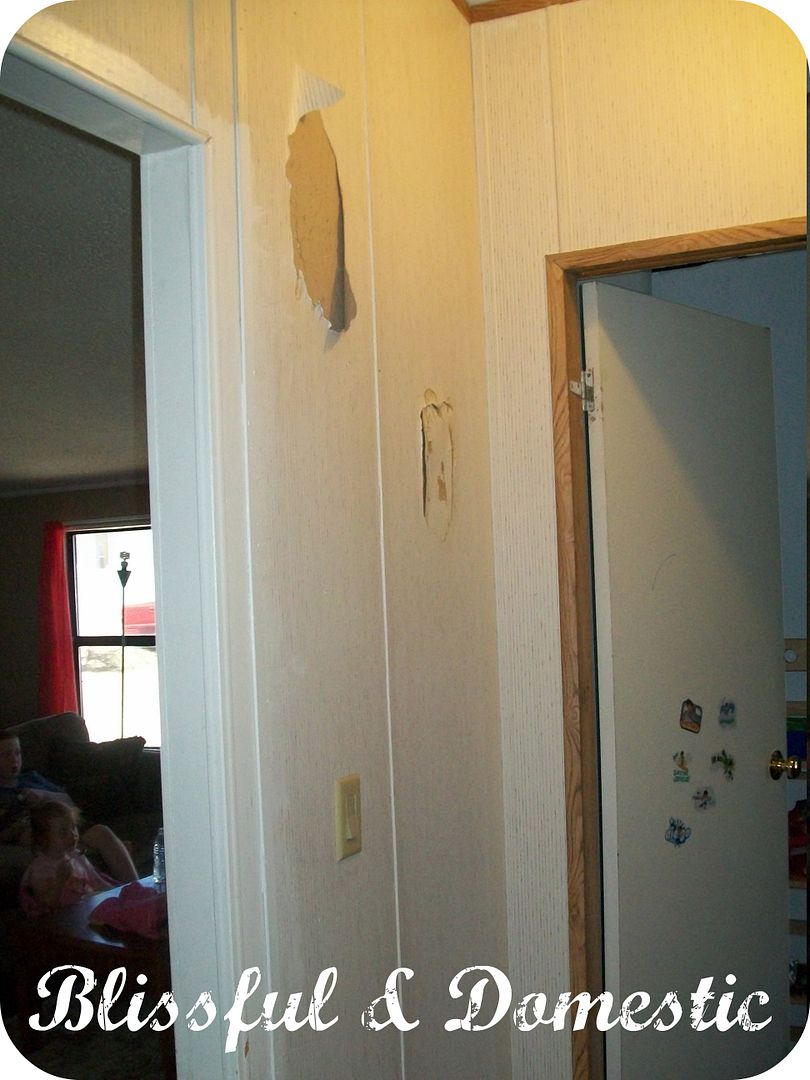 Once that was done, I set to painting. I would like to say I taped and put a sheet down, but that is not how I role. I wing it completely and somehow things usually turn out fine. This time was no different. A few splatters on the floor, but thats all good. I wanted to make a throw rug anyways:>
Here is how it turned out. I am really loving the color. I do plan to paint the dresser white and I want to add some vinyl to the space, but for right now I am thinking "not too shabby".
Hope you all are having a wonderful Wednesday and tomorrow we will be venturing into bubba's room. I have been trying to boy it up and make it have a homemade feel at the same time. Challenging, but I think it is working. Be sure to check it out. Also don't forget the
Whimsybell give-away.
For more posts on Our Home Progress Click
HERE
.