Hello lovelies! So today we are in my bubba's room. I have BIG plans for his room, but some things I can not do till the fall, when we have more dinero. He really wants a desk and a lot of shelving. He is planning major car collection soon. His words not mine:> Keeping this in mind, I have tried to keep things simple. I love home-made everything, so that is what I have stuck to in his room. From bedding, to curtains, to storage boxes. Home-made is where it is at ladies. Here is what it looks like:
I took all his old shirts and made a t-shirt quilt.
I am hoping to have a tutorial for this project soon.
I also made his curtains from old fabric I had purchased a while ago.
Are you wondering what that curtain looking thing is on his bed?
It is his hideout curtain. He closes it and then his bed becomes a fort.
a must have for any little warrior boy:>
Book case needs paint, bubba and I can't decided on a color.
I think white, he thinks red. What do you think?
toy storage and bag hooks
(actually curtain rods, but who knew)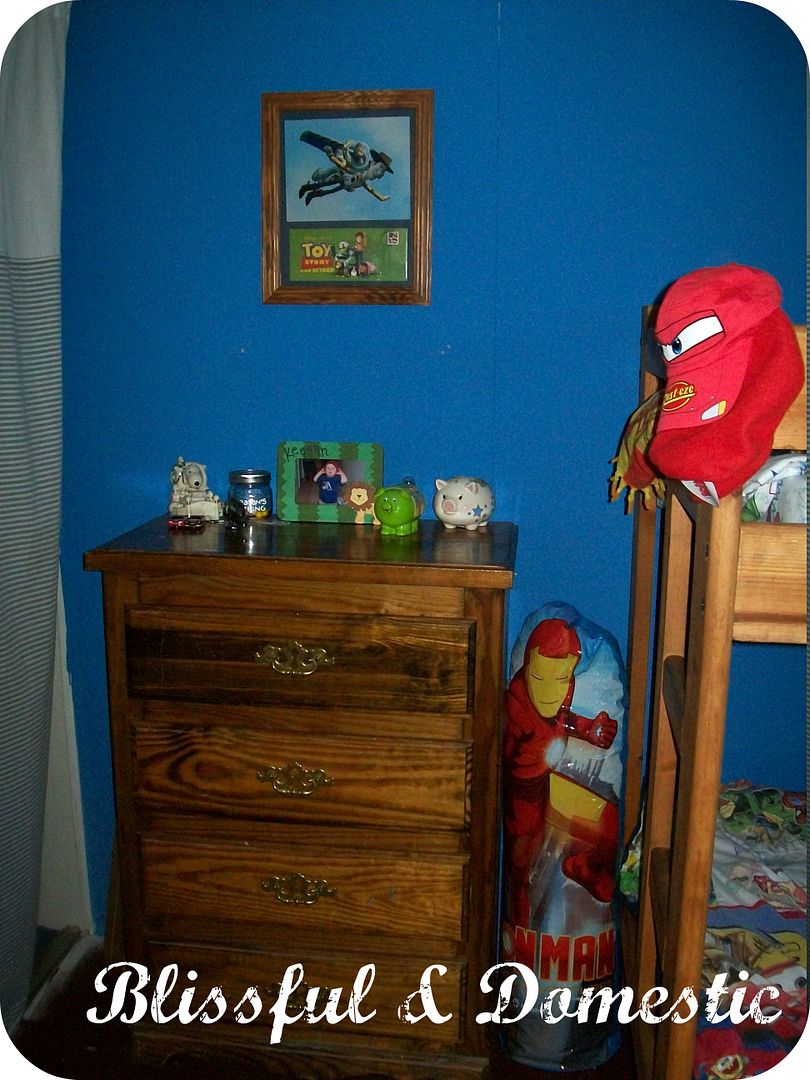 Hand-me-down dresser. Use to be my brothers, when he was little:>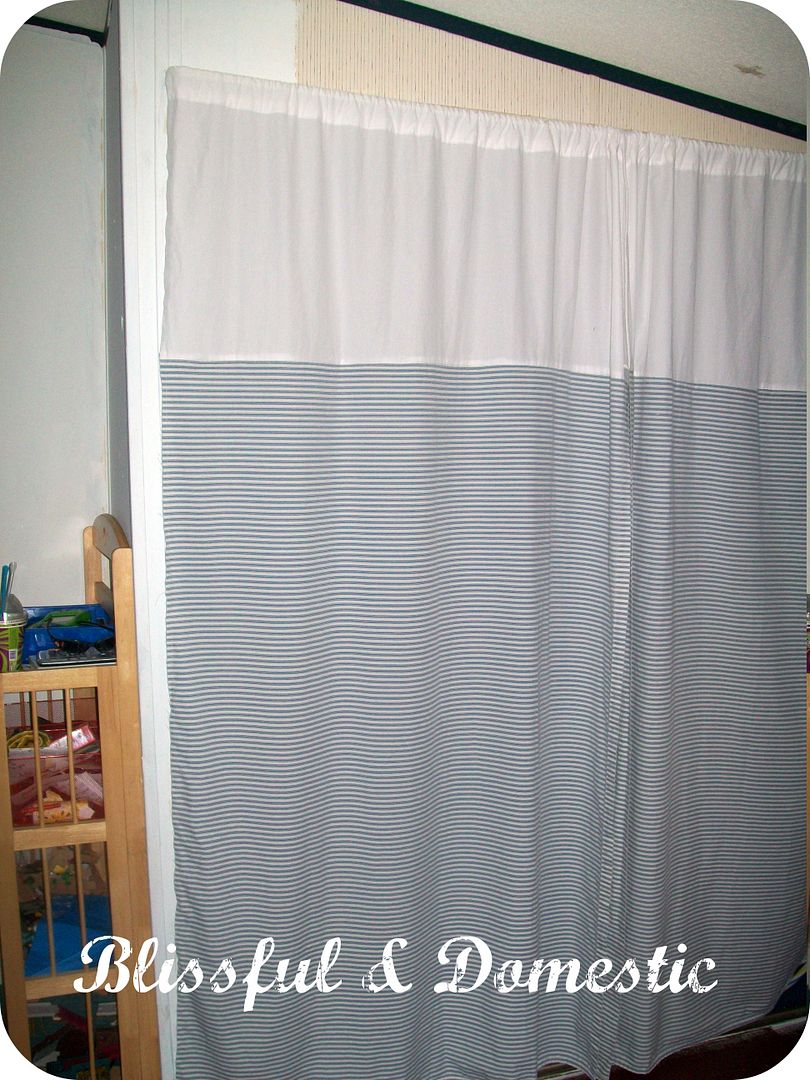 No closet doors, used old bed sheets instead.
and here is a simple project I made for him a little while ago. Sometimes I feel like he gets left out in the sewing side of my life. It is easy to make pretty dresses and things, but what do you make for a boy?
Why not a scrappy pillow?
Start with an old pillow case and some fun boy fabric scraps. I chose cowboys.
Add some fun strips and an initial. now your little guy has a fun pillow case. My bubba loved this one and has been sleeping with it every night, since I made it.
This was a 10 minute project.
Awesome!
I hope you have been enjoying house week.
It has been fun to show of all our progress.
I know my house is a far cry from a pottery barn add, but I think it has character.
There is still paint to be done, things to be fixed, but
If anything I hope I have showed you that you do not need to spend money to cutify (yes I just made that up) your house.
Use what you have and make it your own.
Think outside the box.
You never know what you will come up with:>
Hope you all are having a fabulous day.
Tomorrow is feature friday and
I can't wait to share with you all the fabulous crafts
I have seen this week:>