Welcome Welcome lovelies! We are on Day three of Back To School Crafting and I am still going strong. Trying to get as much done as I can. Now some may wonder why my kids need a new school wardrobe, since they are home schooled, well honestly they need it because they are growing so dang fast. By the end of the summer they have shot up like weeds and are in need of some new clothing love. So whether you home-school or your kids go to public school, every child needs new digs for a new school year, and if I can make it then why not?
Now I don't want you thinking I only make stuff for my Miss Priss. Although this is the case most often, because lets face it it is hard to make cute stuff for boys without them looking too cute. Do you understand what I mean? Well today I have a project to share that will definitely leave you with a cool boy shirt outcome. No fruity clothes here for my boy.
All you need is a man's polo shirt. Mine is my hubby's old shirt he didn't wear any more, but you can get these for like $2 at goodwill. Or ask around maybe a dad, uncle, or grandpa is getting rid of some. I always ask first. You never know what stuff people have lying around.
He is a goof ball, but he is my goof ball.
Now onto the how-to...
I started with a man's XL polo shirt.
I removed the pocket with a seam ripper.
I also removed the sleeves.
I cut about 1-2 inches off each side.
Once you have removed your extra material,
inside out your shirt and sew up the sides.
Now move onto the sleeves you took off.
Fold them inside out.
Mark with a pin how big you want your new sleeves to big.
I did this by comparing them to one of my son's other shirts.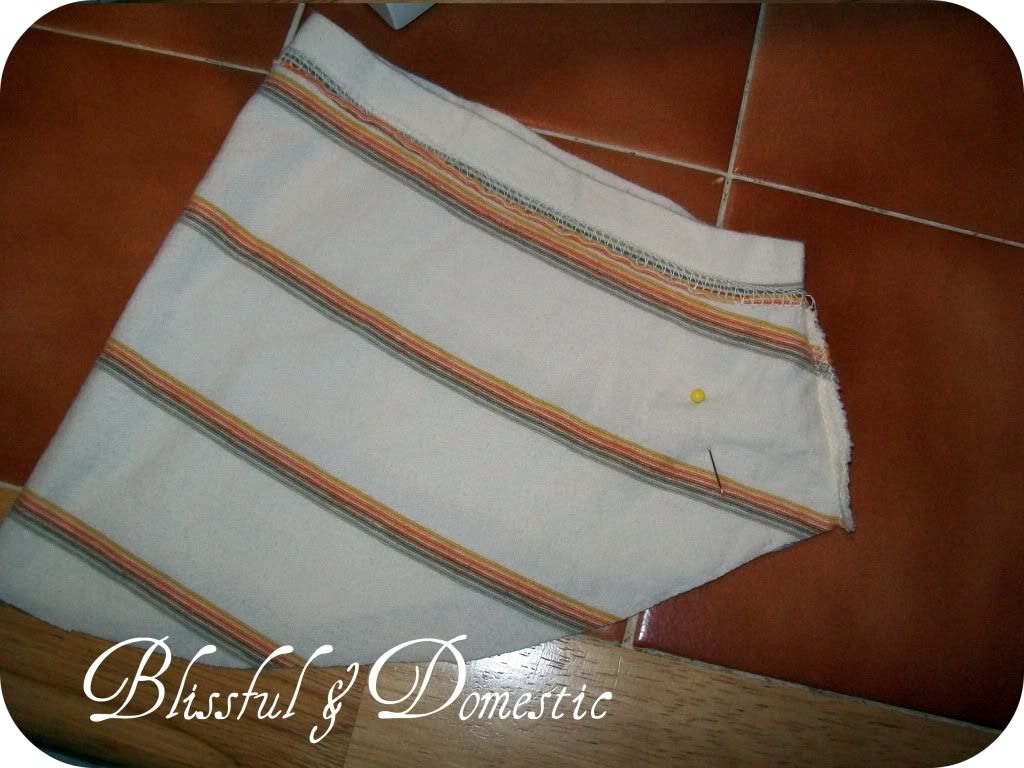 Cut off your extra material and then attach onto your shirt.
Sorry I don't have a picture.
When you do this both peices will be insde out.
Pin the two raw edges together
(from both the shirt and the sleeve)
then sew together.
Right side out and you will have a lovely seam line.
Now take your pocket and pin it to where you want it o be on your shirt.

Sew in place.
Now your done.
This is a simple way to make your clothes go further for you.
I love these refashions because then my bubba gets in on the clothing action as well.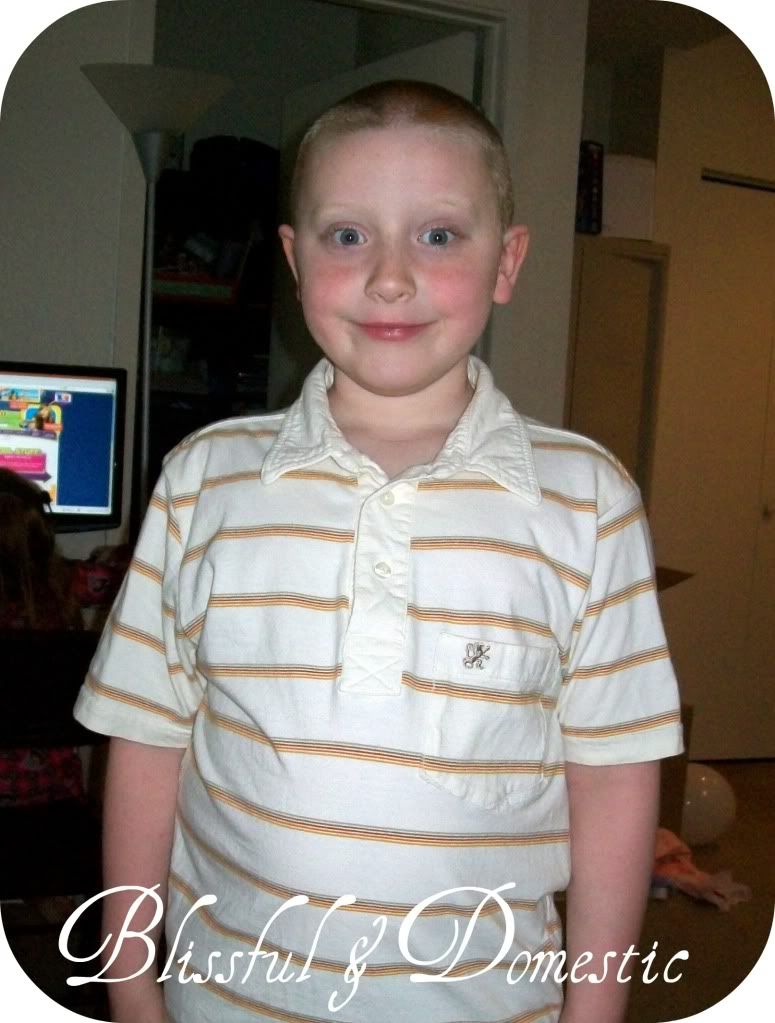 I promise he loves it, he just loves having a deer in the headlights sorta look.
I will see you back here tomorrow with our
Feature Friday Linky Party.
** Also remember I am offering a coupon code to all my Blissful and Domestic lovelies in my etsy store. When you go finish your check out enter
Back2School
to get 20% off your entire order. As always I try to keep my prices low for all of you. Check it all out and
Happy Shopping! **