Hello lovelies! Today I have some fun new free printables. I love printables. They are just so fun and I love how you can print them out for very little (either at home, Walgreen's, CVS, etc) and change them out for Holidays. I decided to try my hand out at making some new cute ones. I followed the tutorial on
I am Momma, Hear Me Roar
. Boy was this one helpful. I have been copy and pasting scrapbook pages, but her tutorial made it so much easier. Thank you Cheri!
Here are the printables I made over the weekend, while relaxing it up.
If you make a project, link it back to me and e-mail you pic.
I will feature it here.
Ok here we go....
this first one was my tester....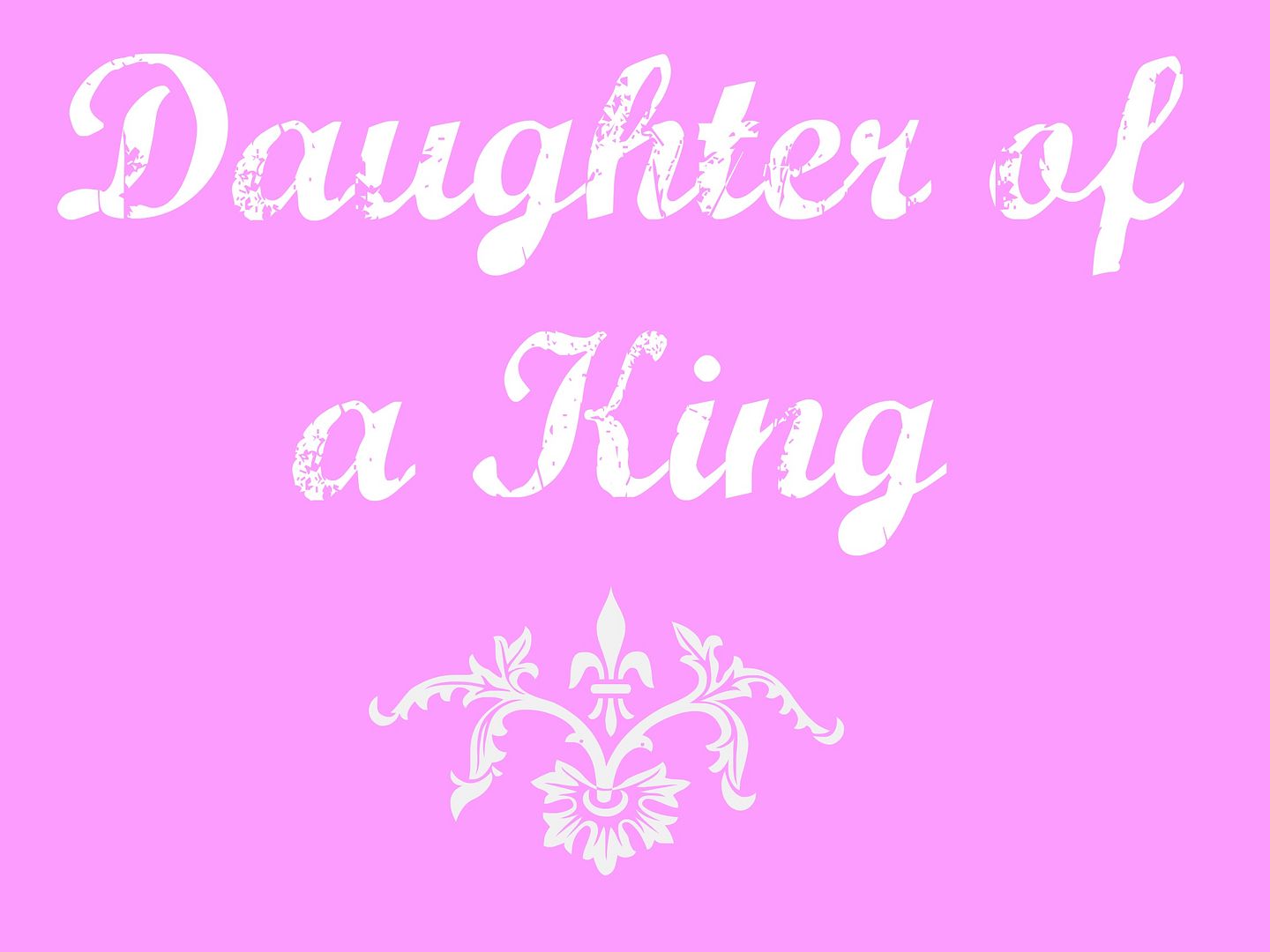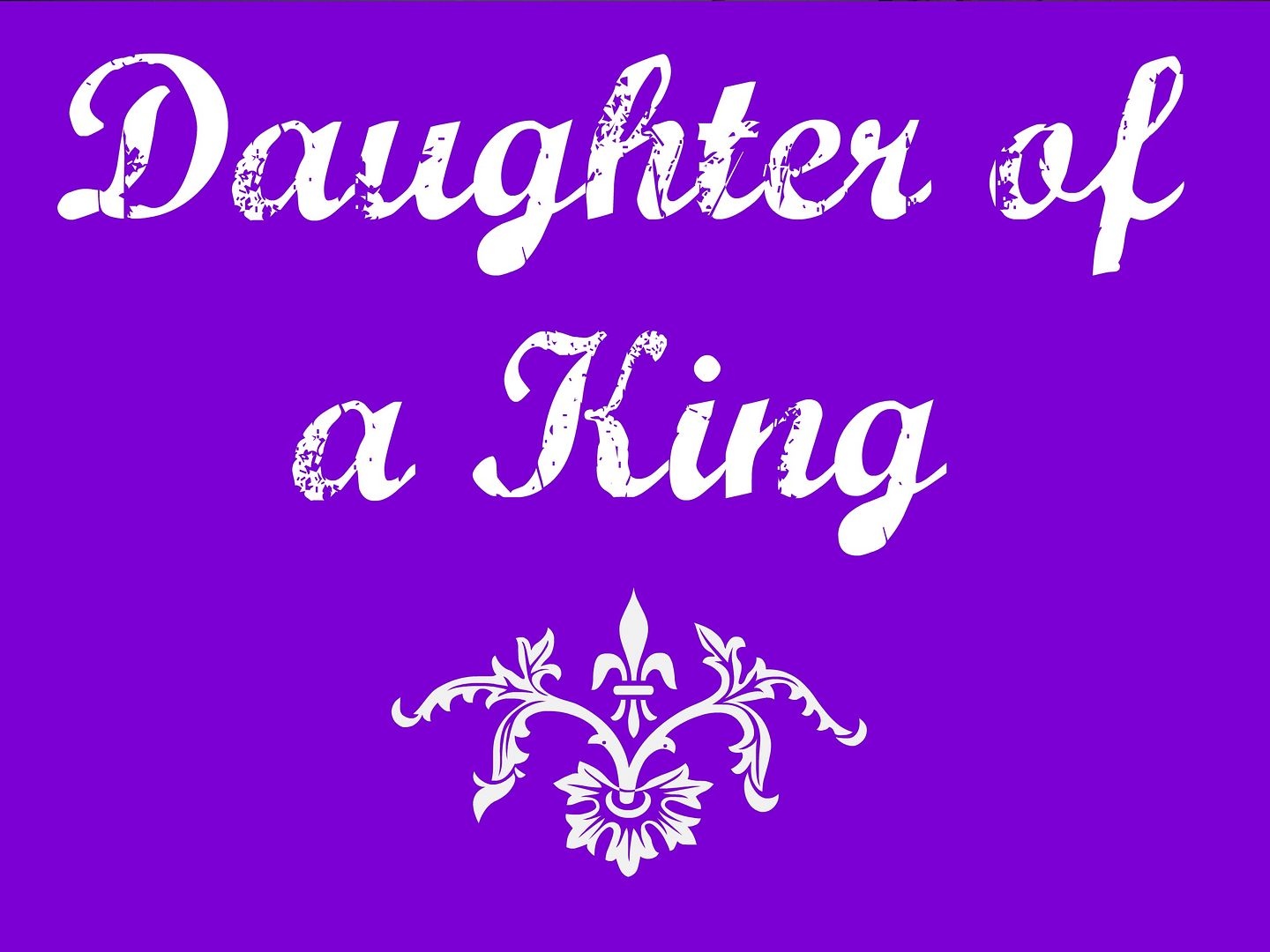 and this one totally describes my family to a T
and you can tell I was getting a bit braver with the fonts and words.
Love this one and can't wait to print mine out for my living room.
I think I will go with either the black or dark red.
They're fantastic!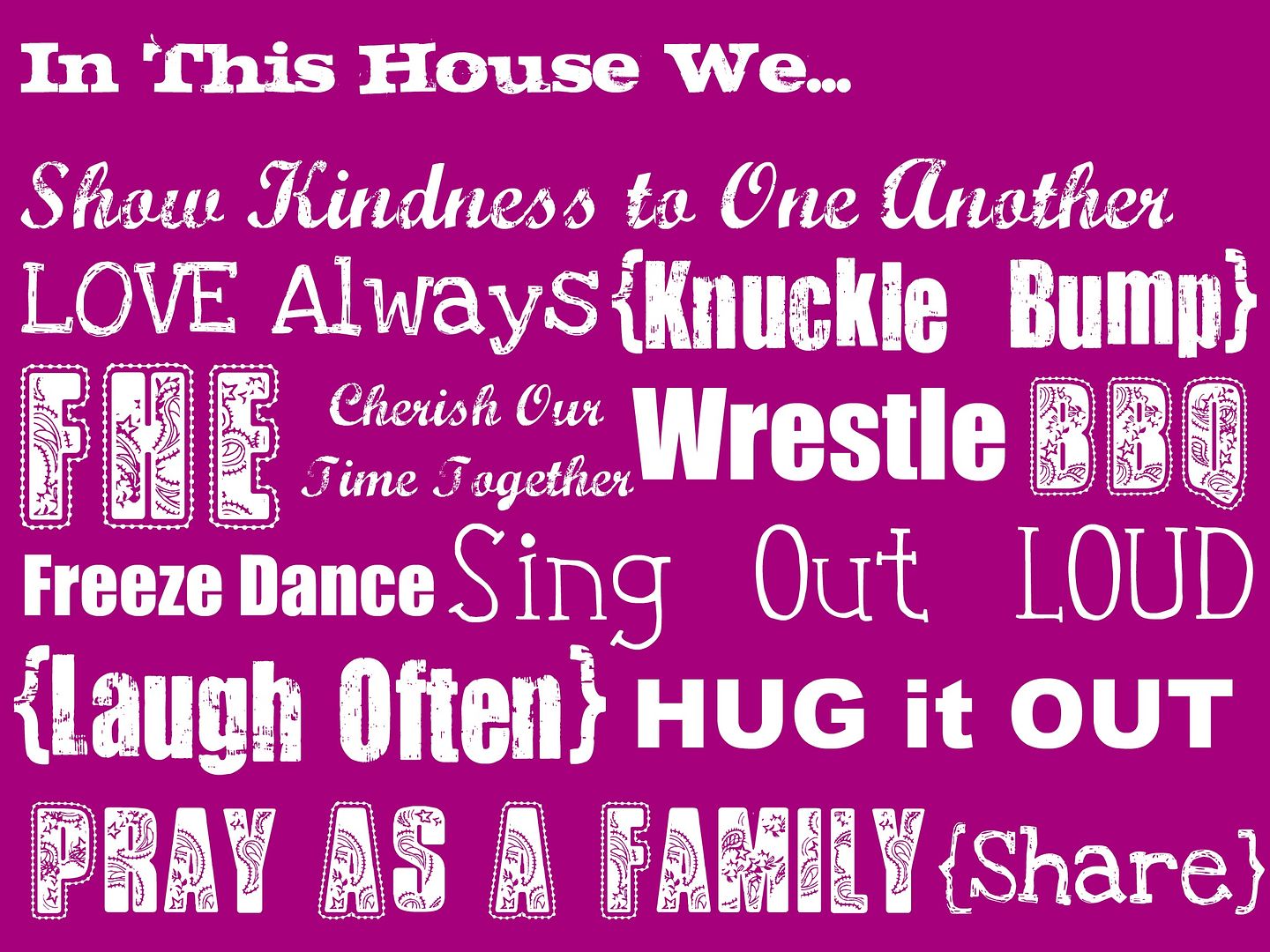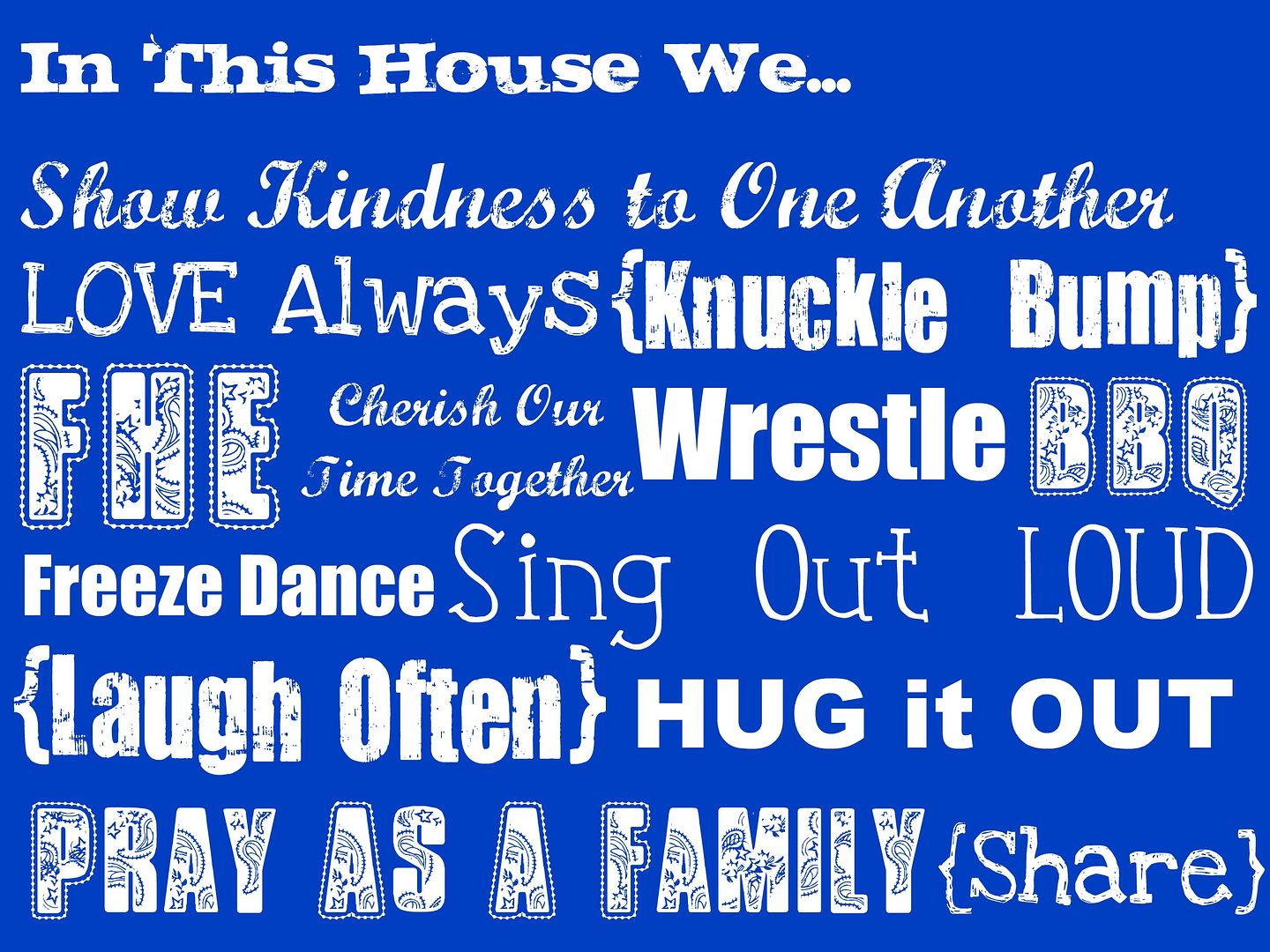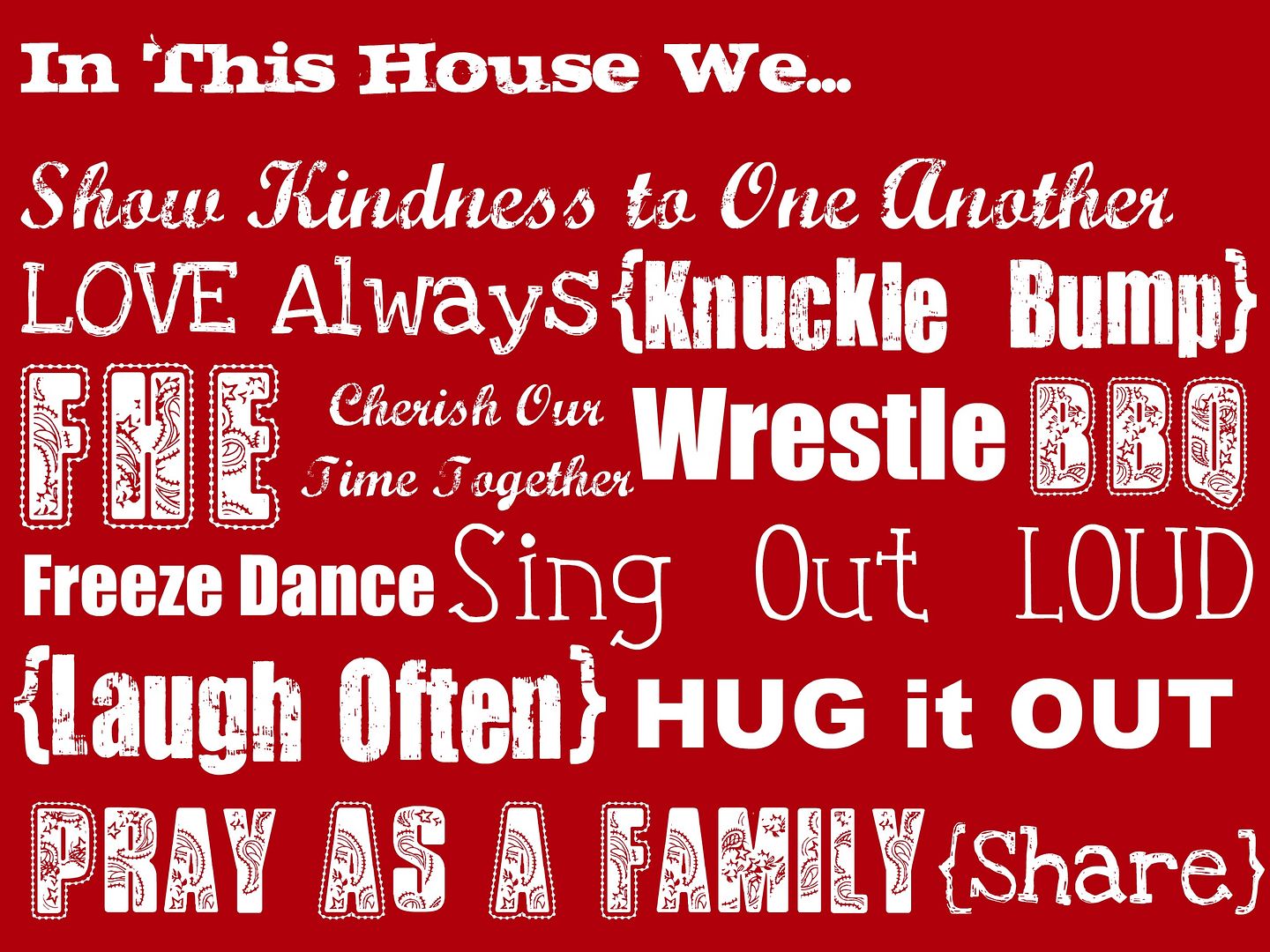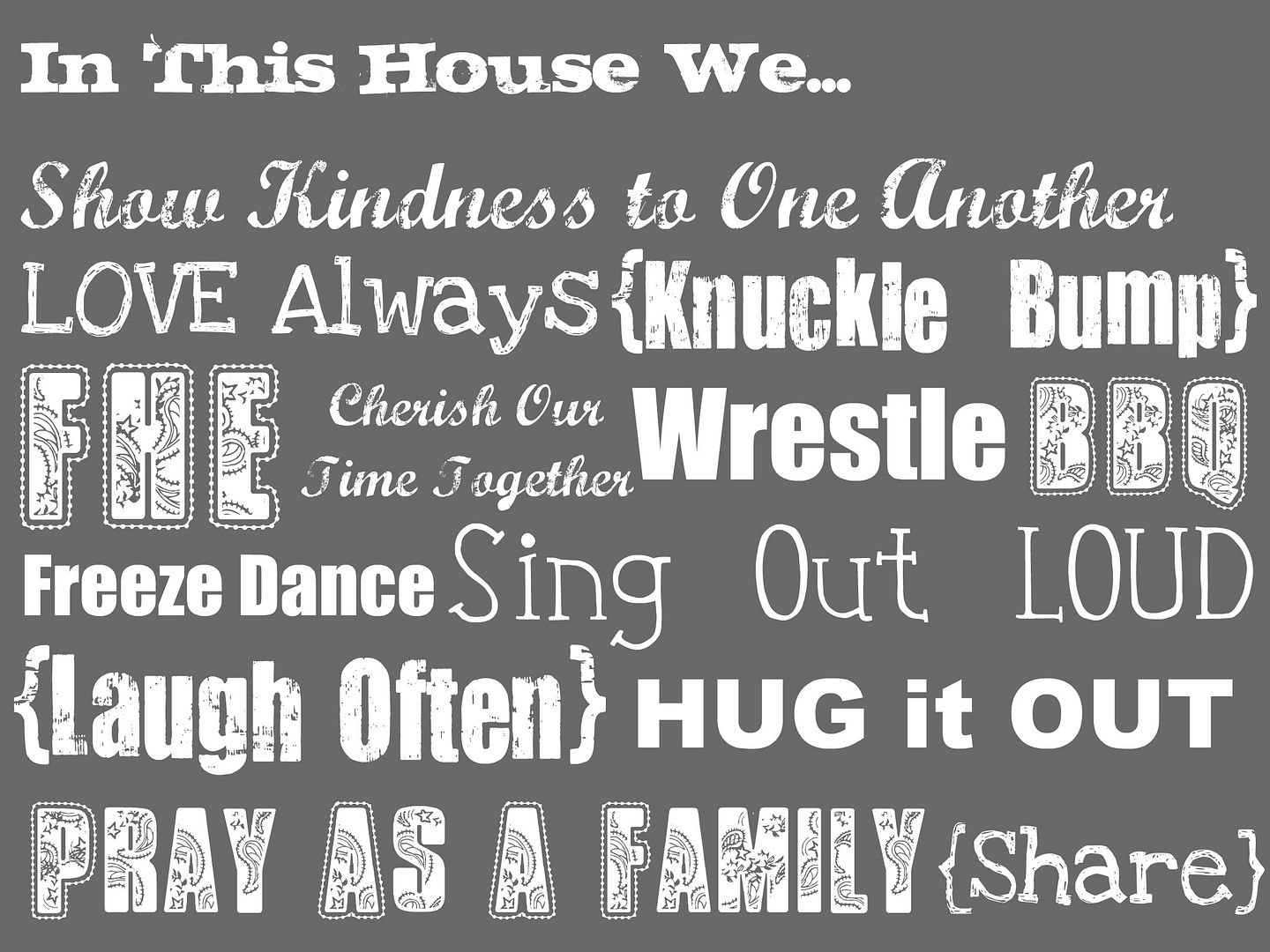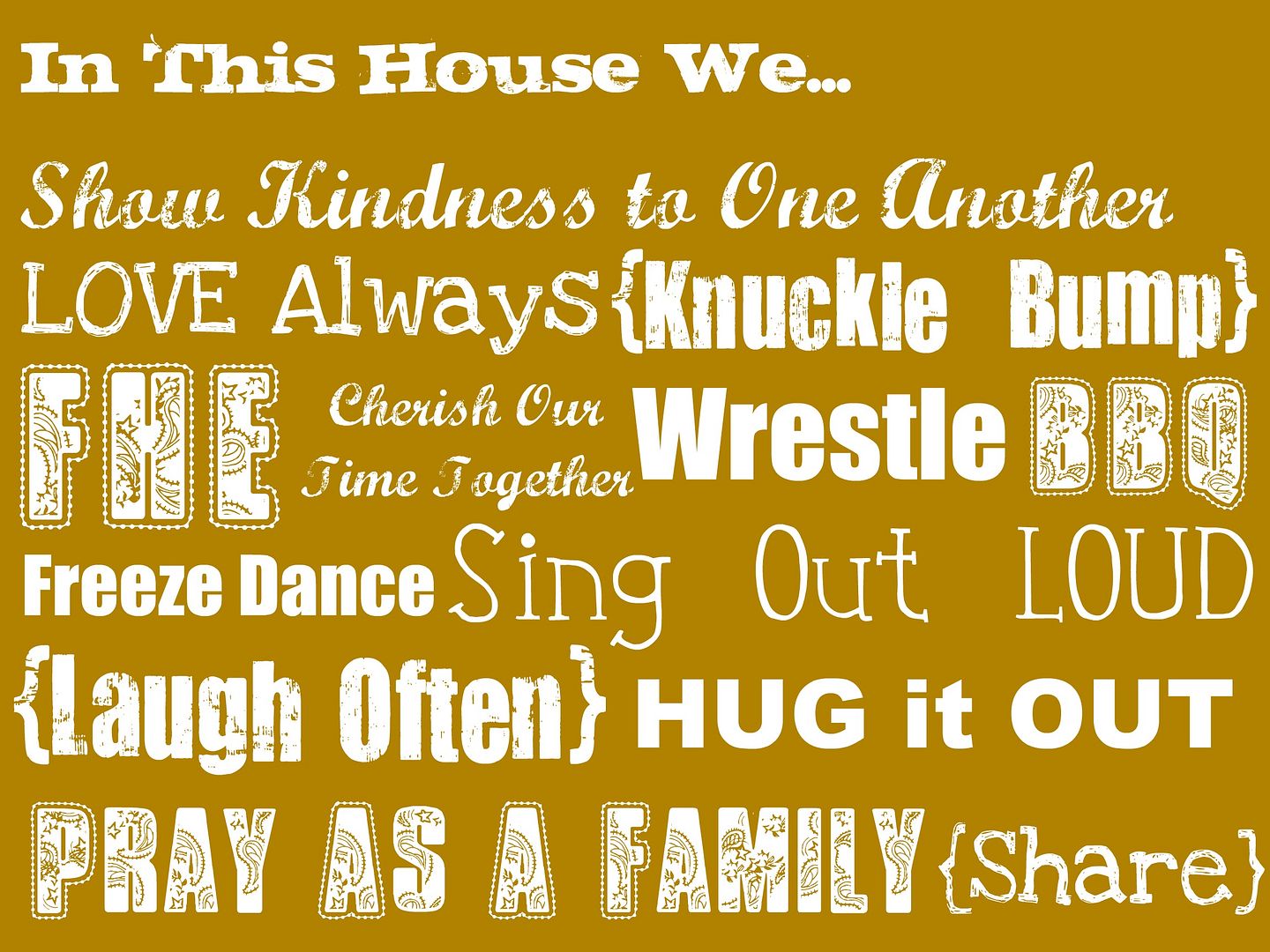 Want more printables?
Let me know!
Send me some comment love.
Have a wonderful Day!