Welcome to Tasty Tuesday's! Today I want to share with you my super yummy summer bread recipe. It is for an Italian Herb White Bread,and let me just tell you it is DE-LISH! It is simple to make, since it goes into your bread machine. Perfect for sandwiches, paired with a pasta salad or with dipping sauces. Perfect for the summer when you want light, oven free meals. This bread will make your dinner, but don't take my word for it, try it.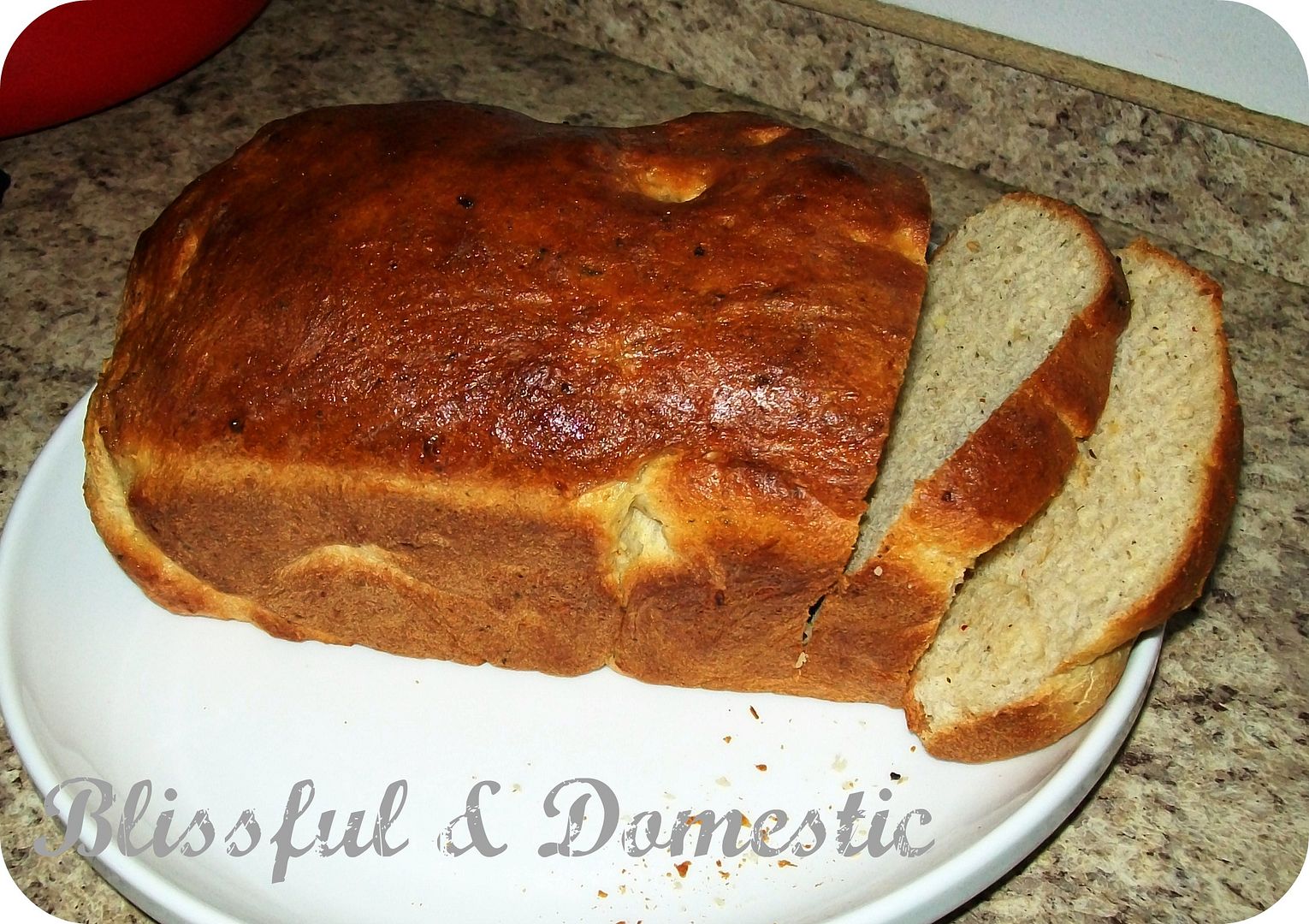 Here is what you need:
3/4 cup water
1 tbl olive oil
3/4 tsp salt
1 tbl sugar
2 tbl Spaghetti seasoning
2 1/4 cups white flour
1/4 cup gluten (optional)
2 1/4 tsp yeast
Put all ingredients in your bread machine in the order listed above. Remember you always start with your liquids first and always end with your flour and then yeast. Put your machine on dough cycle and let the bread maker do all the kneading and stuff for you. Once it is finished, punch down dough and put in a greased bread pan. Cover with clear wrap and allow to double in size. This takes about 40-50 minutes.
Bake at 375' for 16-20 minutes.
Your bread should be a nice golden brown on top.
Once cooked, pull out of oven and rub generously with a stick of butter.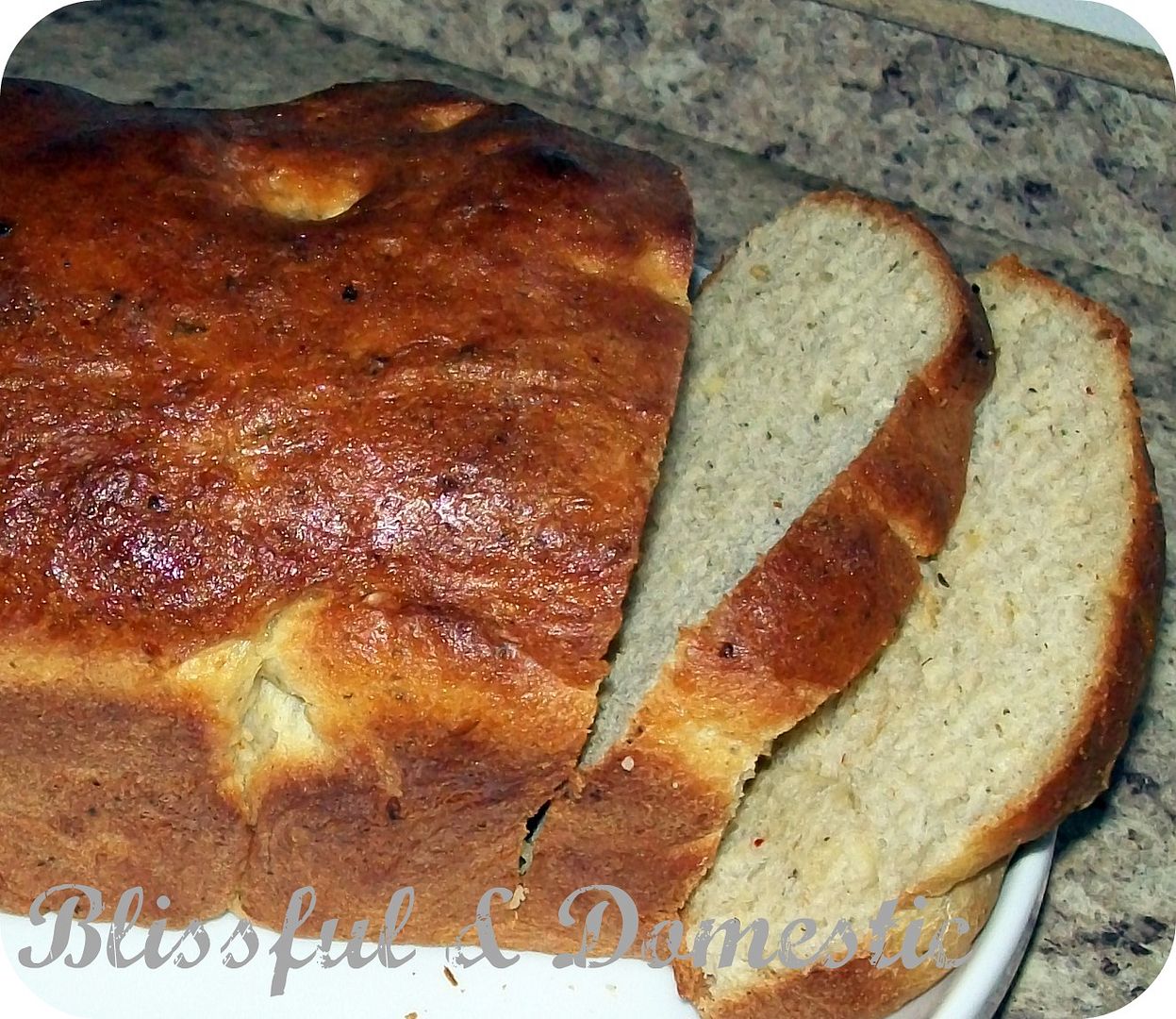 You can serve this hot with butter and dipping sauces, or allow to cool and serve for a sandwich night, or pasta salad night.
I hope you all enjoy this recipe and get a chance to make and share it with your family this week.
Have a Fabulous Tuesday!
Need help meal planning? Check out my free
Weekly Menu Plans.
and my
Let's Eat Section
I also have great posts to help your family save money!
Cut Your Grocery Bill in Half
Freezing Your Milk
Living on $14,000 a year
How Does She Q and A
Breakfast and Lunch: Meal Planning and Saving Tips
Fresh Produce All Month Long
Save Money at Costco
Menu Planning: Pantry Staples List
Weekly Menu Plans + Printable Shopping Lists