Happy Tuesday All!
Today I have a super easy, super yummy recipe to share with you today.
I don't know about you, but here in Vegas we are hitting triple digits everyday, so it is pretty dang hot outside.
When the temperature is that high you usually want to just sit in a pool with a cool treat. Well we don't have a pool, but I do have a great cool treat to share with you today.
This recipe is for Kool-Aid Slur-pees.
That's right who needs 7-11 when you can't create slur-pees at home.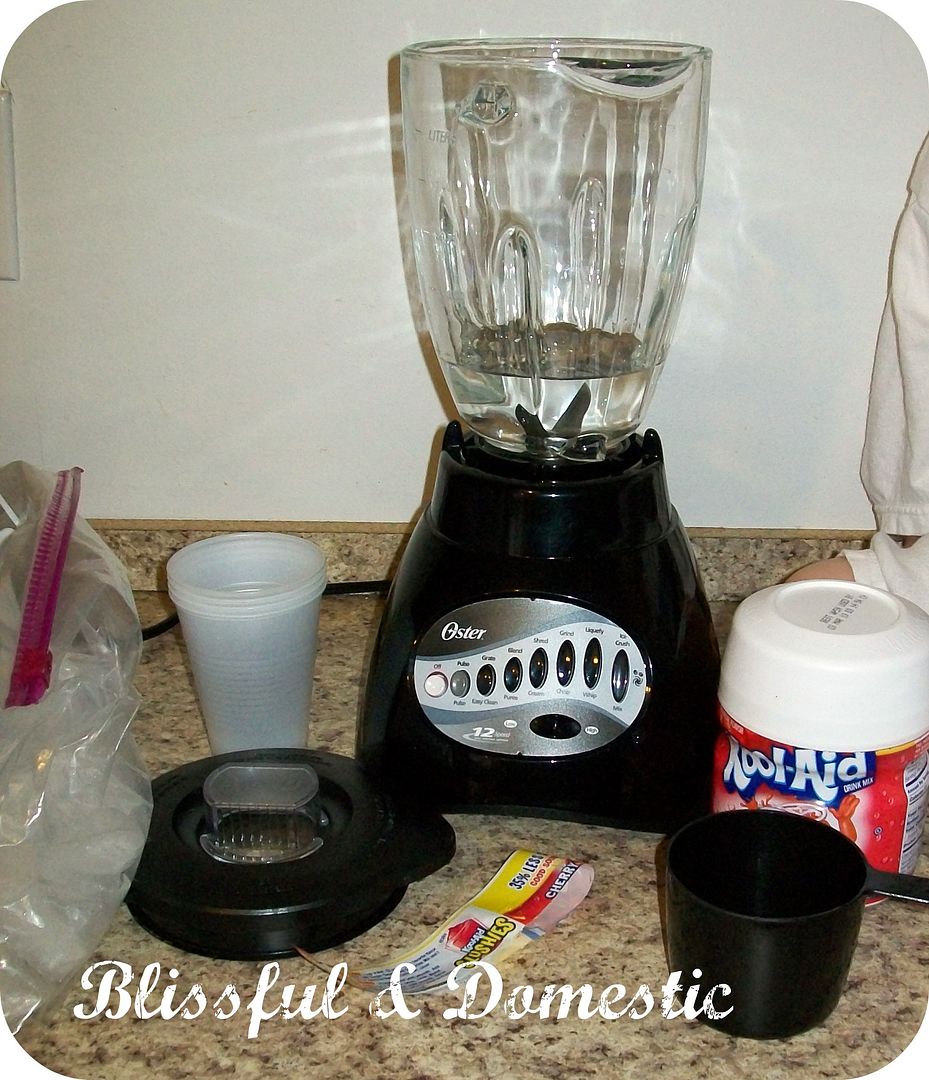 1 package of powdered kool-aid mix
your blender
ice
water
measuring cups

Here is What you Do:


Put 1 cup of water, 1 cup of ice, and 1/2 cup of kool-aid mix into your blender.
Blend together. Add more ice only if your mix needs to be a bit thicker, you should be fine though.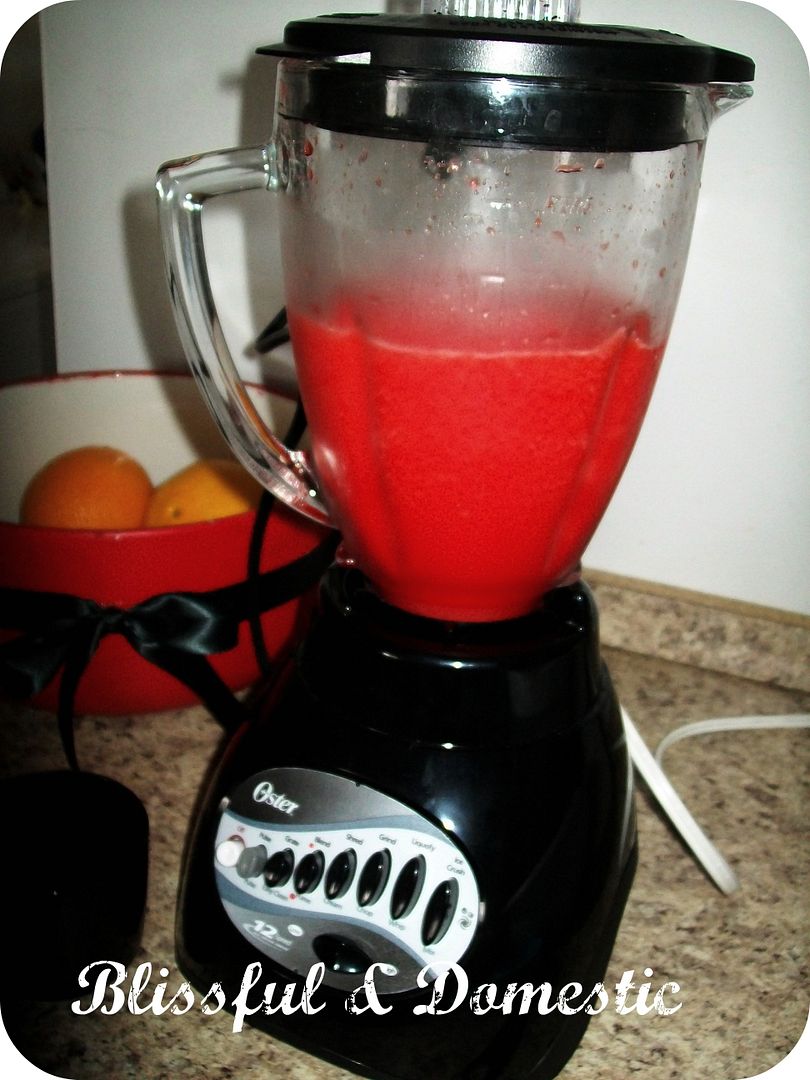 And there you have it a simple scrumptious slur-pee to share withy our littles.
I hope you all get a chance to make these. Your children will love them, and hey why lie.... I love them and am always up for making them. Perfect on a hot summer day.
Need help meal planning? Check out my free
Weekly Menu Plans.
and my
Let's Eat Section
I also have great posts to help your family save money!
Cut Your Grocery Bill in Half
Freezing Your Milk
Living on $14,000 a year
How Does She Q and A
Breakfast and Lunch: Meal Planning and Saving Tips
Fresh Produce All Month Long
Save Money at Costco
Menu Planning: Pantry Staples List
Weekly Menu Plans + Printable Shopping Lists