So normally I don't do two post in one day, but today was pretty fantastic and I want to blog about it. Now nothing big happened, just our usually Tuesday, but it was a good one. First of all it is our Library day today, so we made our way to reading time. This is where my bubba gets to read with an older high school student. They work on reading together. His confidence in reading has sky rocketed lately. I think it is partly to the awesome reading programs our local library has. Besides the adopt-a-reader program, or library is doing a summer reader challenge. Every week the kids and parents are challenged to read 30 minutes a day. It can be individually or with a parent. Each day my littles get so excited when they can mark another 30 minutes off of their chart. This week they were able to win tickets to a local aquarium and they each got to pick out a brand new book. Miss Priss choose
My First Sleepover (Strawberry Shortcake)
and bubba choose
Watch Out for Jabba the Hutt! (Star Wars: Clone Wars; DK Readers, Level 1: Beginning to Read)
. I was very excited they had so many popular books for the kids to choose from. My littles were so proud of themselves. They also each got a ticket for a free pizza from Dominoes. We were very excited to have a yummy pizza for dinner, with no cost to us.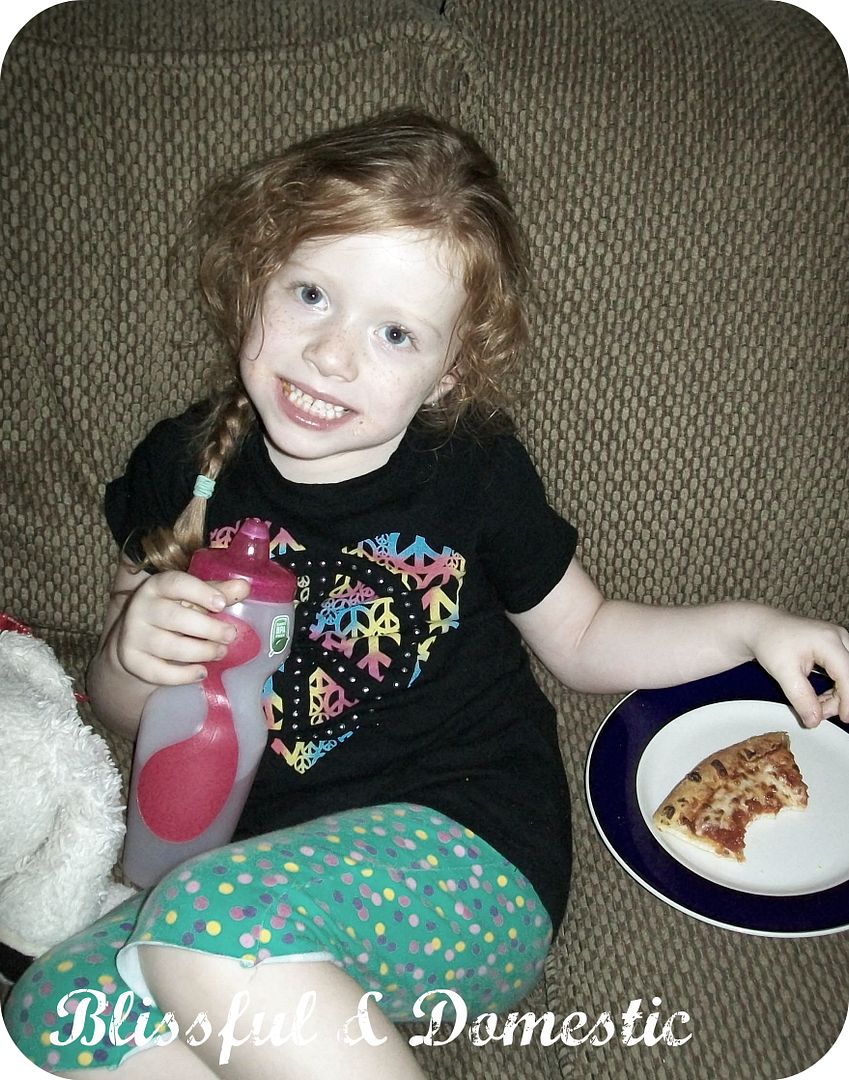 We still have one more ticket left over, which means another free pizza night, earned by my littles. That totally rocks and they know it:>
It has also hit me that there are 5 more weeks till school starts. For some this may be a countdown to freedom from whining and craziness of the summer days, but for me it means I have a whole lot of planning ahead of me this month. I am a homeschooler, so the real fun starts on August 24, when our school year begins. Miss Priss will be starting kindergarten and Bubba is going into First grade. I am in planning mode. Can you tell?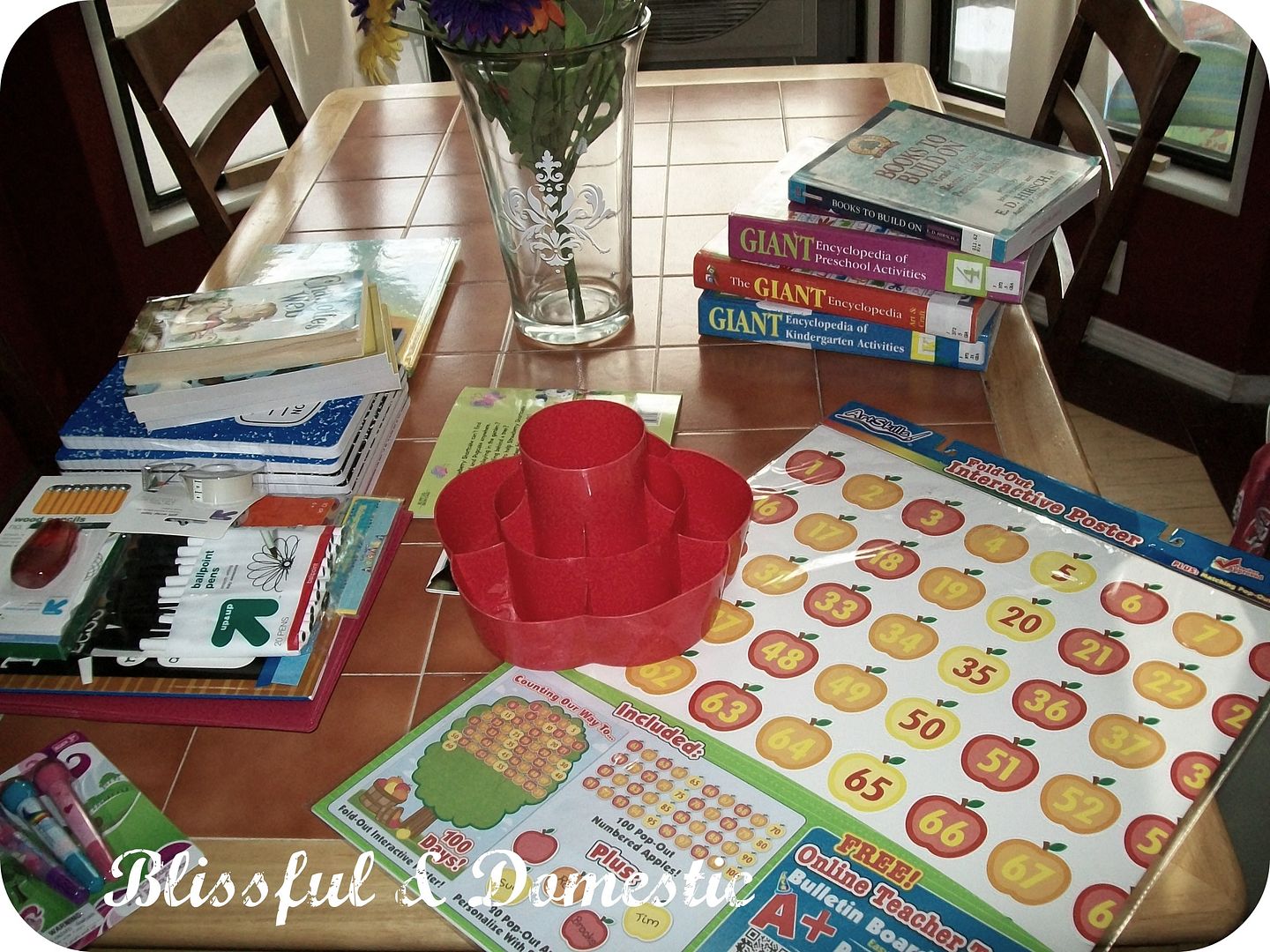 My kitchen table is covered with laundry and school supplies. This will eventually be an organized learning area, but since we only just moved in in June, I have yet to set up any school stuff. I had to lug boxes out of our shed, so I could begin planning tonight.
I do have to share though about the awesome stuff I found at Target. They have amazing teaching supplies. I was so excited! Everything was bought for $30. Most everything I found in the dollar section of the store or their school section.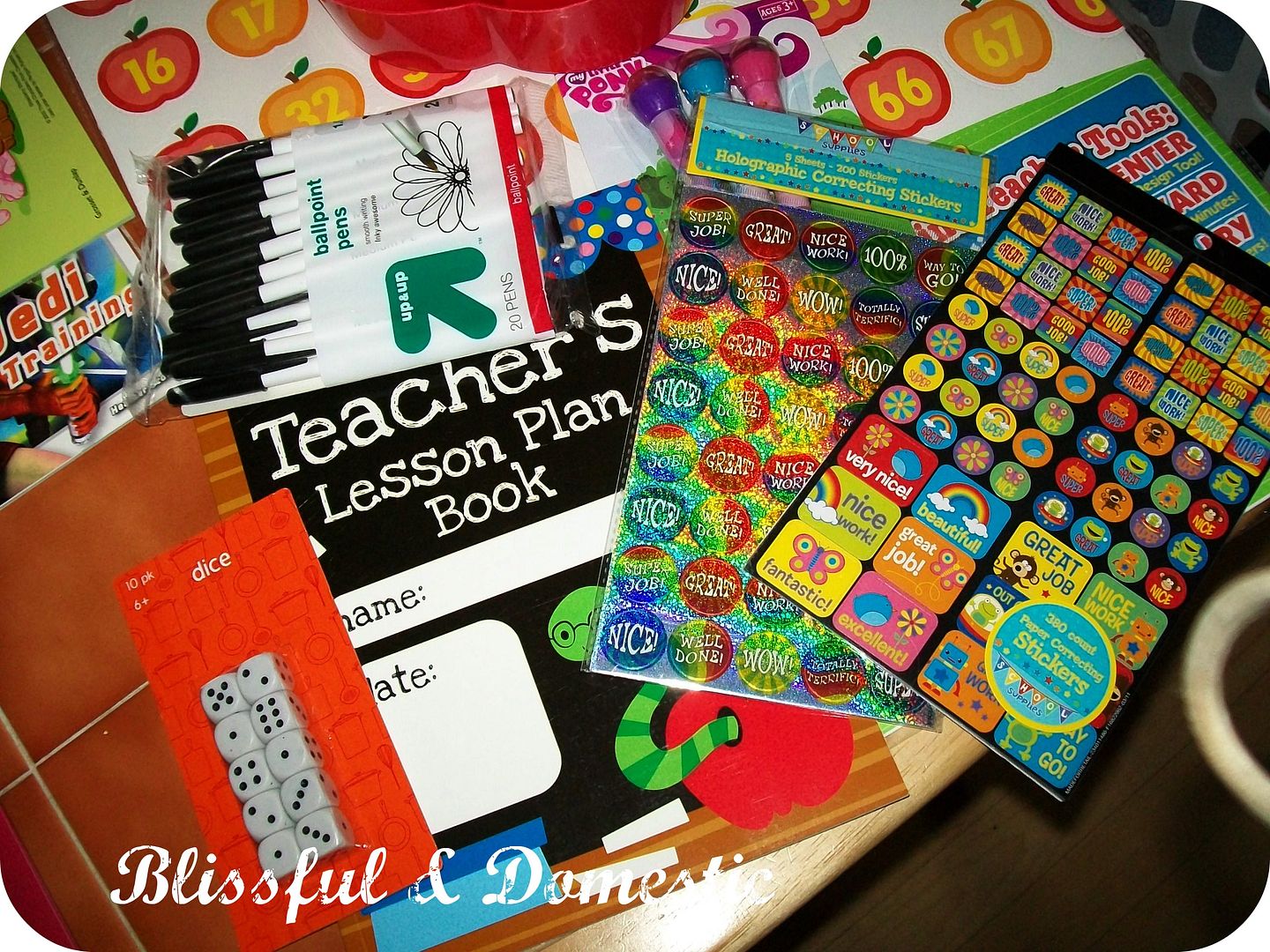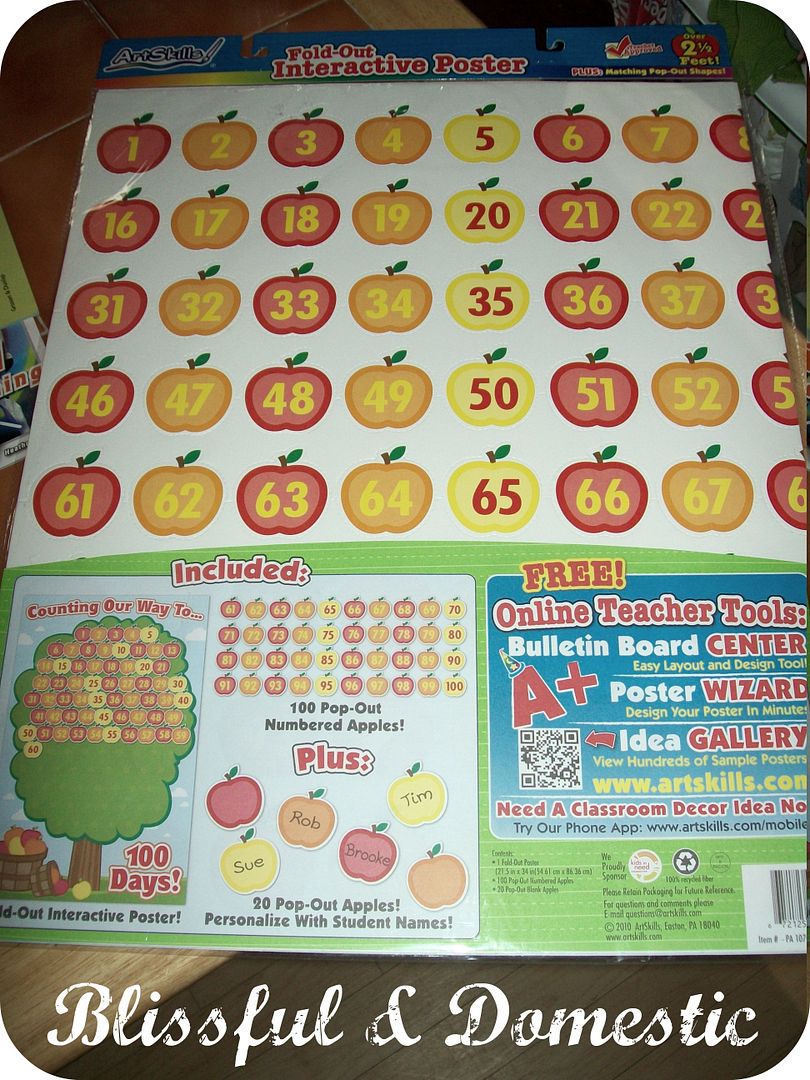 I love this 100 day countdown, can't wait to use this one.
I now have great supplies to get organized and a bunch of books to be inspired from. Wish me luck and I will hopefully post some more on how we are preparing for this next school year.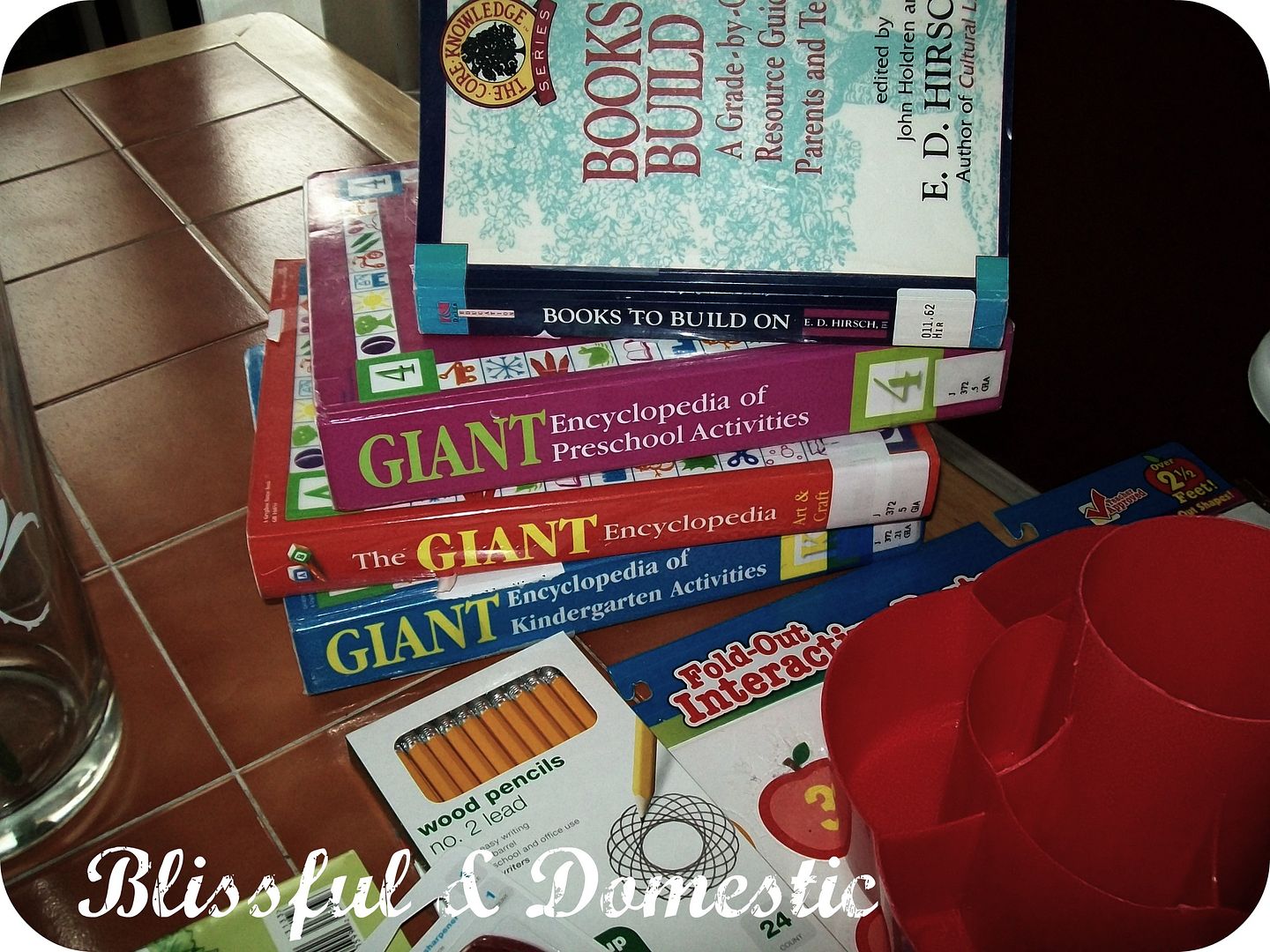 Also as a side note:
I purchased these bottles a few days ago for my littles at Smith's. They were $1.99 each and probably the best $4 I have spent. They have been chugging water back like crazy. I don't know what it is, but put water in the sports bottle and they can't get enough. Just thought I would pass this side note along in case anyone is having trouble getting their littles to drink water.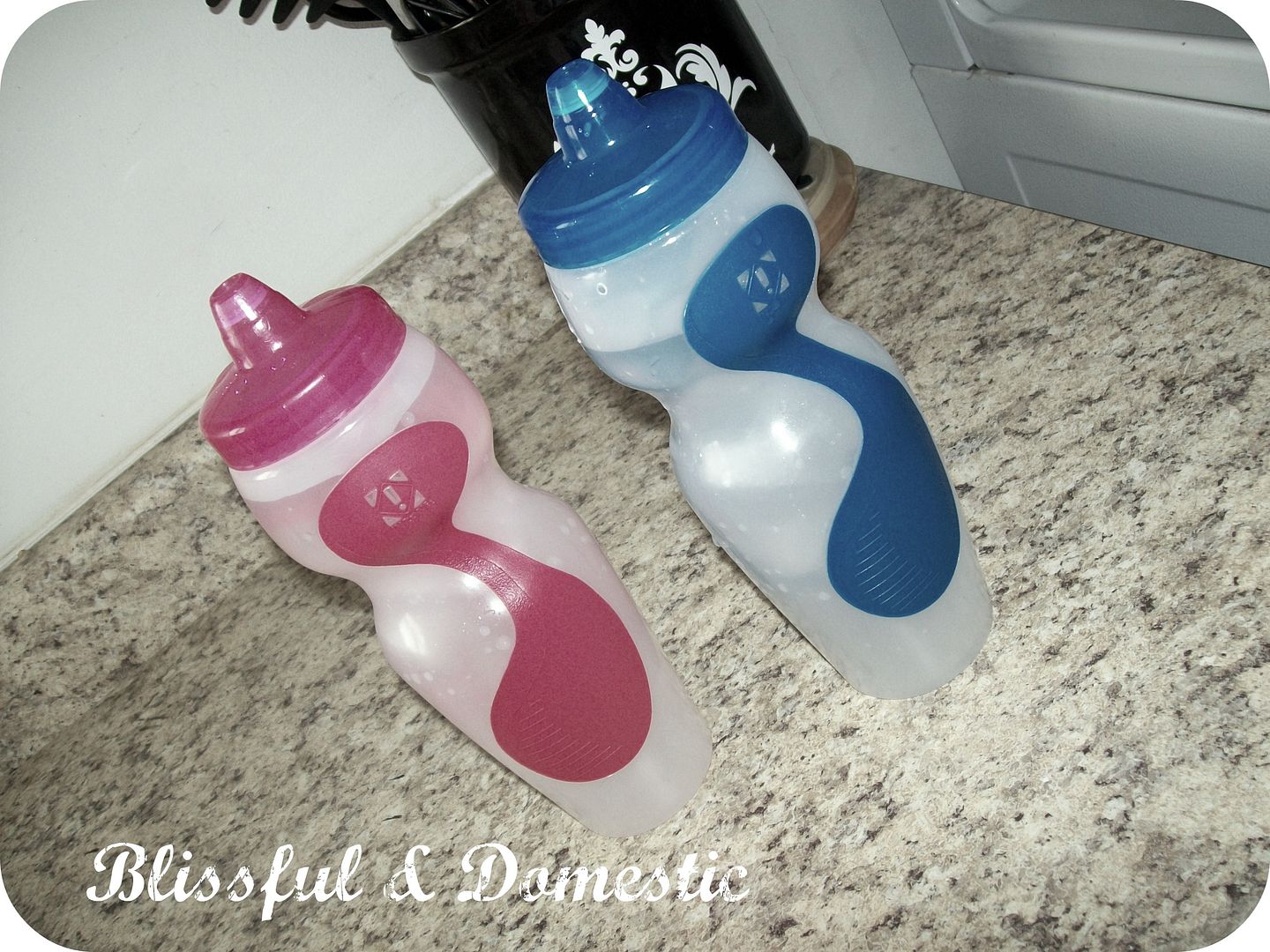 Have a fabulous night!