So the past week I have been a guest on a few blogs and because I am lame, I forgot to tell you guys. All these blogs are seriously so fantastic and I am so thankful I was able to be a guest there. Hop on over and check out my posts and these fabulous ladies blogs.
Last Friday I was on
Creating My Way to Sucess,
with Jill. I was sharing my Mini bow tutorial.
That night my Mini Bow Dress tutorial was picked up by
craft gossip
! I was so excited. See this picture? That is my guest post displayed for like only a few thousand to view (15,985 to be exact) I couldn't have been more excited!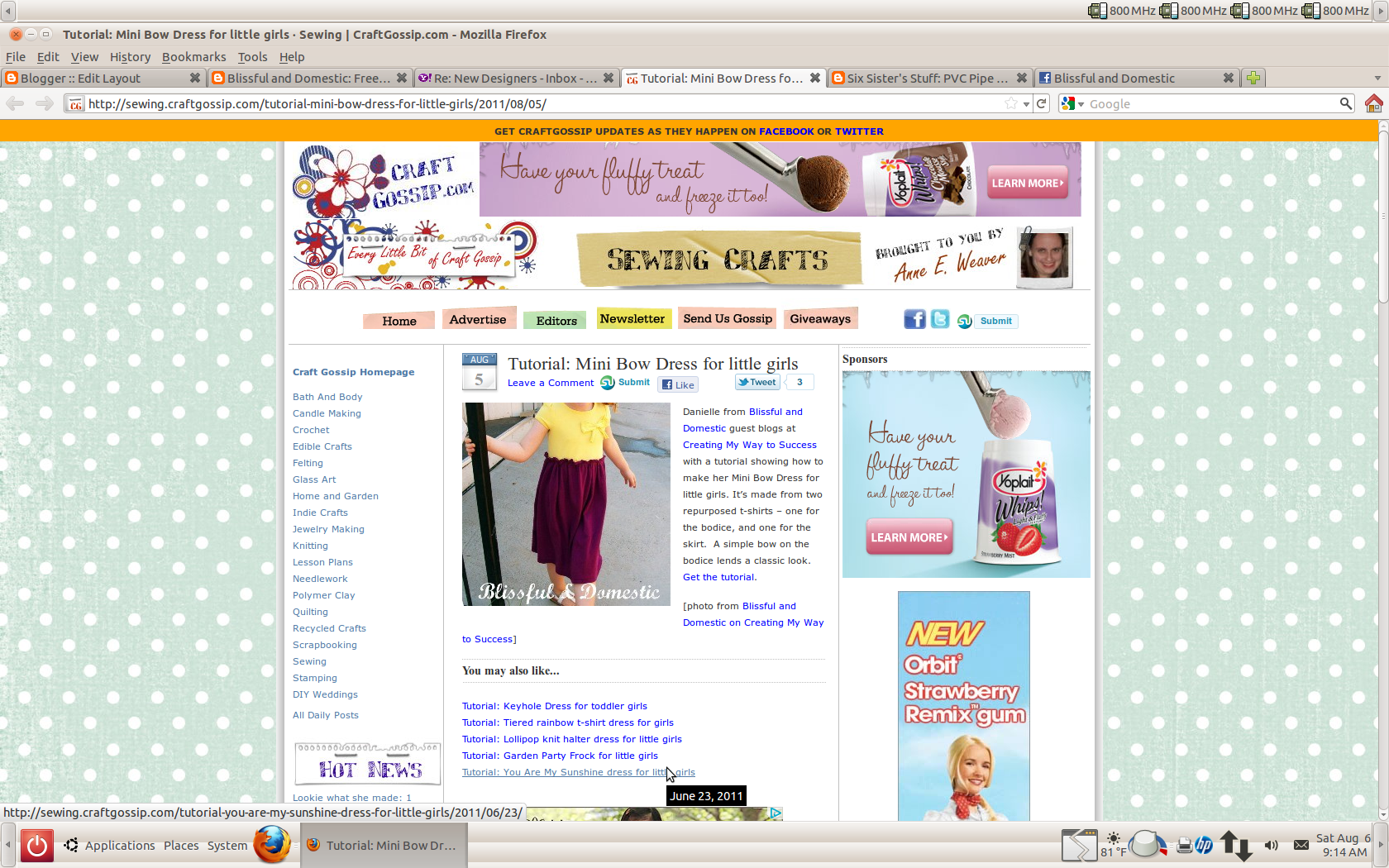 Today I am a guest over at Tasha's, from
One Day at a Time
. I am sharing a super yummy Slur-Pee recipe.
And then last, but certainly not least I have a big announcement! This one has been in the works over the past month, but is official today. I have joined the
Bowdabra Design Team
! I get to create wonderfully, cute things with some fabulous ladies. Today my first project was published and I wanted you all to check it out. It will show you how I made the adorable outfit below for Miss Priss. Check it out
HERE!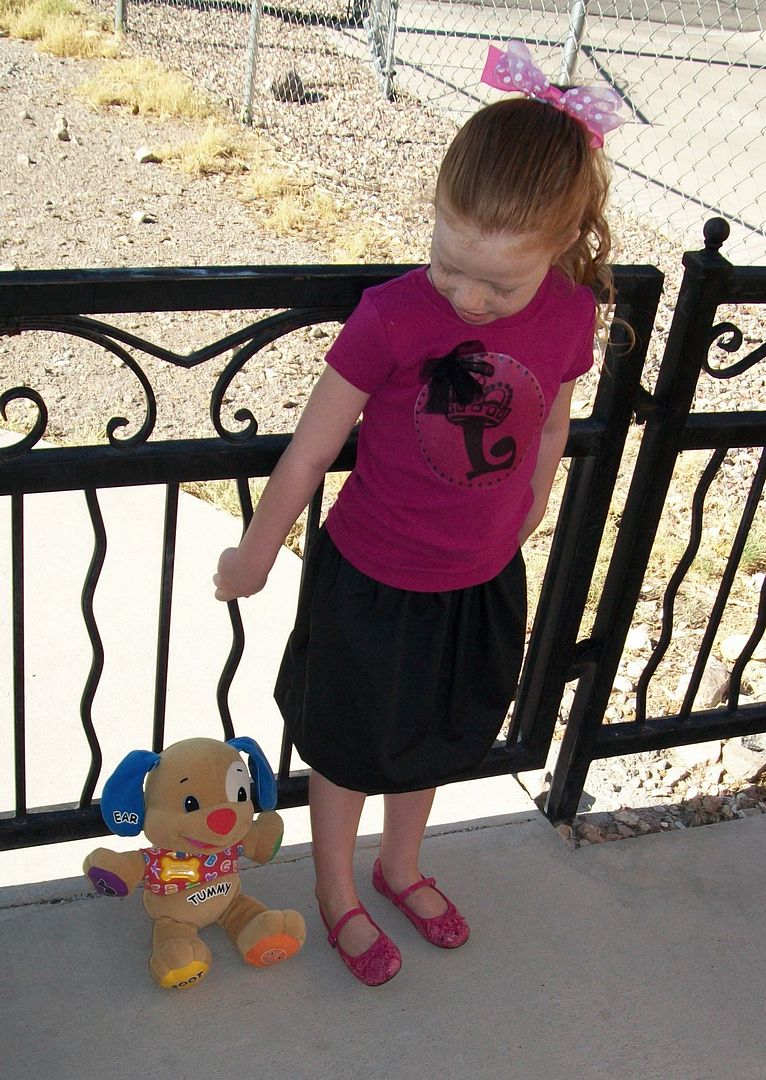 And that is about all. Don't forget to scroll down and enter in the Cuppycake Boutique give-away. You could win the iron on I used up above, or one of your choice.