Today I have a simple post for Sassy Saturdays. This past week I was in a hair bow making sort of mood. I found some paper flowers in my scrapbooking stuff and figured they would make perfect hair clips. I glued them all together and added rhinestones in the middle. I attached them to alligator clips, and within a few minutes I had some fun new hair clips. Check them out!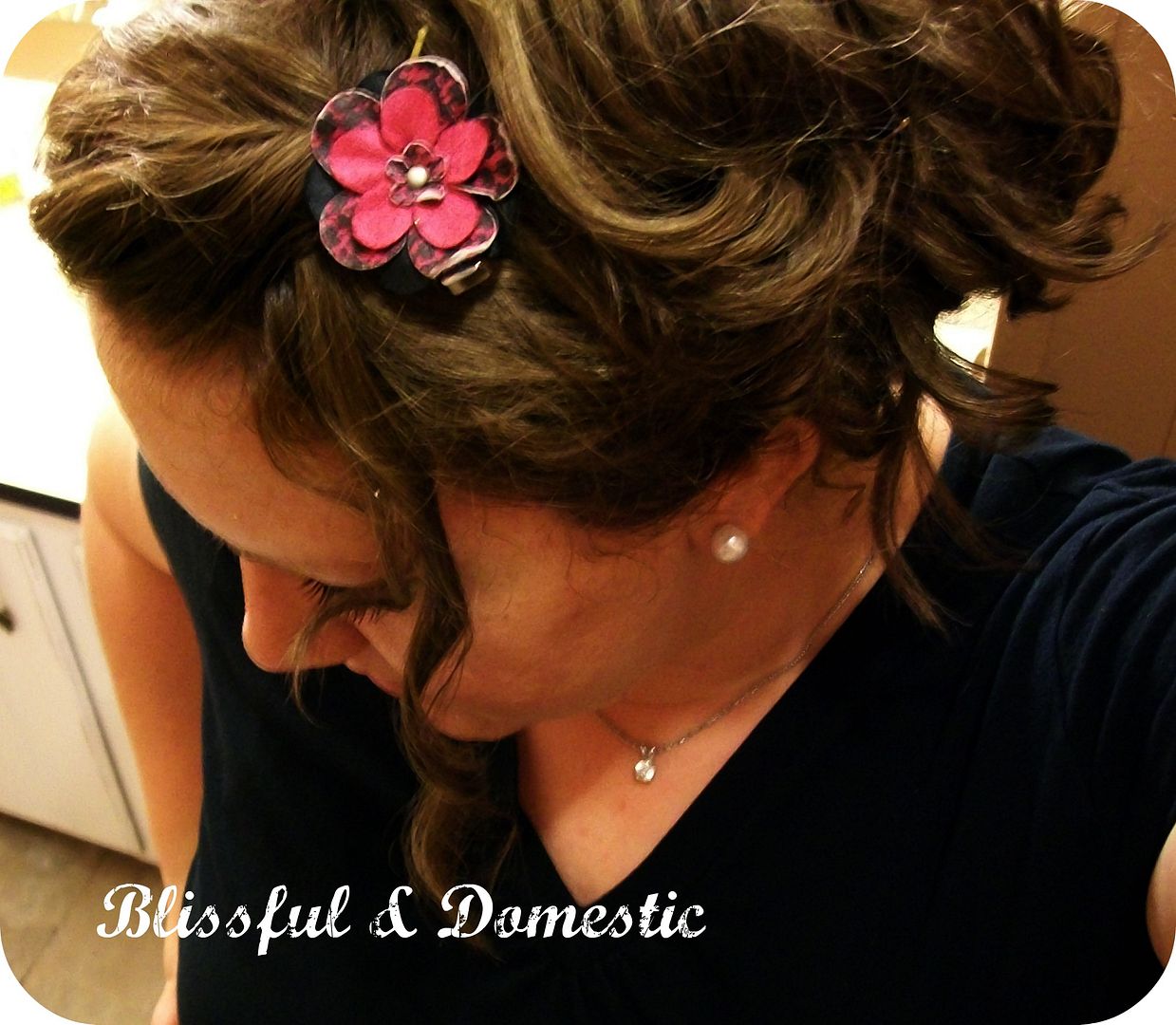 I also wanted to let you all know that for this month I am offering 15% off in my store. Just enter BlissfulSeptember in the coupon box when checking out.
Have a fabulous Saturday!