Today I have a super yummy recipe for you.This recipe was actually found by my husband, He had heard about a new shake that Cold Stone had, which has like a billion calories in it, and thought we should try to make a healthier version. I have no clue where he found it on the web, but he printed it out for me to make for us one night, after the littles were in bed. We loved it so much, we made it for everyone the next night. Here is what you do: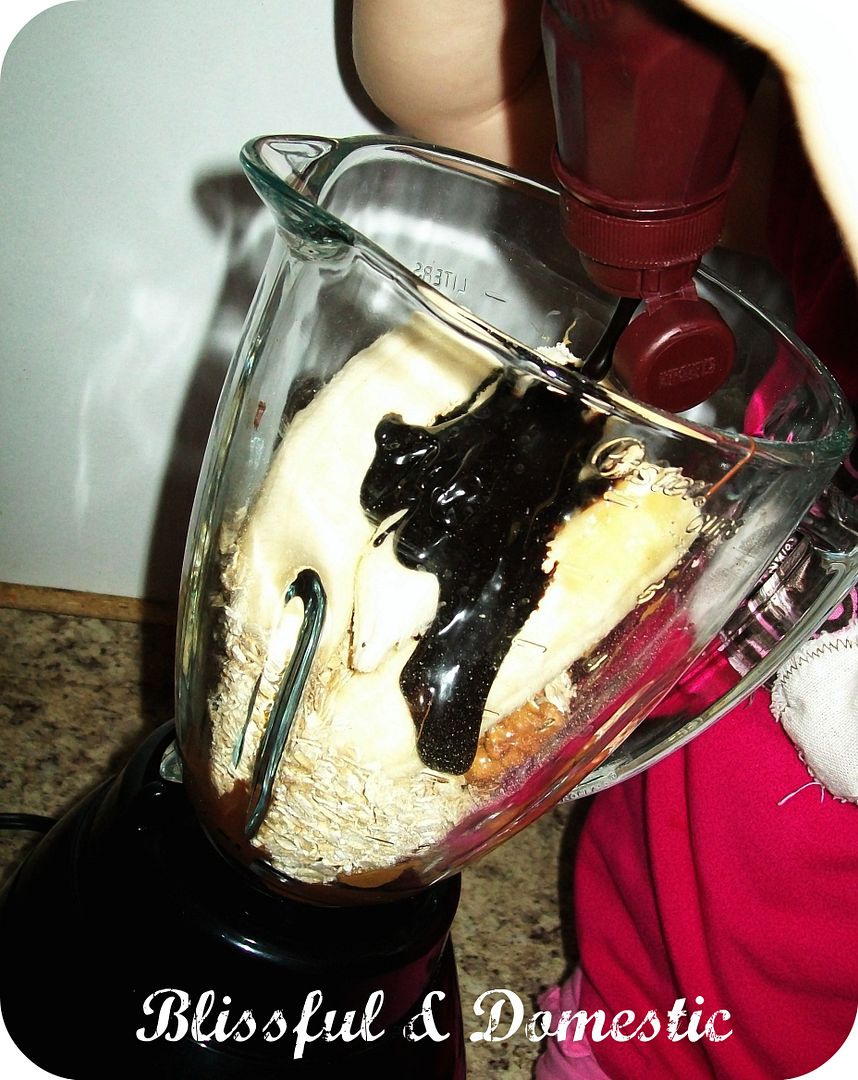 Blend skim milk, a few drops of pure vanilla extract , a small scoop of instant rolled oats, chocolate syrup, and a spoonful each of peanut butter and dark chocolate chips. We also added a banana and flax seed for more yummy goodness.
Once all mixed, enjoy with your family. Watch out for little fingers though, they are notorious for taste tesing things before they reach the cup.
Have a wonderful Tuesday and come back tomorrow for an fun new craft!