So I am pretty dang excited to introduce our guest blogger today. Why am I super duper excited about this sweet lady today? Well because she is one of my in the flesh besties! She is actually the lady who inspired me to start the countdown to Halloween last year. She pretty much rocks my socks! When she sent me her post I was like a proud momma bear. I felt like screaming "I know her! I know her!", like Will Ferrel in the movie Elf when he screams about knowing Santa. Allison doesn't have a craft blog, but has an awesome family blog, where she shares the craziness of life as a mommy of three and all the cuteness she creates each week. I am so excited for you to meet one of my besties. She is truly a beautiful person, inside and out.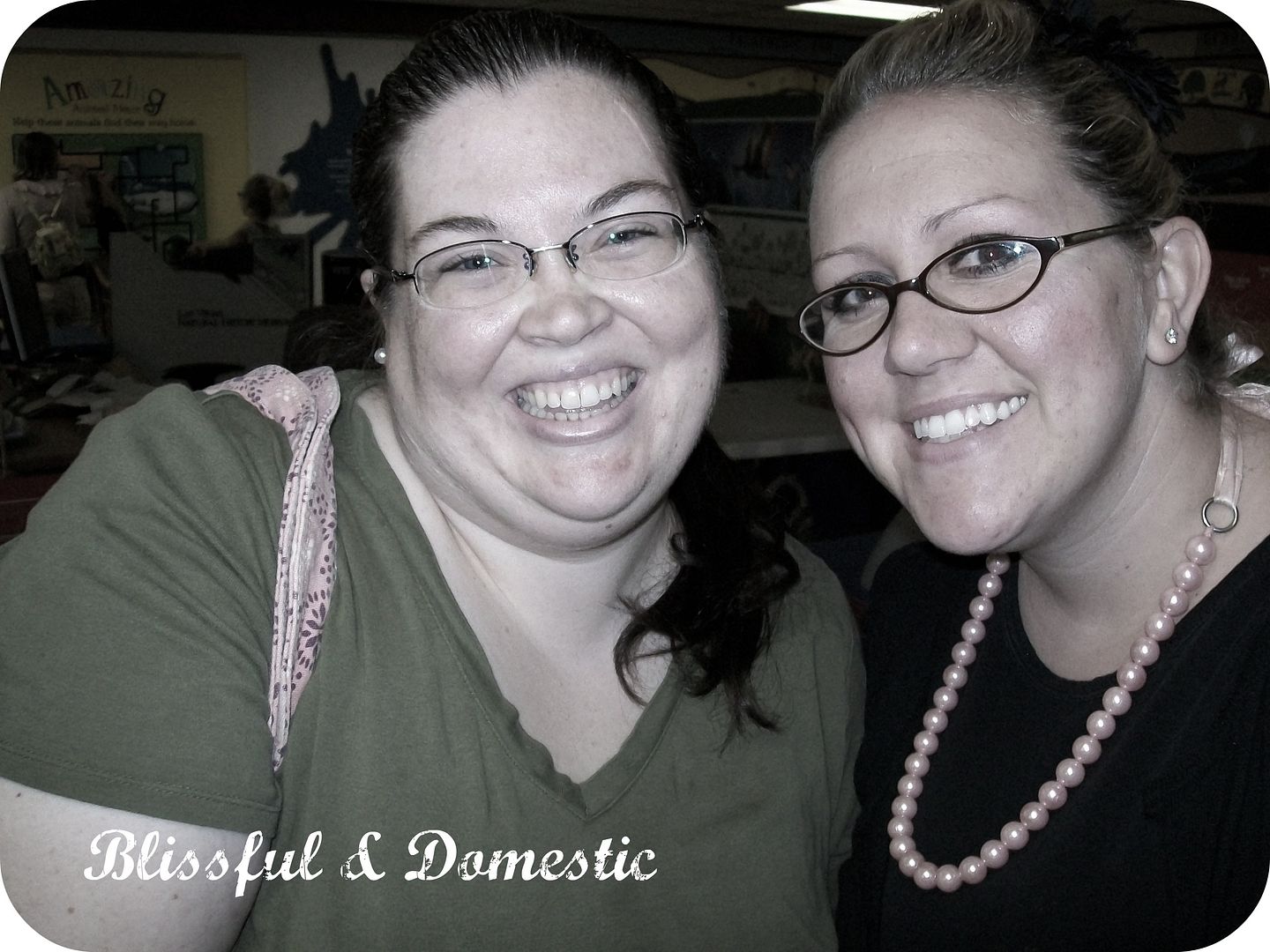 Blog Meet Allison
-------------------------------------------------
Hi! My name is Allison, and I'm a stay-at-home-mom to 3 kids who I absolutely, positively adore and love to spend time with... even though I'm pretty sure they are trying to drive me crazy. I love doing fun things with them, so I am always on the lookout for fun crafts/recipes to make
with
them. I also love sewing, cooking, and crafting so, I am also always on the lookout for fun crafts/recipes for
me
to make once they are asleep at night.
It's how I stay sane.
Danielle is one of my best friends, and I have to tell you all something. As cute, fun, crafty, and darling she appears on the blog, she is even more so in real life.
For reals
. I'm so blessed to have her as a friend and I'm so happy to guest post on Blissful and Domestic!
I LOVE Halloween! It ties with Christmas for my very favorite holiday. I always do a full month of Halloween family fun; our "31 Days of Halloween" list is over at my
family blog
. We love Halloween over here and celebrating it every day of the month!
One of my favorite parts of Halloween is decorating. I began decorating my room for Halloween when I was in 4th grade, and it didn't stop once I got married and moved out! Years ago, I would always rush to Target the day-after Halloween, to pick up decorations on clearance for the next year.
About two years ago, as I started discovering all of the cute craft blogs, it kind of hit me. "Hello! I could make these." Making holiday decorations is way fun and saves money.
Also, I no longer get run over in the after-Halloween-crazy-shoppers-who-want-discounts rush.

Win/win/win.
I try to make a few crafts every year in September, so I can enjoy them all October long. This year I made:
A Halloween shower curtain:
I used
this tutorial
and some discounted Halloween material I found last year for it.
A Halloween ribbon wreath:
I used
this tutorial
for it.
Candy corn garland:
It's based off of
this tutorial
, but instead of cutting pennants, I traced a candy corn stencil onto each, cut out, turned inside-out, pressed, and stitched again.
My "mantle" (which is really a shelf above my fireplace) still needed something, though. So I decided to make a simple bat garland.
I found stiff black felt at Hobby Lobby for $.79 for a large sheet. I used this bat pattern I found for free at
Family Fun.
I printed the bats out onto cardstock, and used the largest bat for my stencil. Trace your bats with a white quilters pencil onto the black felt, and then cut out.
Go ahead and watch your favorite guilty pleasure-cheesy-dramatic-teenage show while you trace/cut the bats out.
Hoping I'm not the only adult addicted to
Pretty Little Liars
.
I probably am, though.
I am so ashamed.
Anyways, once you've got your fill of cheesy teenage drama (like me) and your bats traced and cut, if you are not confident in being able to sew a straight line/are a crazy craft perfectionist (like me), measure and draw a horizontal line along each bat. This will be your stitching guide.
Start stitching across the length of the bat, as you get toward the end, grab another bat and overlap the wings slightly. When you get to the end, lift up the foot and slide your bats forward until your reach the end of the next back, leaving some thread in-between, and repeat with the next bat.
Snip off when you are done and hang across your "mantle" (or real mantle, if you have one), window, or walkway.
Adorable and simple!
Thanks for having me, Danielle!