Today I have a fun simple tutorial to share. I don't know if you know this about me, but I love using plates in decorating. I think plates can add so much fun to a home. They can be jazzed up or jazzed down and they can be themed for each holiday. Today I am going to show how to Halloweenify some plates. Oh yes I just made Halloweenify a word. You pronounce it like this Hall-o-ween-i-fy. Look it up. I am just like Gretchen and the word fetch (10 points for whoever can name that movie).
Anywho I found two plastic plates, at Target, for about $1.00 each. They were on clearance. Oh how I love Clearance at Target. We are in love always.
I took my plates and went to the dollar section of Target's scrapbooking section. Another love of mine. I got a pack of Glitter paper (2 sheets in the pack) for .99 cents and chipboard letters. Also for .99 cents. This worked perfectly for my two plates.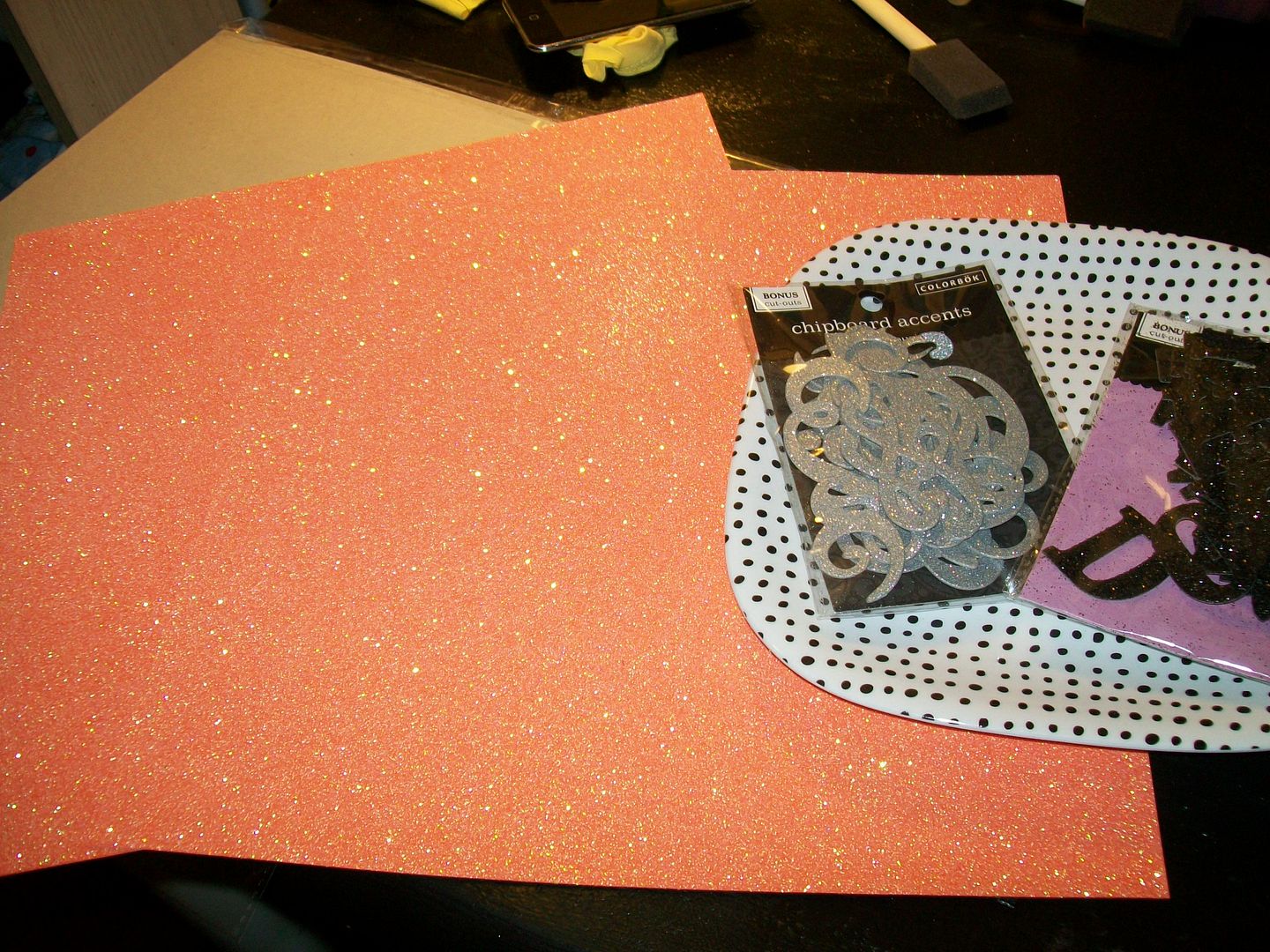 I traced my plates on the back of my paper. This gave me a better idea of the size of the plate. I am a visual person, but quite lame when it comes to using rulers and measuring. This is my way of measuring. If you are skilled with a ruler, all the more power to you, I am just not in that boat.
I cut my square about 2 inches in from where I had traced my plate.
I hot glued it down and added some rosettes.
This plate I did for Bowdabra
And this was one for me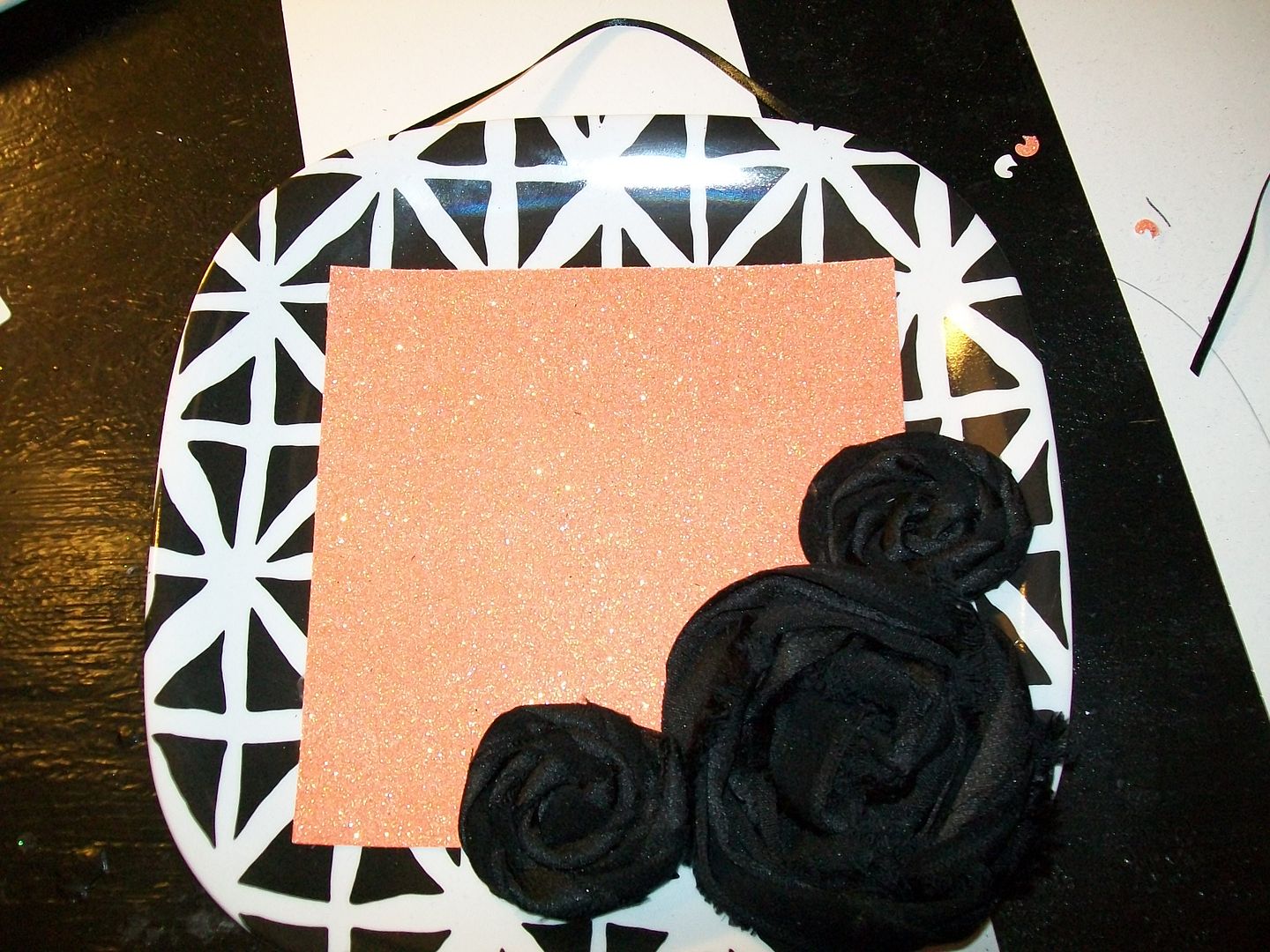 Here is how they look in my home. Excuse the crooked pictures and messy coat rack, so not blog worthy. I have no clue what is up with that.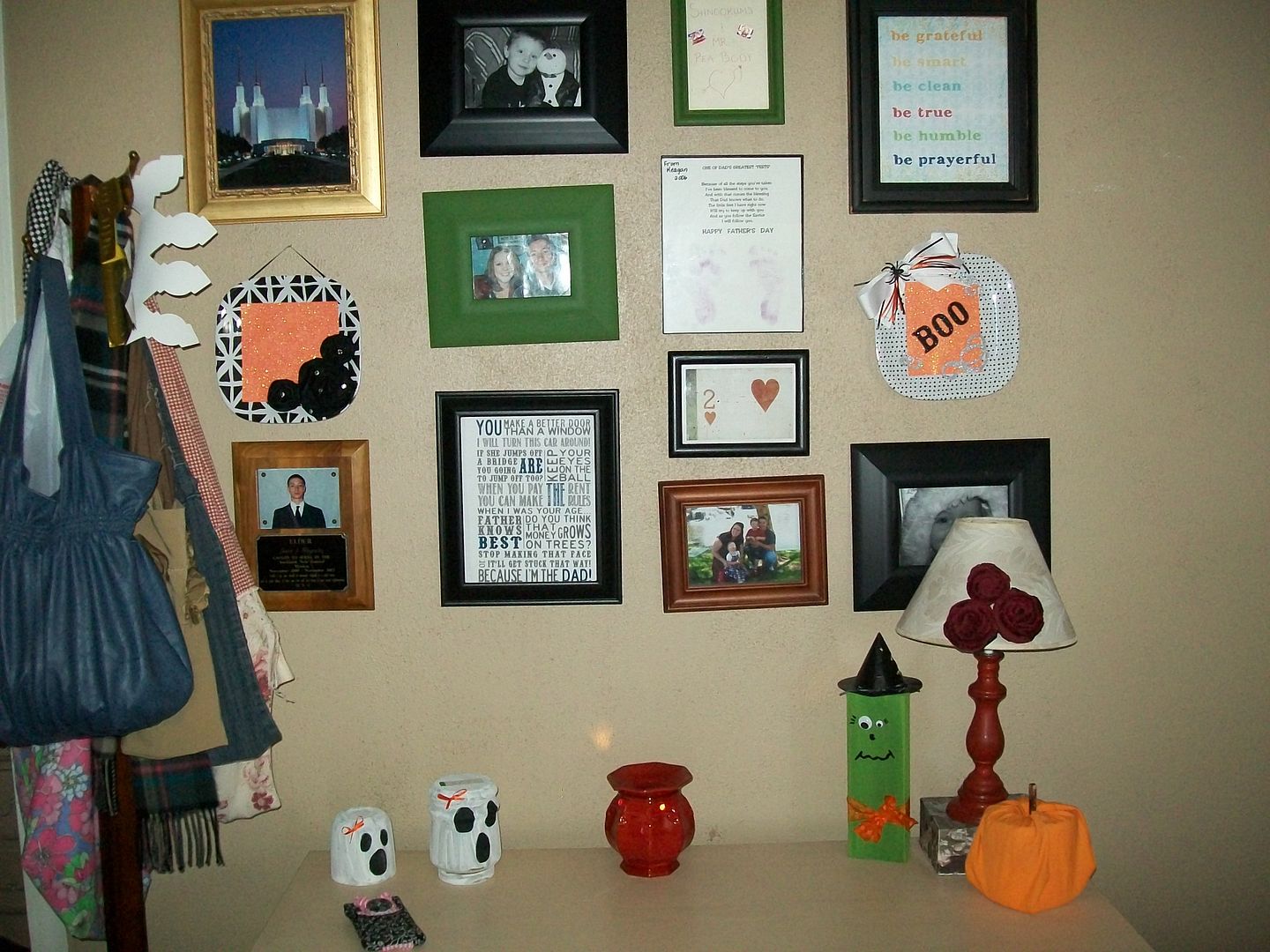 And there you have it. A simple project to help bring a little more Halloween fun into your home.
Come back later to see how we are decorating this year.
Later Gators!
Follow me on Facebook Follow me on Twitter Browse my Pinterest
Follow me with BlogLovin Send Me an E-mail Link up at My Party