Remember last week when I showed you how we were decoratig our house? Well I showed off some of my new fabric pumpkins and promised a tutorial. Remember? Well here is that tutorial. It is ridiculous how easy these are. The idea is not originally mine. My friend made some last year and I was so envious. I decided to make some for my Halloween decoration collection this year. So thank you Allison for inspiring me as always. Here is what I did.

I started out with a roll of toilet paper and some scrap fabric,
in Halloween colors.
Wrap your fabric around your toilet paper. Push the fabric through the whole in the center. You can even get a helper if you wish. Mine is always near by, waiting to lend a hand.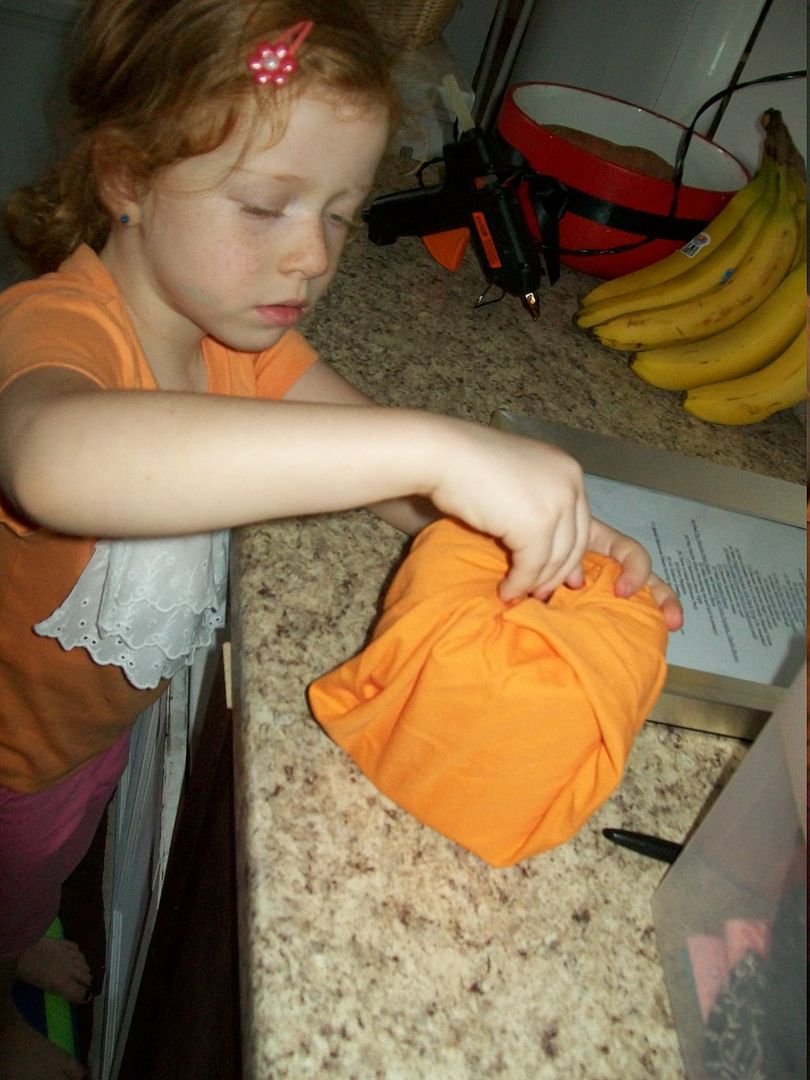 We used paint brushes for the stems. We put them in brush side down
and colored the handles brown with a marker.
I am pretty much in love with them.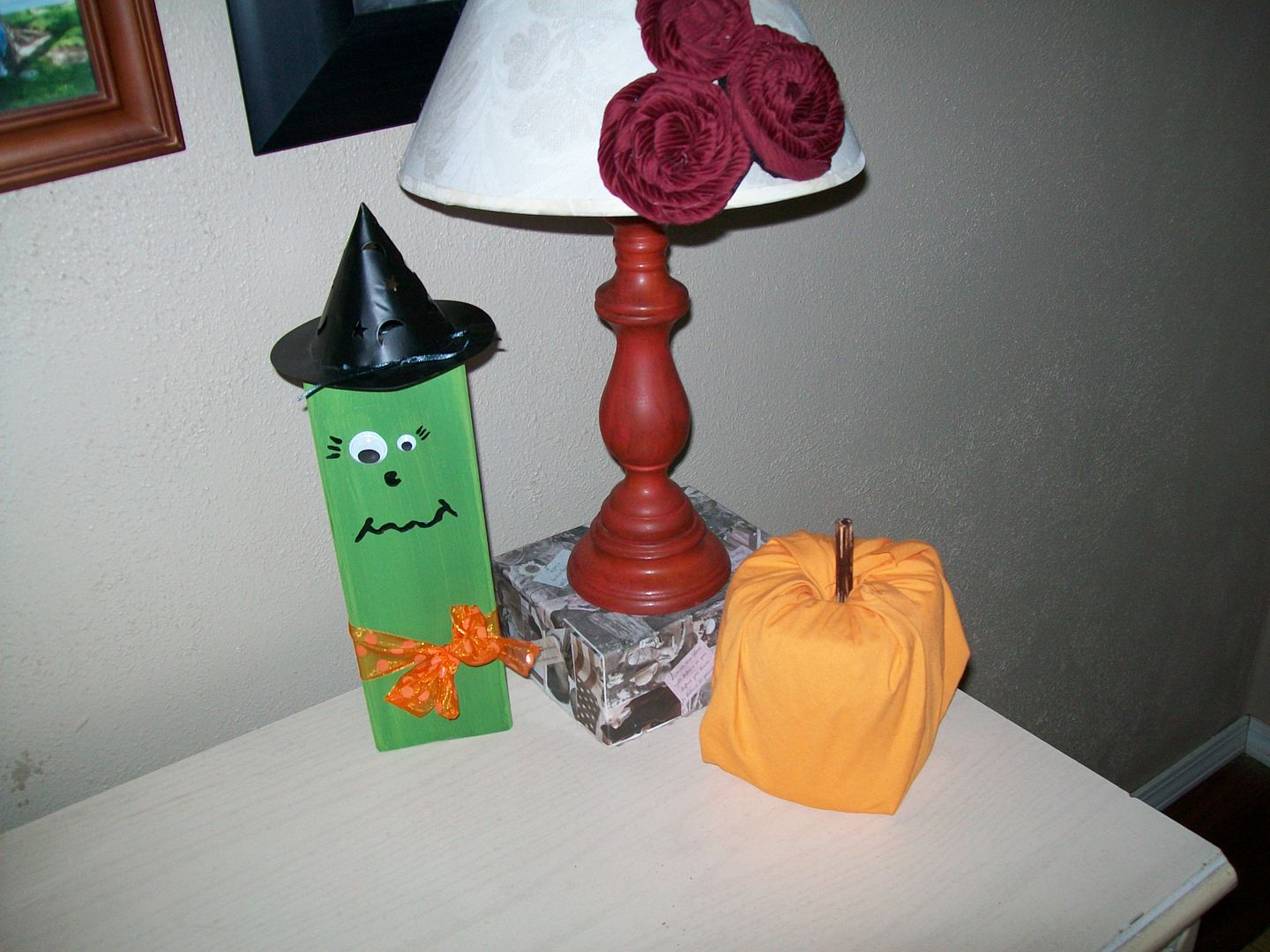 One sets on a dresser, near our door.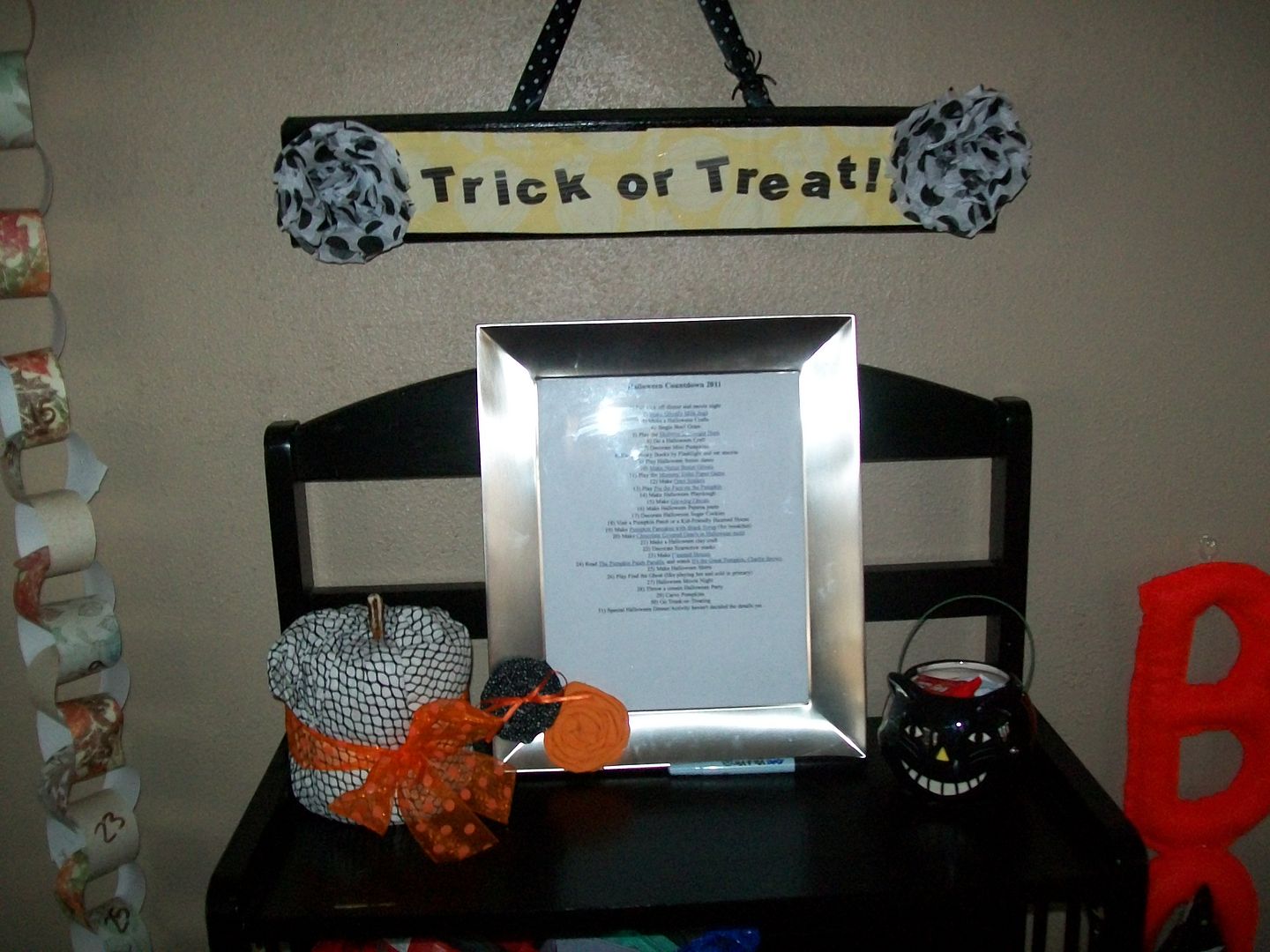 The other is near our countdown list.
So festive!
Well that is all for today.
Have a fabulous Sunday!
Happy crafting!