Hello Everyone! I'm Amy from
Amazingly Awkward Amy
and I get to guest blog here at Blissful and Domestic on my Birthday!!!!!!Today I am 24 years young but sometimes I feel 12 and sometimes I feel 40. I've been happily married for one year to a man who loves me more than I can possibly say. He just finished building me our first house with his blood, sweat and a few of my tears.
I love weddings, dancing, the color pink, acting a fool, Target, H&M, family, green peppers, and a little dog named Rosie. Rosie is the apple of my eye (maybe that's because we don't have any babies yet.)
Marisa Lynch from New Dress A Day gave me the courage and the push to learn how to sew. Once my godmother graciously taught me how to sew I was pretty much unstoppable. All I do is thrift. I couldn't even tell you the last time I went to a regular department store. Probably somewhere to buy underwear because thrift stores don't have the greatest selection of undergarments. (Kidding)
Before sewing I had no fashion sense at all but after I started thrifting I realized my potential. I just have my own style. Upcycling has given me the courage to wear colors and outfits I had never considered wearing before and for that I am thankful.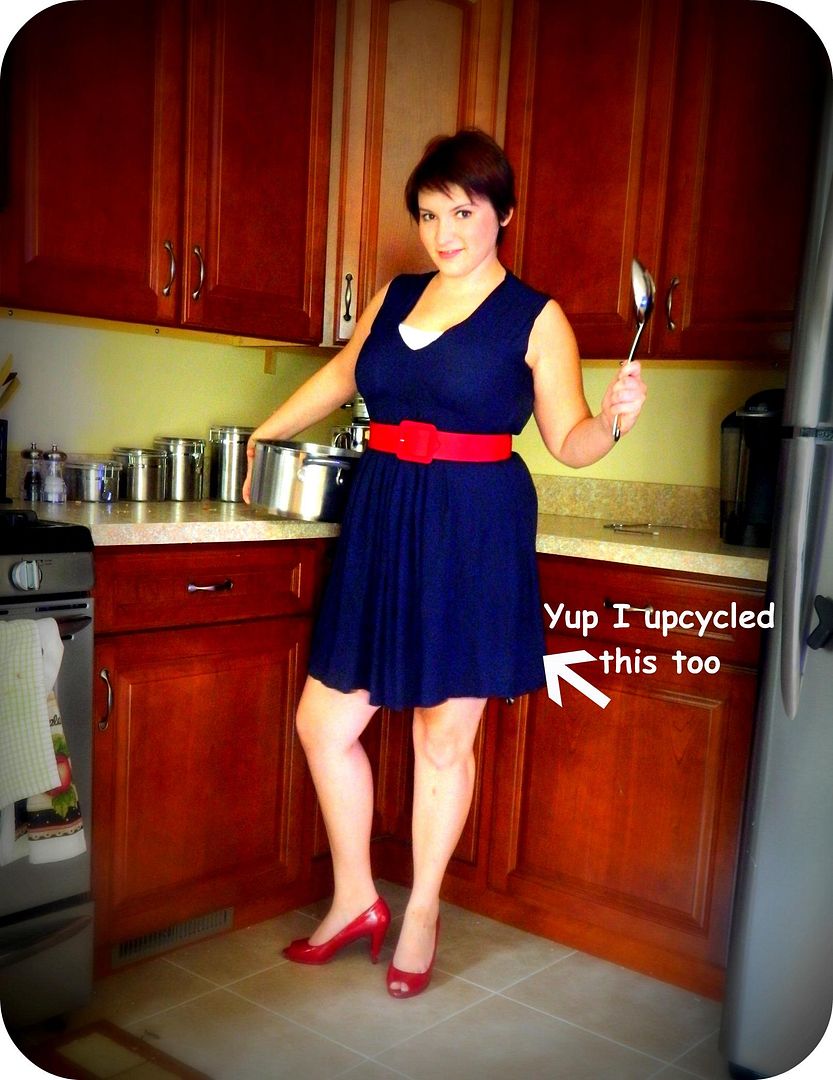 I have always hated shopping because things just aren't made for me. I loathe department stores and the snoty people who work there, the rude other shoppers, and waiting in line to buy things that don't fit me at all. I wouldn't call my size a stick and I sure the hell wouldn't call myself chunky, I like the word voluptuous. My hero's in life include Elvira mistress of the dark, Dolly Parton, and Christina Hendricks. Real women with real curves. Well I wouldn't really call Dolly Parton real. She's so full of plastic when she dies she won't be able to be cremated because she would just melt. But you get the idea.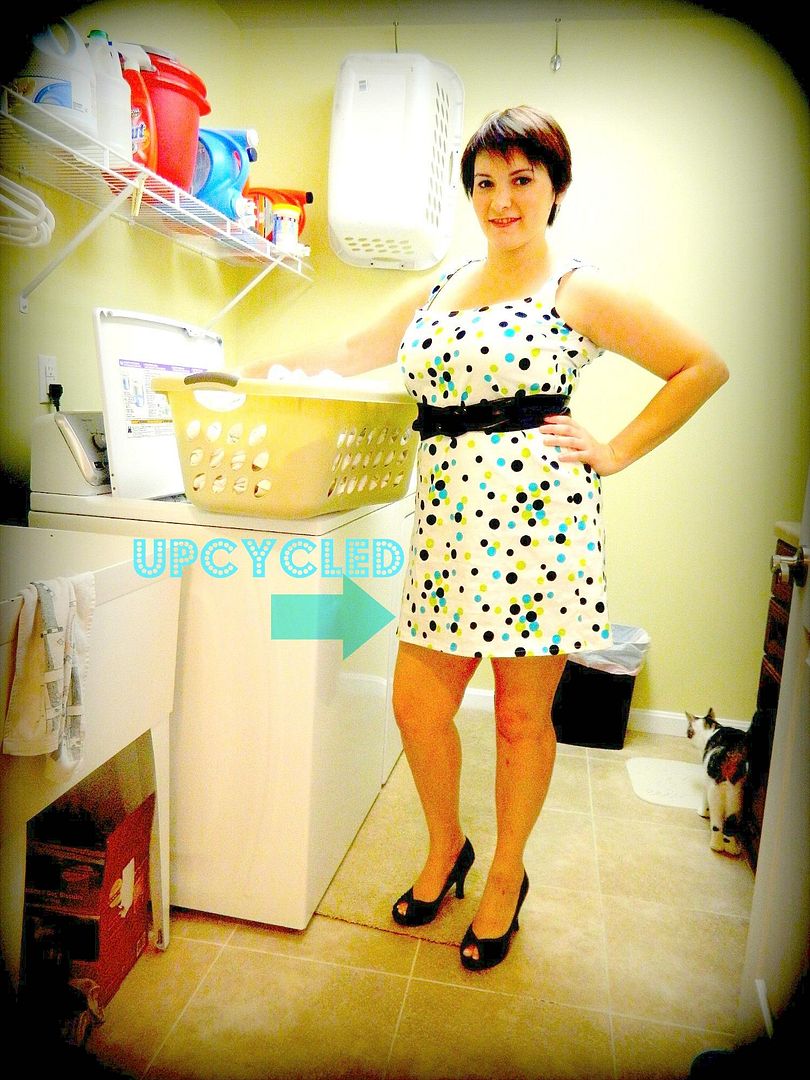 Please come visit me at my Awkward blog and check out other fabulous stuff I've done. I just started blogging and sewing so please be gentle. Come grow with me and my blog.
Thanks!