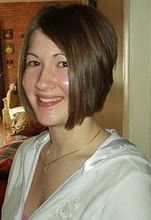 Today's Halloween Spotlight is Melissa, from
Shabby Love.
Shabby Love is such a fun blog. I have featured Melissa quite a few times. I try not to be partial, but I just happen to love everything she does. She is one crafty lady and a great decorator to boot. She seems to have a flare for vintage, which is something I absolutely L-O-V-E. I thought we needed a whole post to take in all her
Halloween Awesomeness
. Look how cute and kid friendly her Halloween decor is.
Isn't she just adorable? Simple and fun. My kind of decorating.
Hop on over to
Shabby Love
and give Melissa a little comment love.
And don't forget to check out all her other projects.
Want to be featured? Shoot me an e-mail.
I love meeting new bloggy friends and being inspired
by all your guys's ideas. You all rock...No really I mean it.