It is finally finished! I say that as if making this costume took tons of time, but it didn't. This was THE simplest Halloween costume ever. Miss Priss decided to be her favorite feline a few weeks ago. I didn't want to just go out and buy a costume. Where's the fun in that? I love to re-purpose and create. I love making something I know she'll wear again. I found the fabric for the skirt at Target. It was a bed skirt on clearance for around $3.48. The pink shirt and boots she already had. I bought some white felt at Wal-Mart for 39 cents each. It only took two peices. I glued it to the headband and then made the ears. For her bow I used a tutorial from
Ruffles and Stuff
.
All in all I think it came out great! Miss priss loves it and loves that she gets to have whiskers for the day.
Once we finished we went outside and snapped some pcitures.
Miss Priss was quite fond of my Hubbys workout machine, so excuse that in the background. I guess Hello Kitty needs to workout too.
Here is my version of Hello Kitty.
Enjoy the pics!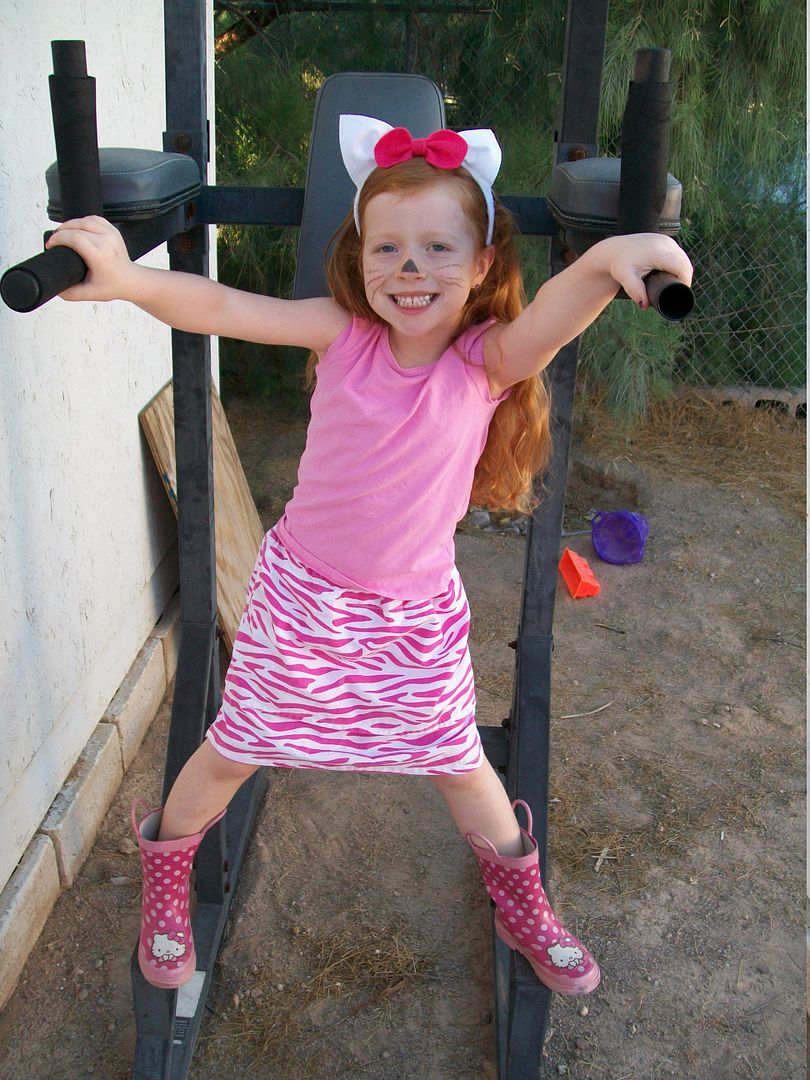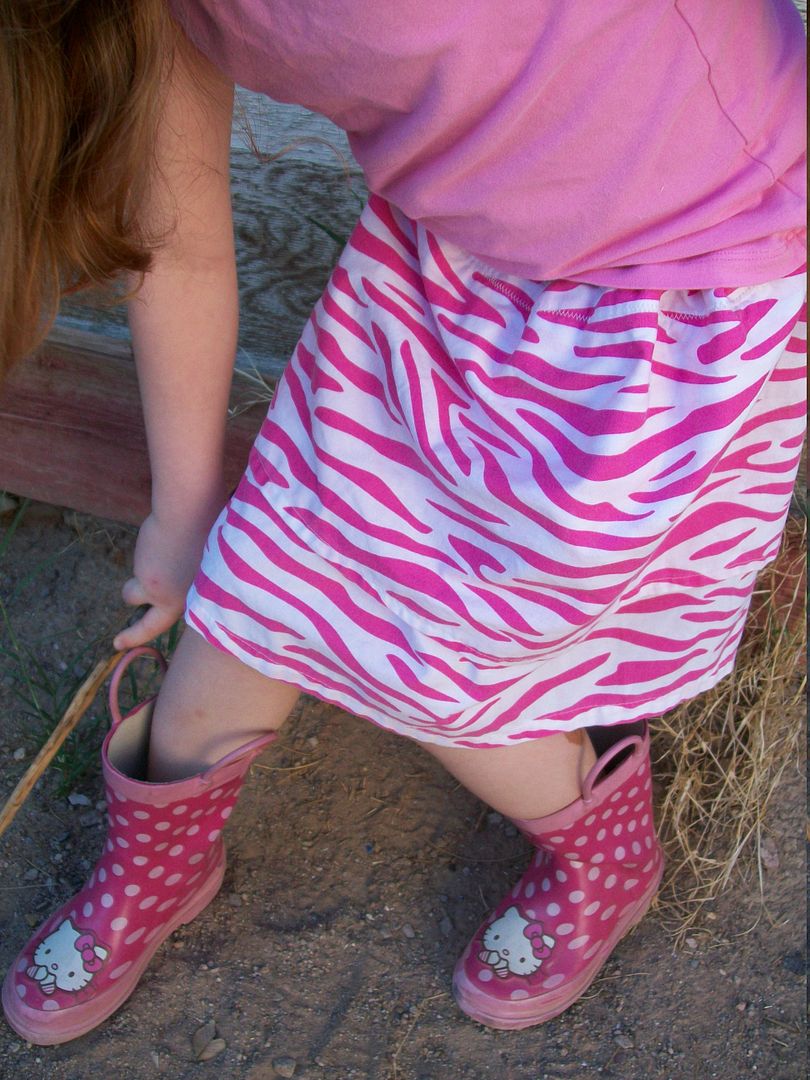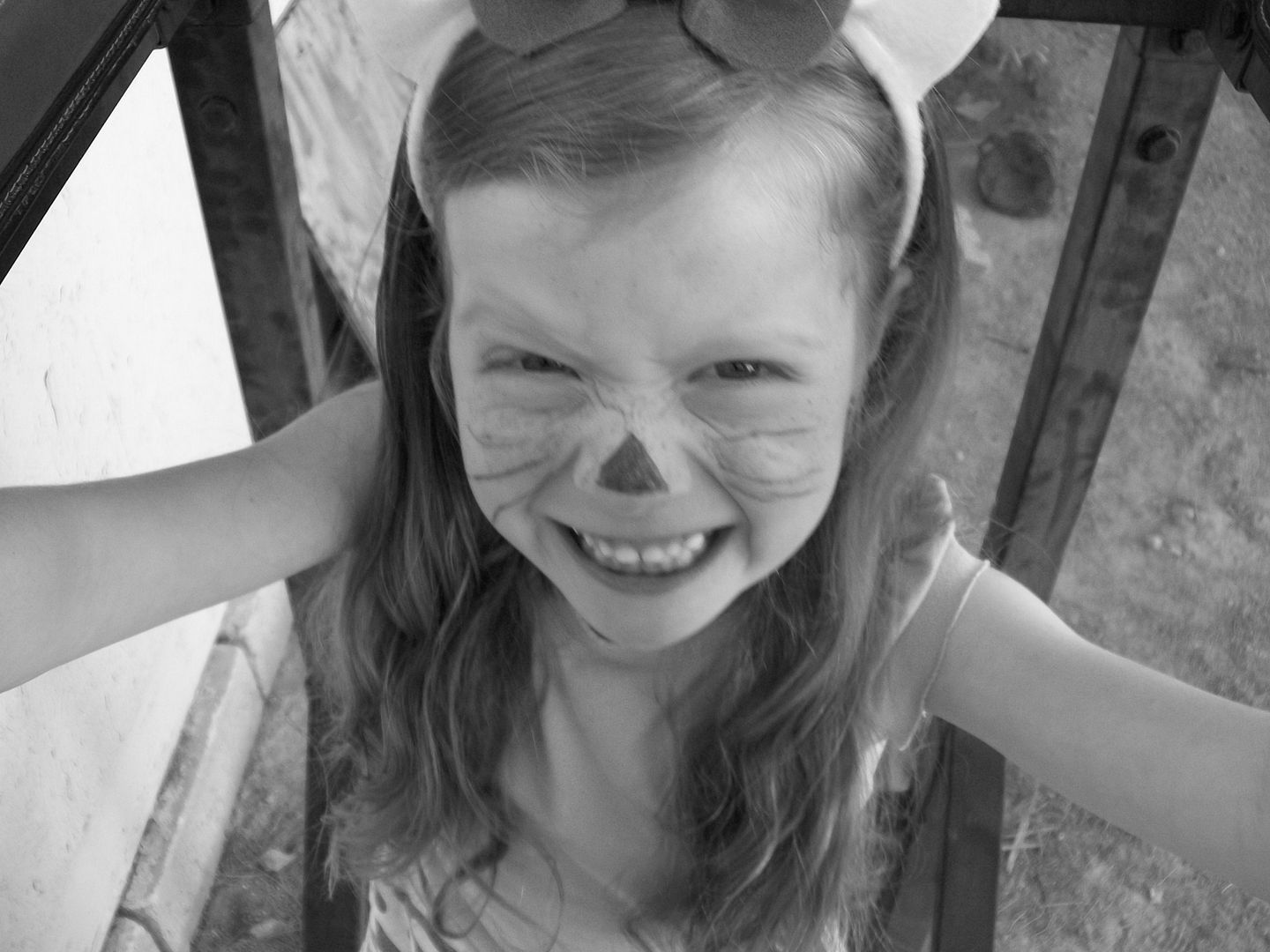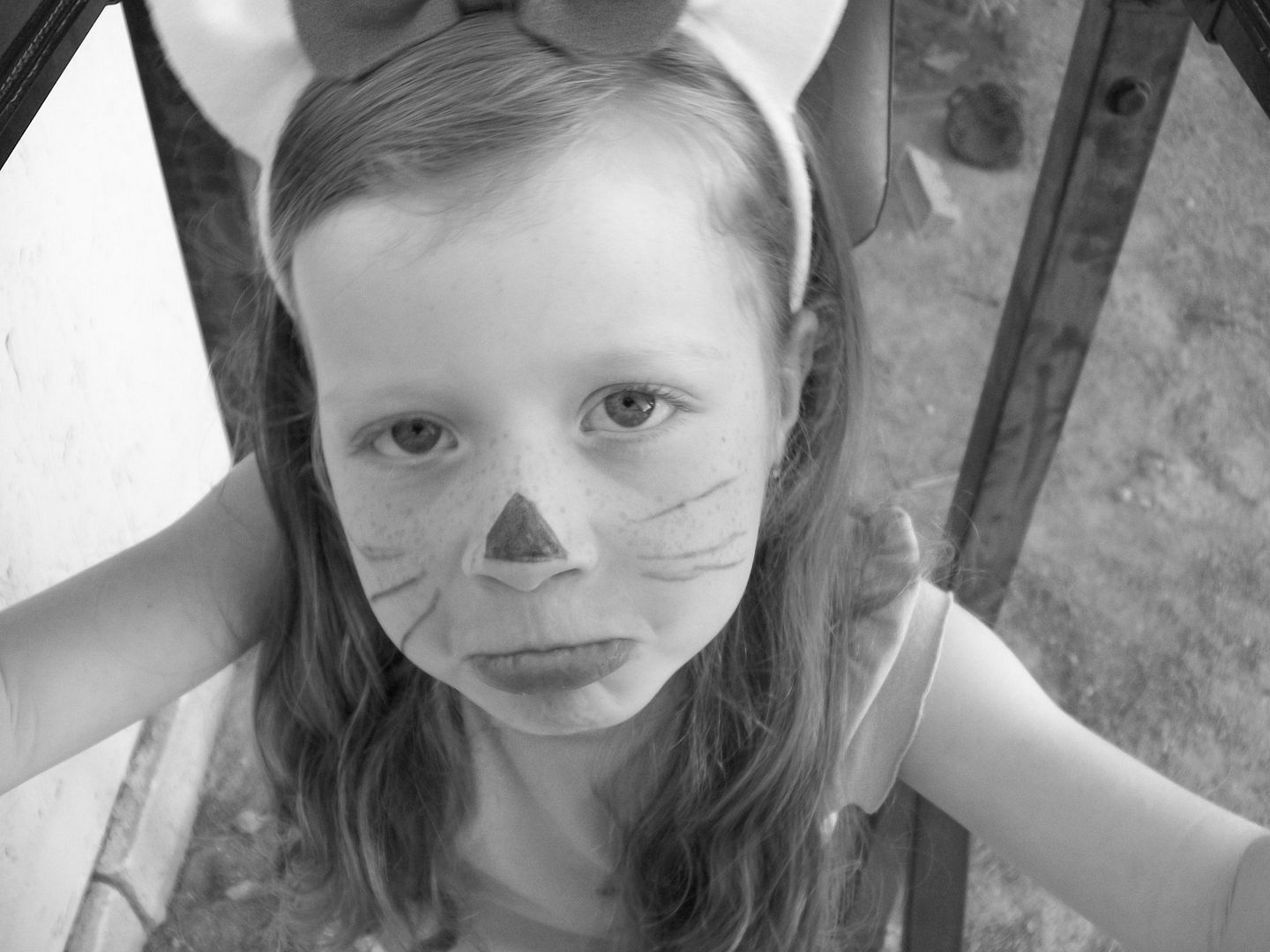 I love this freckled red haired face.
She is THE cutest Hello Kitty EVER!