Hello all you Blissful and Domestic readers! We're super excited to be introducing ourselves here to day! Danielle you put the rage and outrageous!
We are
4 sisters with a love for crafting, organizing, photography, style, music, and being with the ones we love. We had a blast growing up together and now that we all live in different places we are definitely missing our sister time together. The blog came about as a way to still do projects together, show each other what we wore that day, give each other inspiration, and just stay in touch :) And the best part is that we also have gotten so many ideas and inspiration from our readers too! You can read more about how we started our blog
here.
Head over to our blog and say hello! We like to think of our followers as extended sisters so feel free to input any thoughts you have!
Thank you so much again Danielle for having us!

-----------------------------
Aren't they awesome!
Love them!
Have a fabulous DAY!
Oh and don't forget my sweet giveaway this week.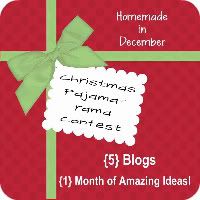 It kinda rocks!
low entries so far!