When schools all done, we like to venture to the library. It is one of our favorite places to go during the week. We can literally spend hours playing and reading.
While the littles play on the computers and stuff, I get to catch up on some
NEED TO READ books
This crafty lady is always looking for inspiration....
I even write lists of the THINGS I want to make


Yep I am a nerdy book reader/ list maker
I love it!


I am thankful for the quietness the library offers.
I am thankful for the smiles of my children, as they check out loved books.
These are afternoons we cherish.
How do you enjoy the quiet with your little ones?
Published with Blogger-droid v1.7.4
------------------------------------------------
Don't forget my fabulous giveaway this week.
Who doesn't want some free advertising?
Come and enter!
I get over 18, 000 hits per month. December is going to be a BIG one!
Let's get your bloggy name out there:)
Homemade in December Giveaway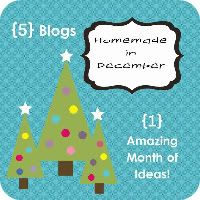 -Danielle