The Homemade in December Advertising winner is..
selected through
Rafflecopter.com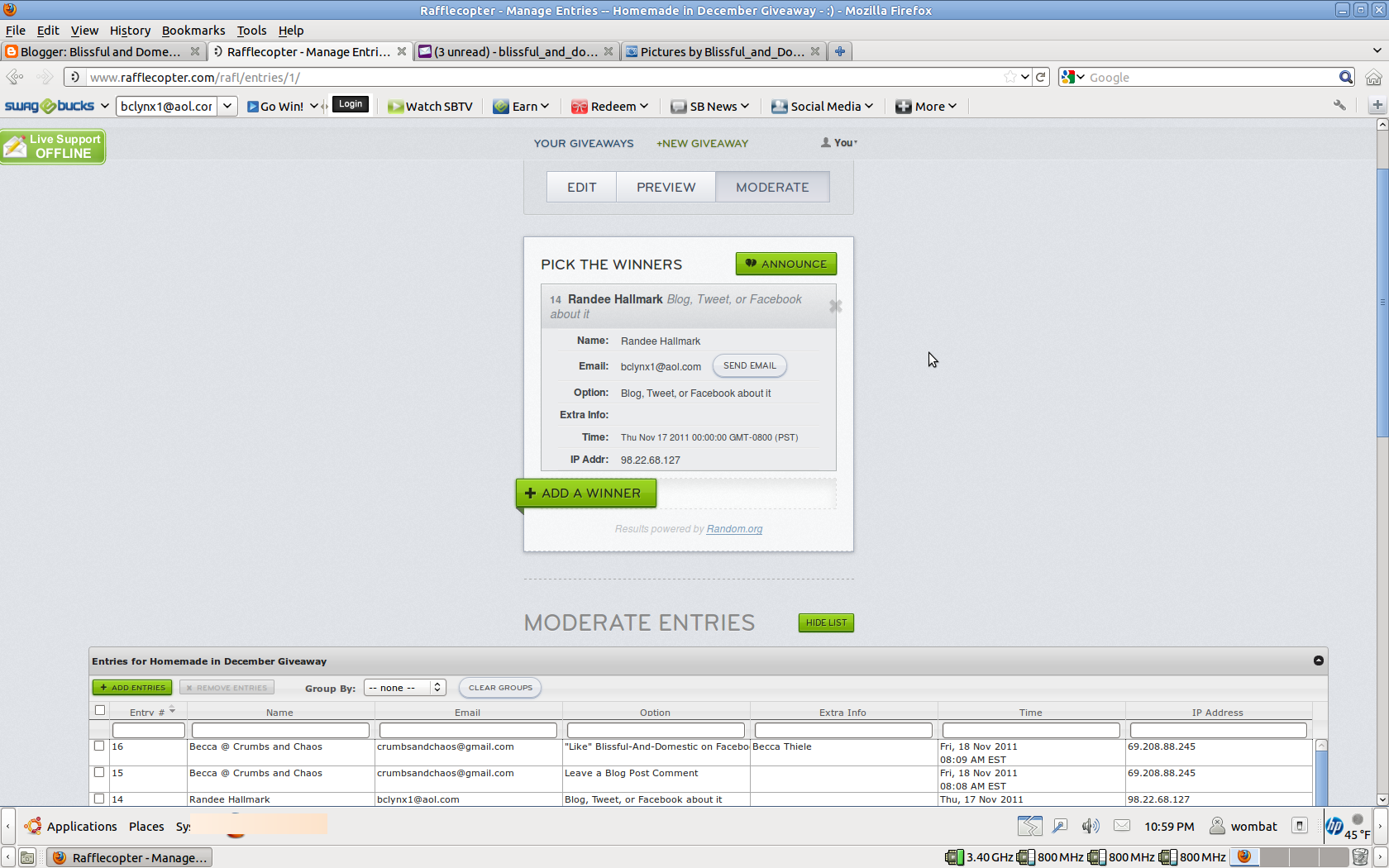 Randee I blocked out your info, but have sent you an e-mail. I can't wait to have you be apart of the adervtising team for December.
Congrads!

Thank you to all who entered. Come back tomorrow for some more fun!
I have a fun contest coming up this week!


This post sponsored by