Another activity we got to do on our Christmas Countdown was to bake Sugar cookies and decorate them. We had so much fun doing this! I found an old sugar cookie recipe, which I haven't used since I first got married. It was hiding in my recipe box, but I found it recently. We used it and oh my were the cookies amazing! I wanted to share it with you. The cookies came out perfectly and ready to be decorated. Here is the recipe we used...
Blissful and Domestic Sugar Cookies
1 cup of butter/margarine
1 cup of sugar
1 tsp vanilla
1 large egg
2tbl baking powder
3 cups flour
Blend melted butter/margarine and sugar in a bowl until creamy. Add egg and vanilla. Blend well. Add your baking powder and blend. Last add your flour 1 cup at a time. The last cup may be hard for your beaters. Use your hands if you needs.
Now let me give you a few tips on doing cookie cutters with littles:
First off I use Margarine and my cookies tasted better
than when made with butter..
Second, let your littles do as much as they can.
Although it may be messy, they will so enjoy it!
I taped parchment paper onto my counter. This is where we rolled out the dough and used the cookie cutters. This makes for a very easy cleanup afterwards.
Also spray your hands and your littles hands with cooking spray before picking up the dough. This prevents the dough from sticking to your hands.
And lastly sprinkle flour on the dough and the parchment paper
before flattening your dough.
All these tips helped me when making these. They made it so much easier. I have already made four or five baches of these cookies. you could say they are a BIG hit in my hous right now. I hope you get a chance to make them too!
Here are some pictures of us decorating our sugar cookies...
Enjoy!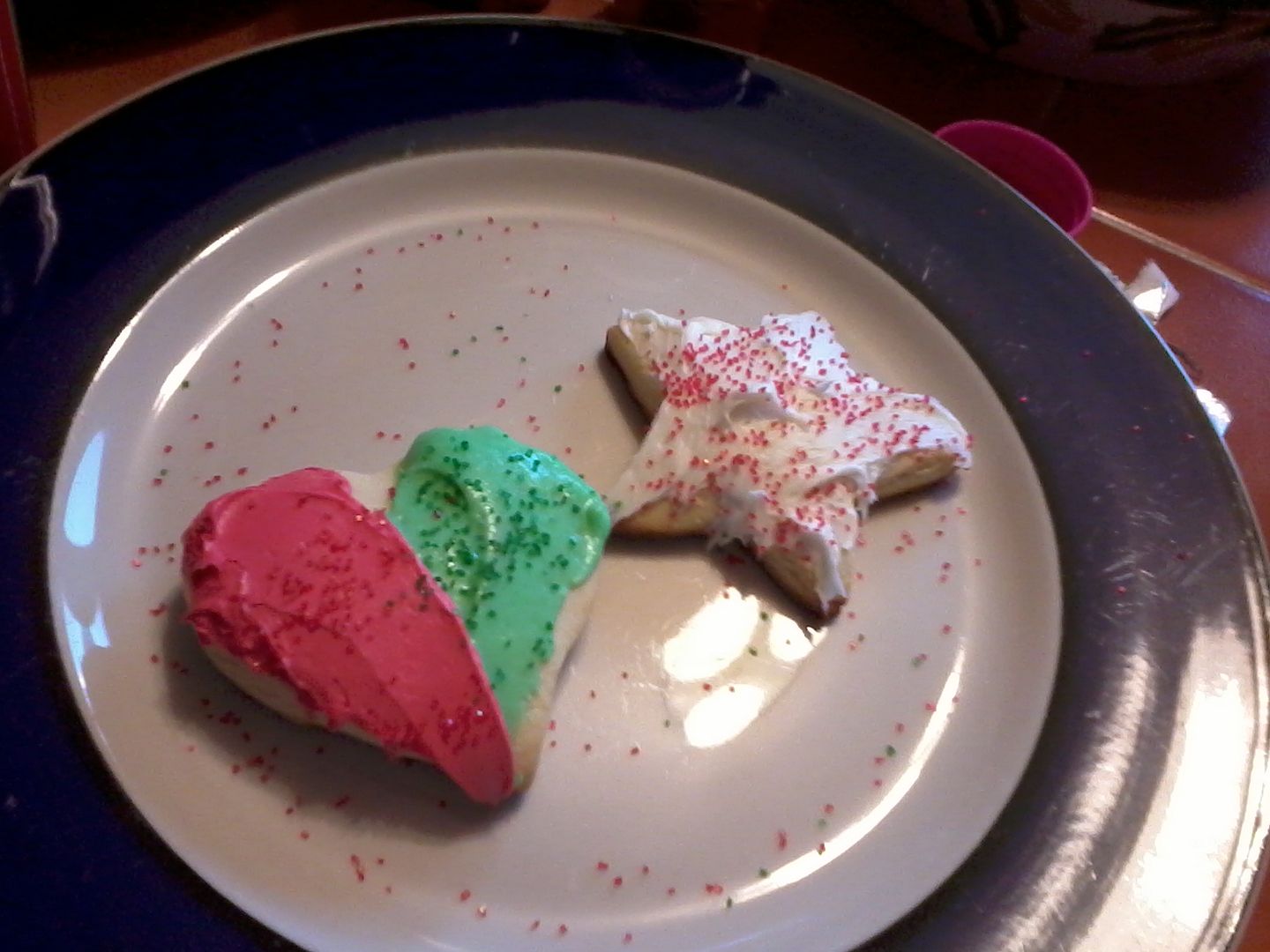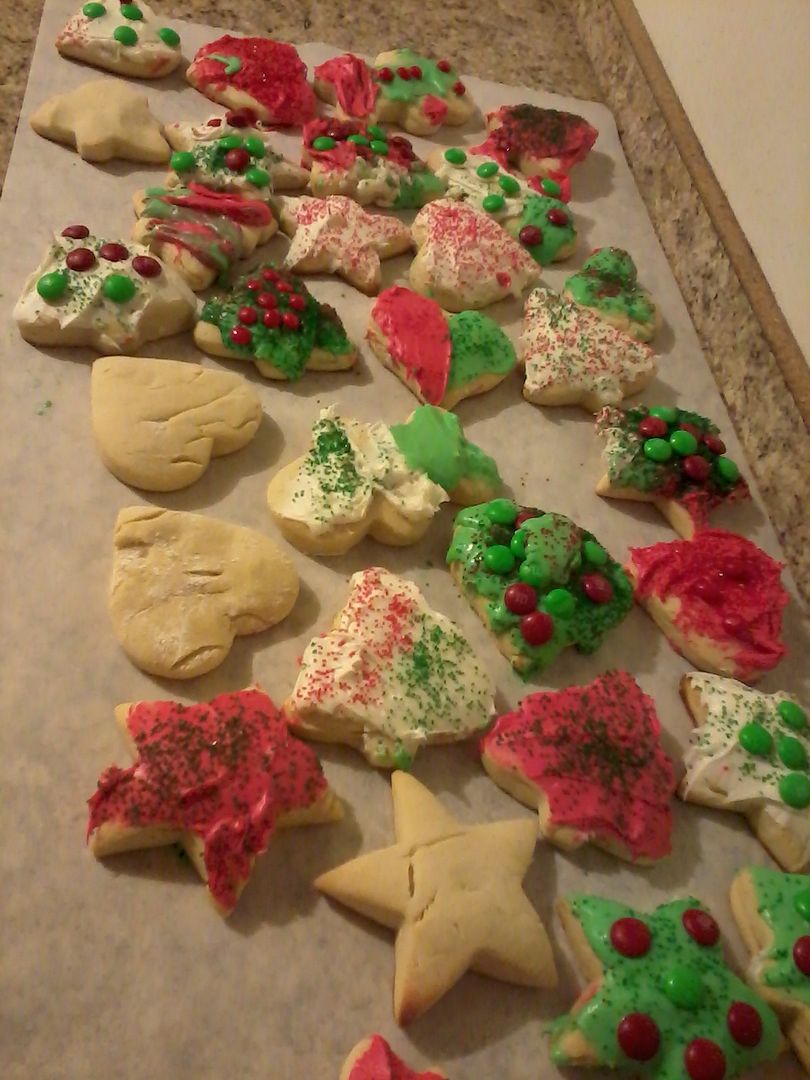 Happy Baking and Merry Christmas!
Only a few more days left...
I can't wait!!
Need help meal planning? Check out my free
Weekly Menu Plans.
and my
Let's Eat Section
I also have great posts to help your family save money!
Cut Your Grocery Bill in Half
Freezing Your Milk
Living on $14,000 a year
How Does She Q and A
Breakfast and Lunch: Meal Planning and Saving Tips
Fresh Produce All Month Long
Save Money at Costco
Menu Planning: Pantry Staples List
Weekly Menu Plans + Printable Shopping Lists