One of our activities on our Christmas Countdown was to make a cookie treat.
I decided to have us make Christmas Wreath cookies. These were super simple and so fun for the family. We did these as a family last week after dinner, one night.
Here is what you will need...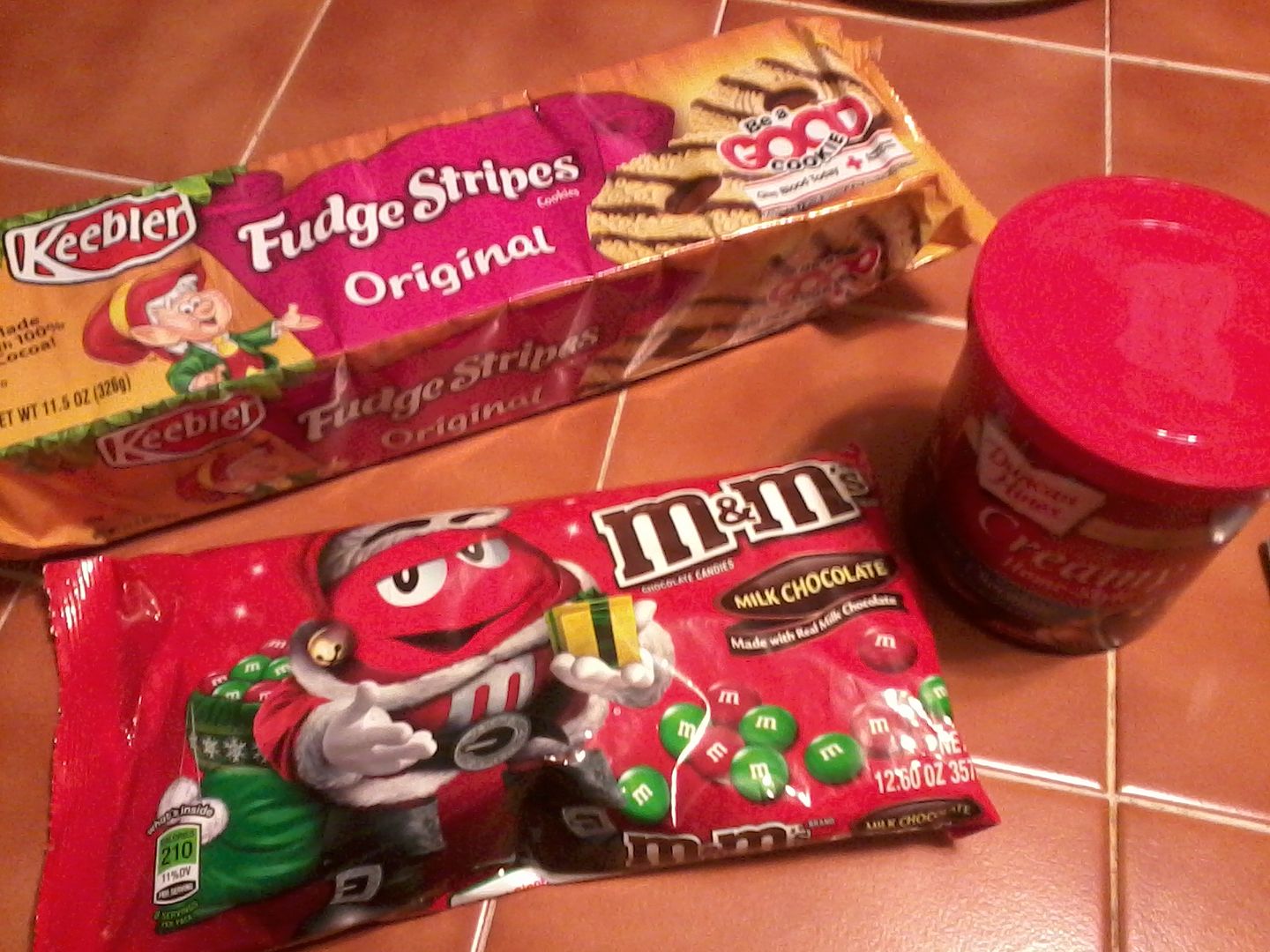 Fudge Stripe cookies
Icing
MandMs

Here is What You Will Do....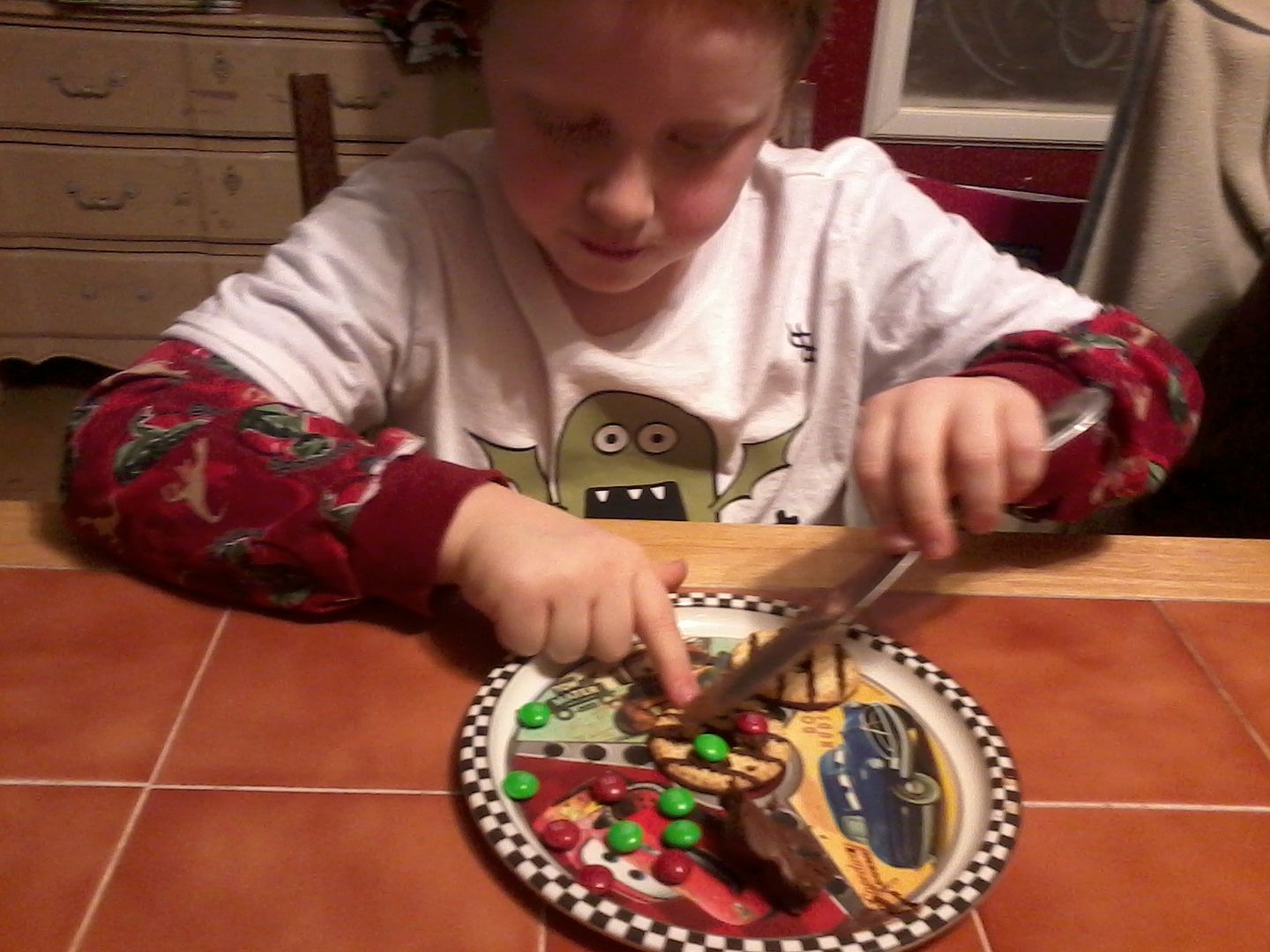 Put some icing, 2 cookies, and MandMs on your littles plate.
Let them use the icing to "glue" on their MandMs.
This creates Cookie Wreaths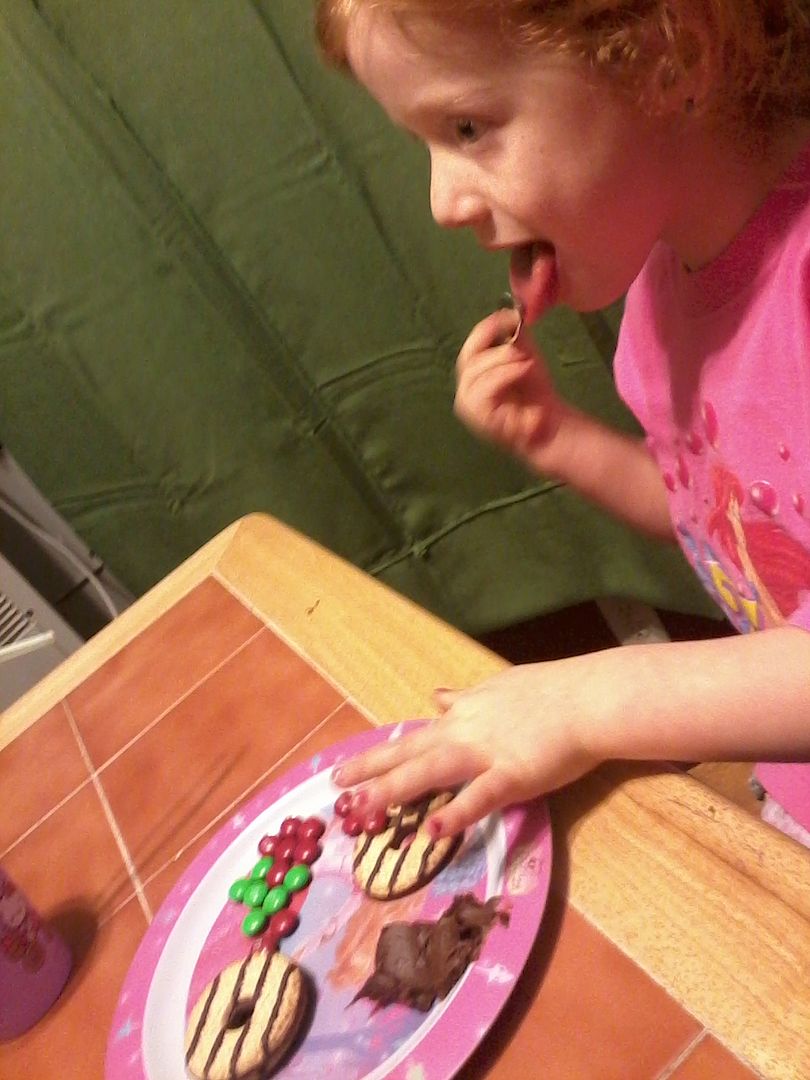 They are finger licking GOOD!
Perfect for a cozy FAMILY NIGHT.
Oh and here is one of Hubby refusing a picture...
Yep he cracks us up!
Oh and thankyou camera phone for the pictures lately.
You have saved my blogging heart until my new camera comes...
hint hint SANTA
:)
Oh and if you're looking for more Cookie Treats hop on over to Adventures in Mommy In Mommy Land. Charlene is having a Cookie Recipe Exchange. Go and Link up.