Hello lovelies! Throughout this month I am going to share some of the fun I have with my littles. We love
counting down to the Holidays
. They look forward to it with each holiday. Christmas is no different. This year I wanted to start things off with a super fun activity. I saw this originally over on
The Miracle of Love
. I couldn't find the book she used, so I improvised a bit. I planned a super yummy sugary breakfast, perfectly Elf worthy. Because you know Elves love sugary goodness all year round. We ate our powdered doughnuts, marshmallows, and MandM's, while watching ELF.
Now I would never normally give my littles a breakfast like this, but they are only this little once, and we were going to do our Elf breakfast right. I did include some Orange Juice and fruit salad, to make my mommy heart feel better about the whole nutritional part of the activity.
Anyways This turned out to be such a fun Saturday morning. Thank you for the awesome idea Angela! I hope you get to try out a fun themed breakfast with your littles this holiday season.
Here are the pictures from our fun morning via my phone camera. Enjoy!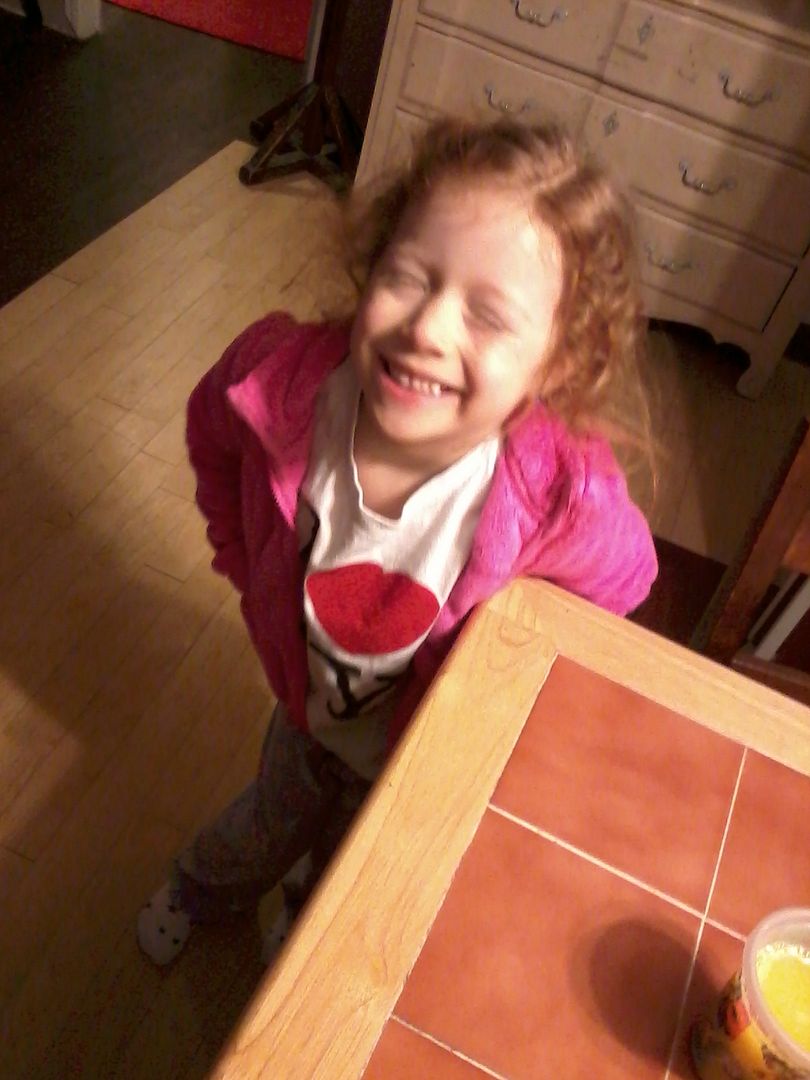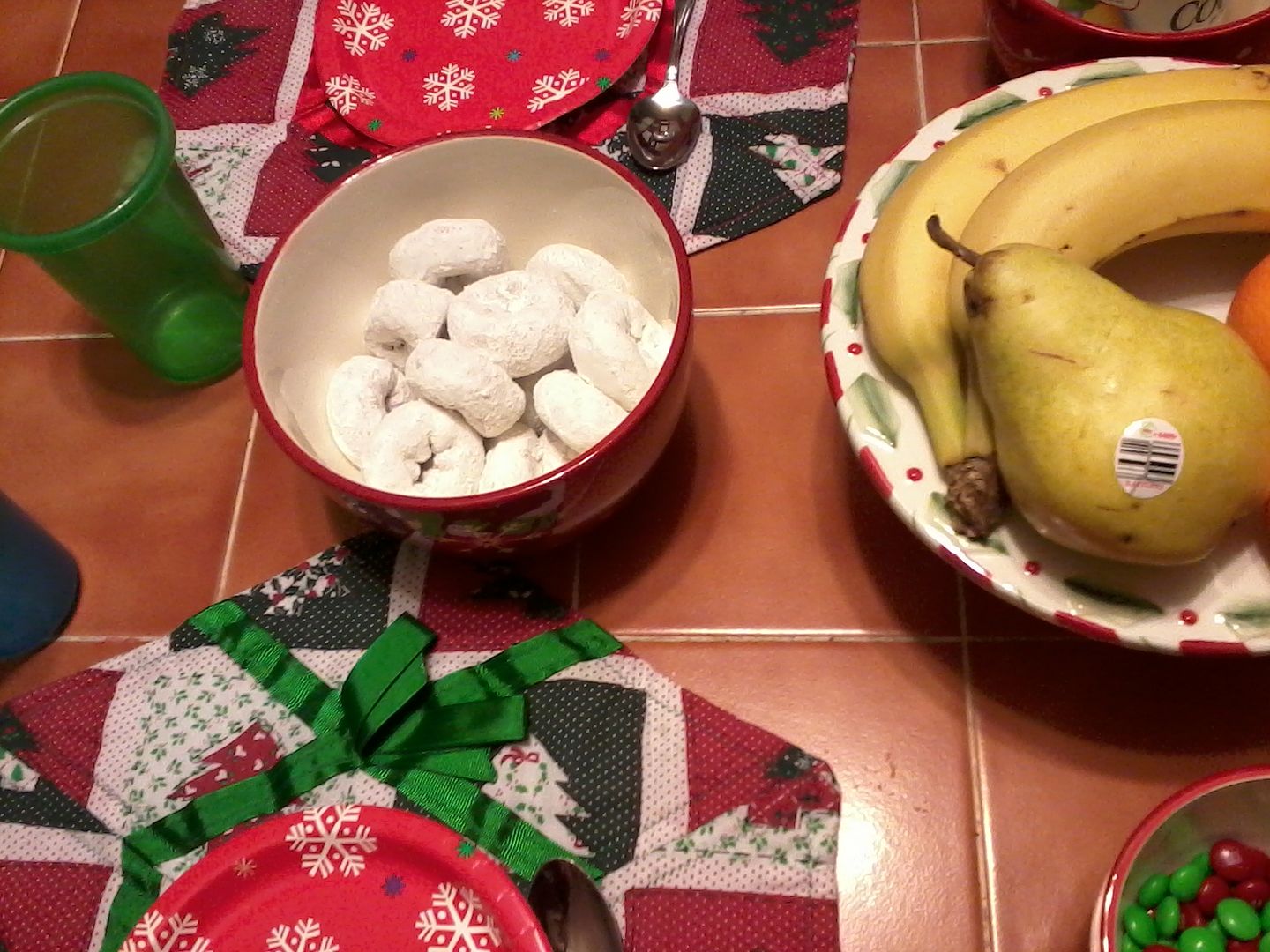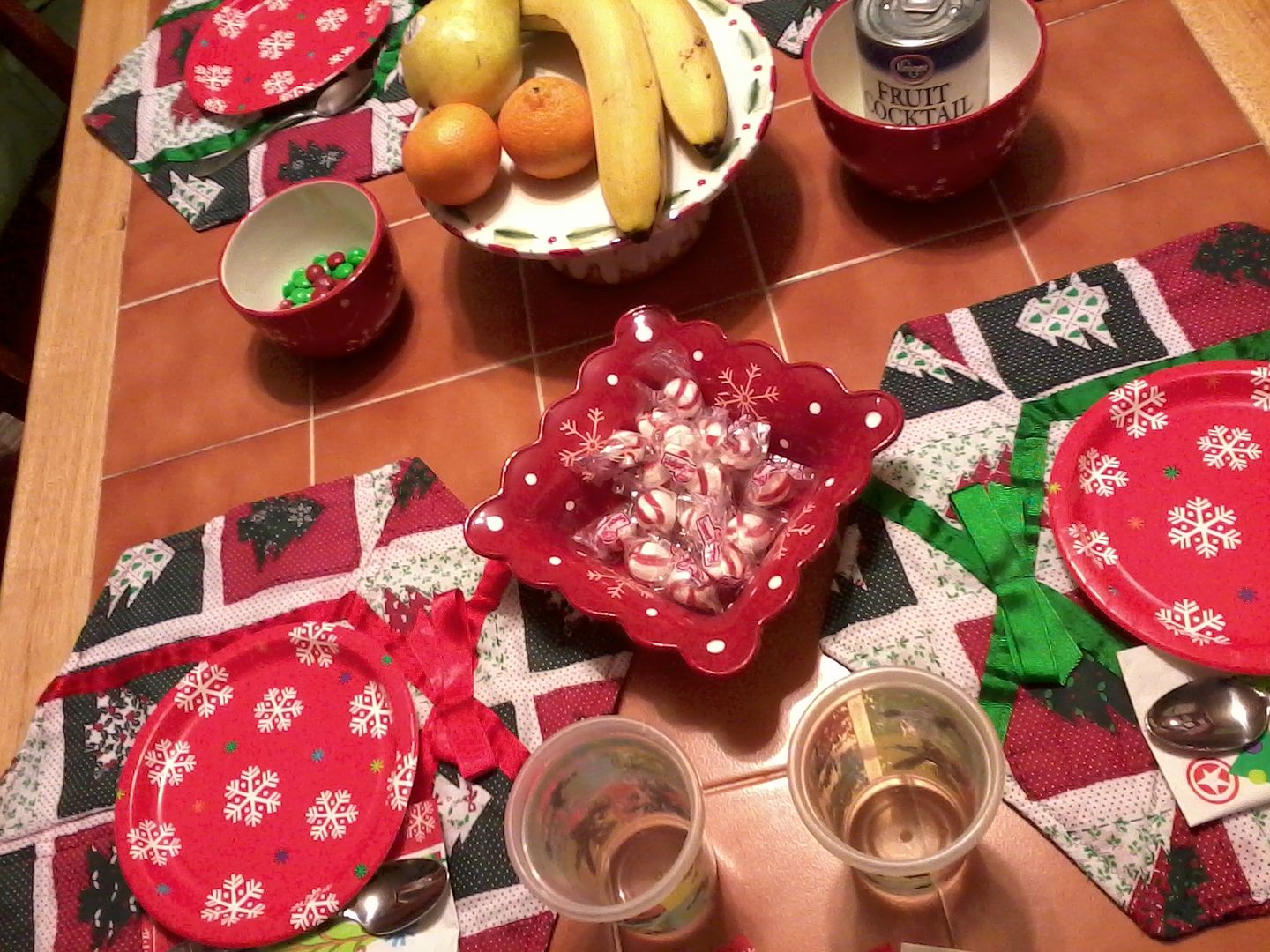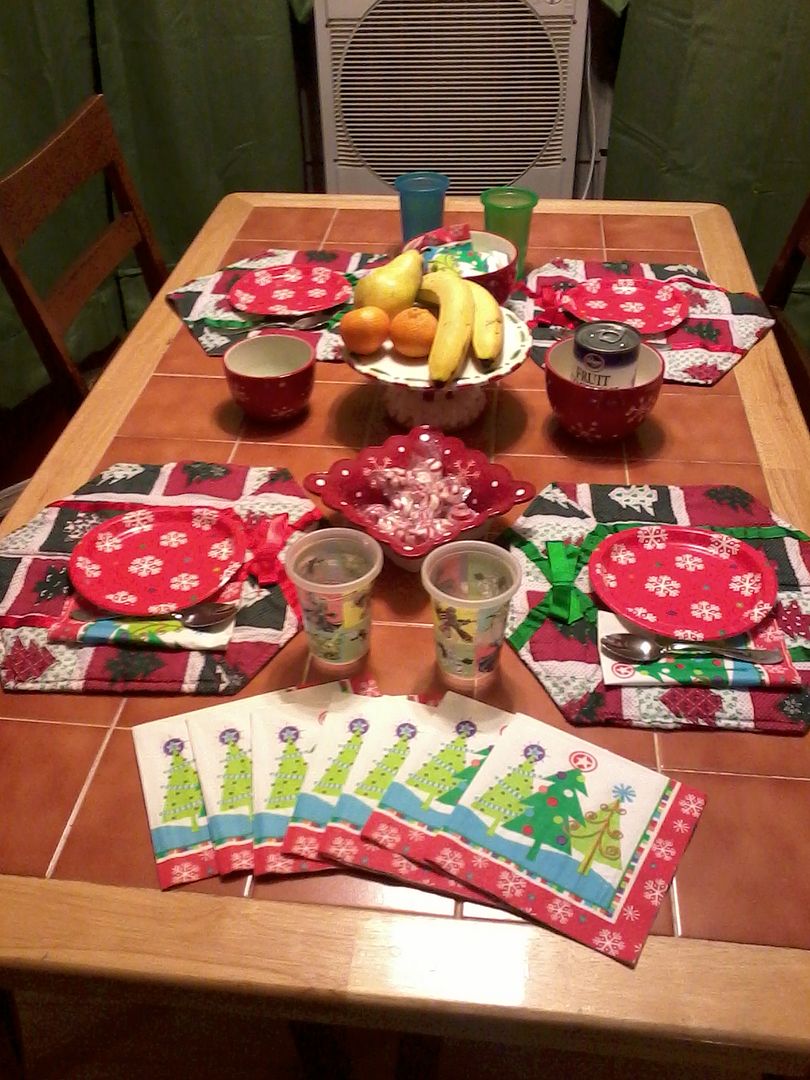 This breakfast didn't cost very much. The only thing extra I bought were the doughnuts and MandMs. This was a fun, inexpensive way to have fun with my littles. What are you doing with your littles this season?
-------------------------------
Also Charlene at
Adventures in Mommyland
is having a giveaway!
She made an ultr cute Christmas Apron. Hop on over and enter to win!
----------------------------------------------