First of all I just have to tell you how excited I am!
I am officially on Winter break. Lets all give a great HOORAY! No homeschooling for two glorious weeks!!
Don't get me wrong I like being a teaching mommy to my littles, but this break is a much needed thing. I am all about the next two weeks of sewing, crafting, watchign lots of movies, and having lots of PJ days!
I Can't wait..
Now that I have shared my glorious news lets get into this afternoons post....
I LOVE Christmas treats!cookies, cakes, fudge, candy, whatever it is I love it and so does my family.
We LOVE to bake at Christmas time, which is why I thought we needed a FULL week of Christmas yumminess. Today I have a cookie recipe, which I actually shared on
The Small Things
blog this month.
Here it goes...
ENJOY!
---------------------------
I don't know about you, but once December 1st hits,
I go into Christmas treat mode.
My little Miss and I venture into the kitchen and are not seen
for days
for a while. We love baking and baking at Christmas time is
100 times
more fun!
One of our favorite cookie recipes, at Christmas time, goes by many names. I have heard them called Mexican Wedding cookies, Russian Tea cookies, and Christmas Tea Cookies.
We just call them
YUMMY!
They may not be beautiful, but they make up
for that with their amazing taste!
Want to make some of your own?
Here's How
Preheat oven to 350*
Cream 1 cup butter and 1/2 cup powdered sugar
until
smooth. Add remaining ingredients. 2 cups flour, 1/2 tsp salt, 1 tsp vanilla and 1 cup chopped pecans or walnuts. Roll into balls about the size of a small walnut. Bake for 12 15 minutes. Roll in powdered sugar while still warm.
I hope you have a chance to try out this recipe this holiday season.
I have even included a printable recipe card for you.
Happy Baking!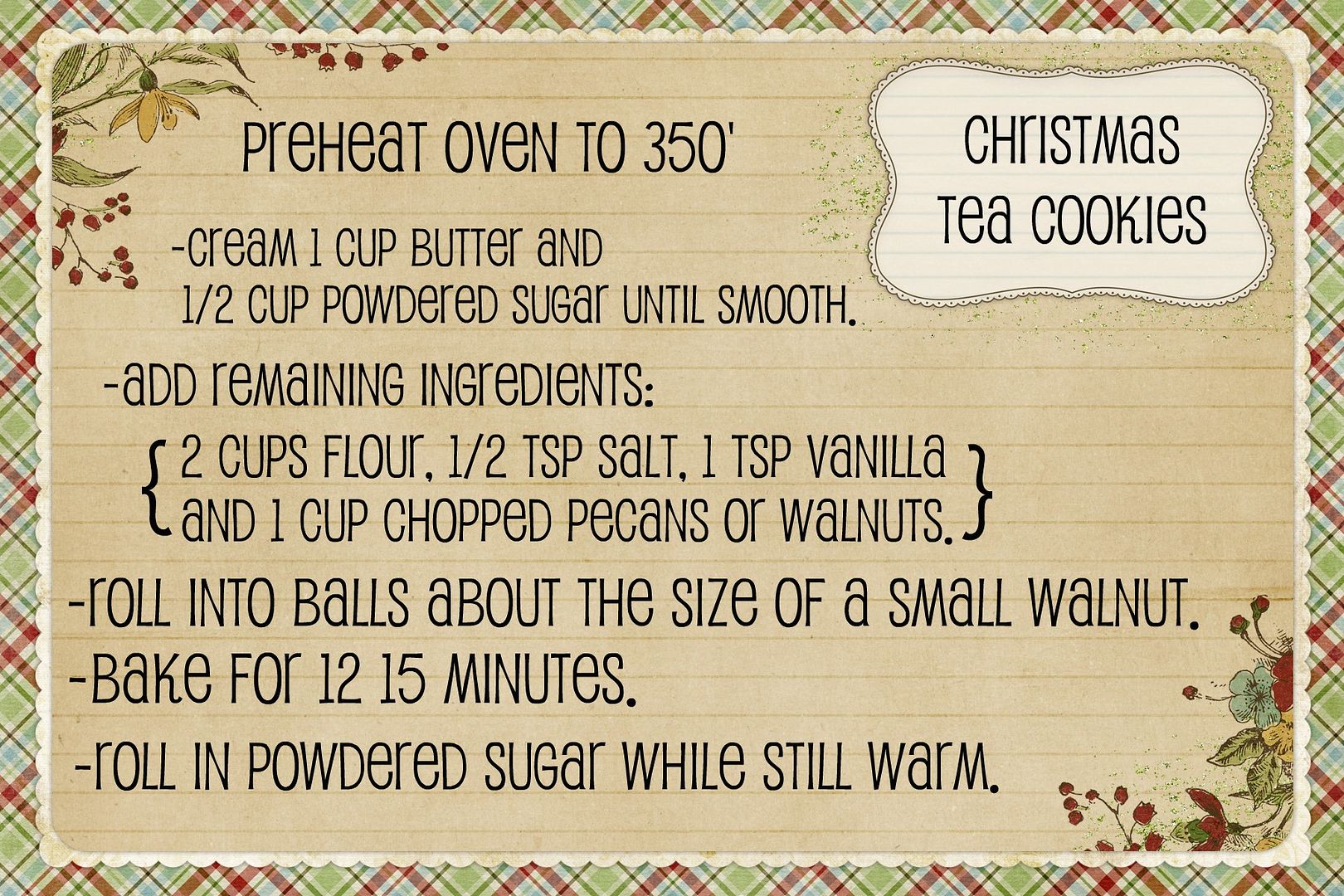 -------------------------------------------------
Don't forget to Enter in the Pajama-Rama Contest!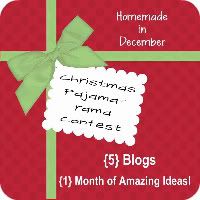 Lots of goodies are up for grabs!
-----------------------------
The Christmas Carnival is up and running.
Come link up all your holiday goodness!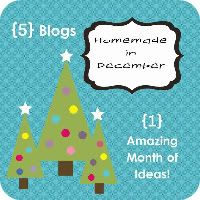 --------------------------------------------------
This post Sponsored by.......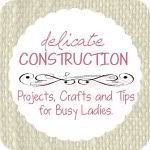 Check out what these ladies have going on today.
More Christmas fun awaits you!