This post originally appeared on Bowdabrablog.com.
I am apart of their design team, where I create fun crafts each month for them
--------------------------------------------------
Are you lovelies ready to start getting your craft on for Christmas? I know I am! I love decorating and crafting for Christmas. I put on my favorite Christmas movie or CD and relax a little bit, while creating some red and green loveliness for my home. One of my favorite ways to decorate at Christmas time is with vinyl and ribbon. I think ribbon and vinyl can spruce up any old thing. They create insta-cuteness. Today I am going to show you a simple Christmas craft. It is a Christmas glass block. These are perfect to display on mantels, tables, and are even great as Christmas gifts.
So let's get crafting...
Here is what you Need:
-vinyl lettering
-
Bowdabra wire
-
2 1/2 in Swirl red and gold wire ribbon
-
The Bowdabra Bow and Favor Maker
-Glass block
(can be purchased at Lowe's or Home Depot)
Now let's get crafting...
Clean the surface of your glass block.
This is just to make sure there is no dust or anything on it
when you apply the vinyl.
Once you apply your vinyl, you're ready for your ribbon.
Wrap your ribbon around your glass block.
I taped mine in place before hot glueing it.
I removed the tape after glueing.

Now that your block has its vinyl and ribbon,
all it needs is a pretty bow for the top.



Cut 24 inches of Bowdabra wire.
Place it into your Bowdabra.



Take the end of the ribbon and twist the side that has the longest end and place it right side facing down-wards into the Bowdabra. This is the beginning of your first loop.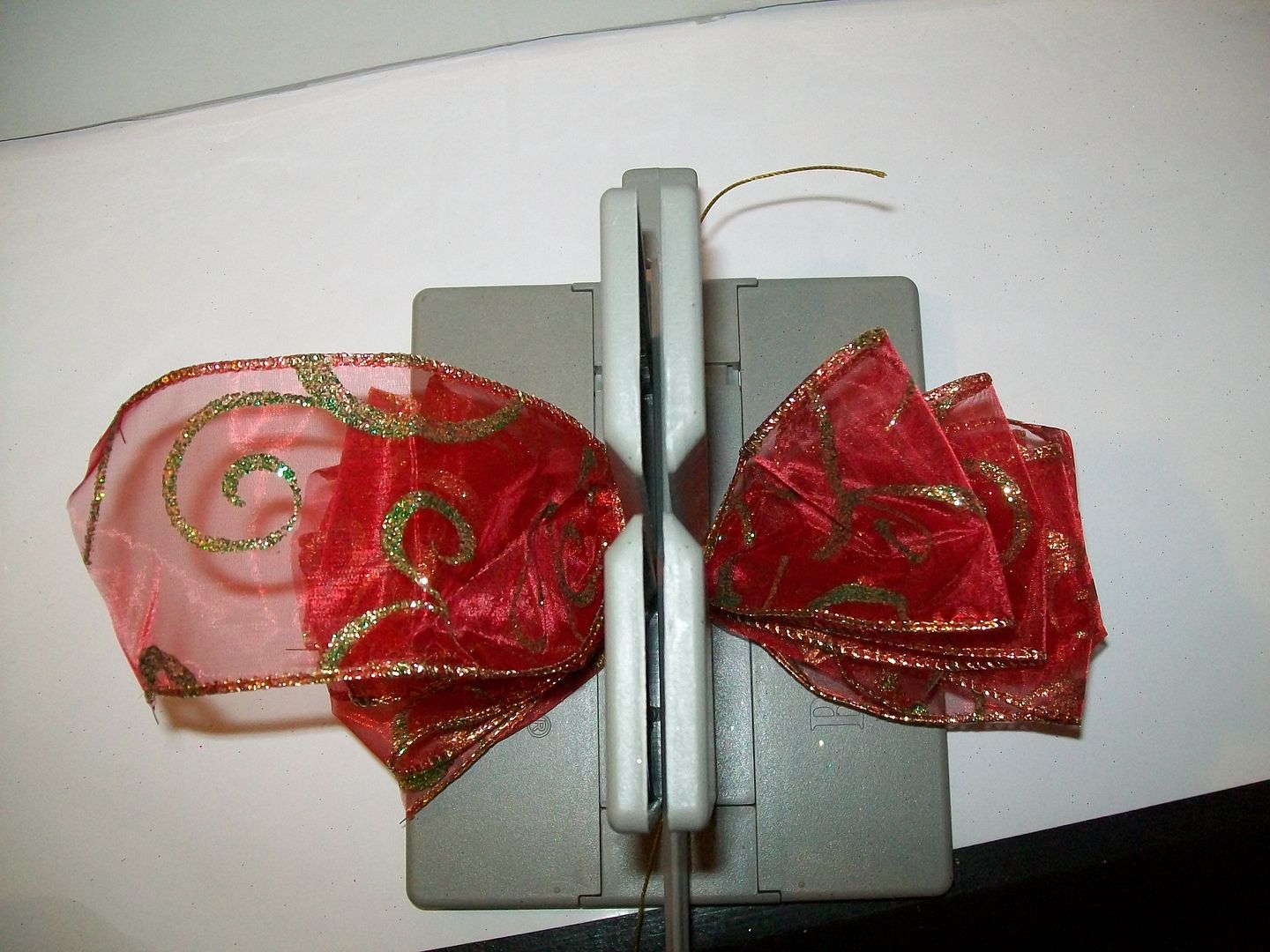 Continue folding your ribbon into your Bowdabra, making loops.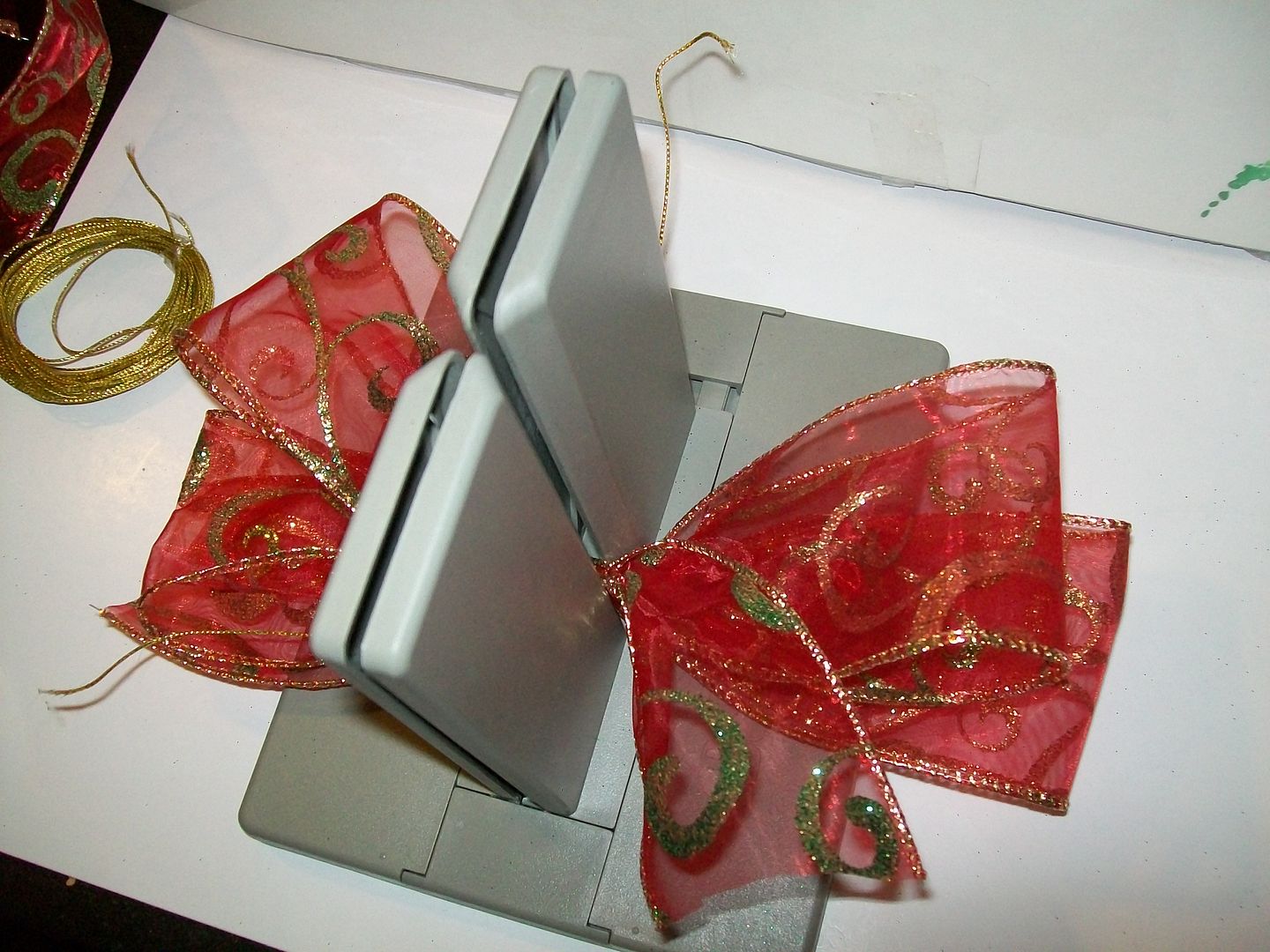 Continue to create as many loops as you want, depending on the fullness of the bow you prefer at the end. I wanted mine pretty full, so I did a bunch of loops. Once you have achieved your desired ribbon width scrunch down the ribbon with the Bowdabra wand. Tie with your Bowdabra Wire.
Fluff and shape your bow.
Hot glue it onto your glass block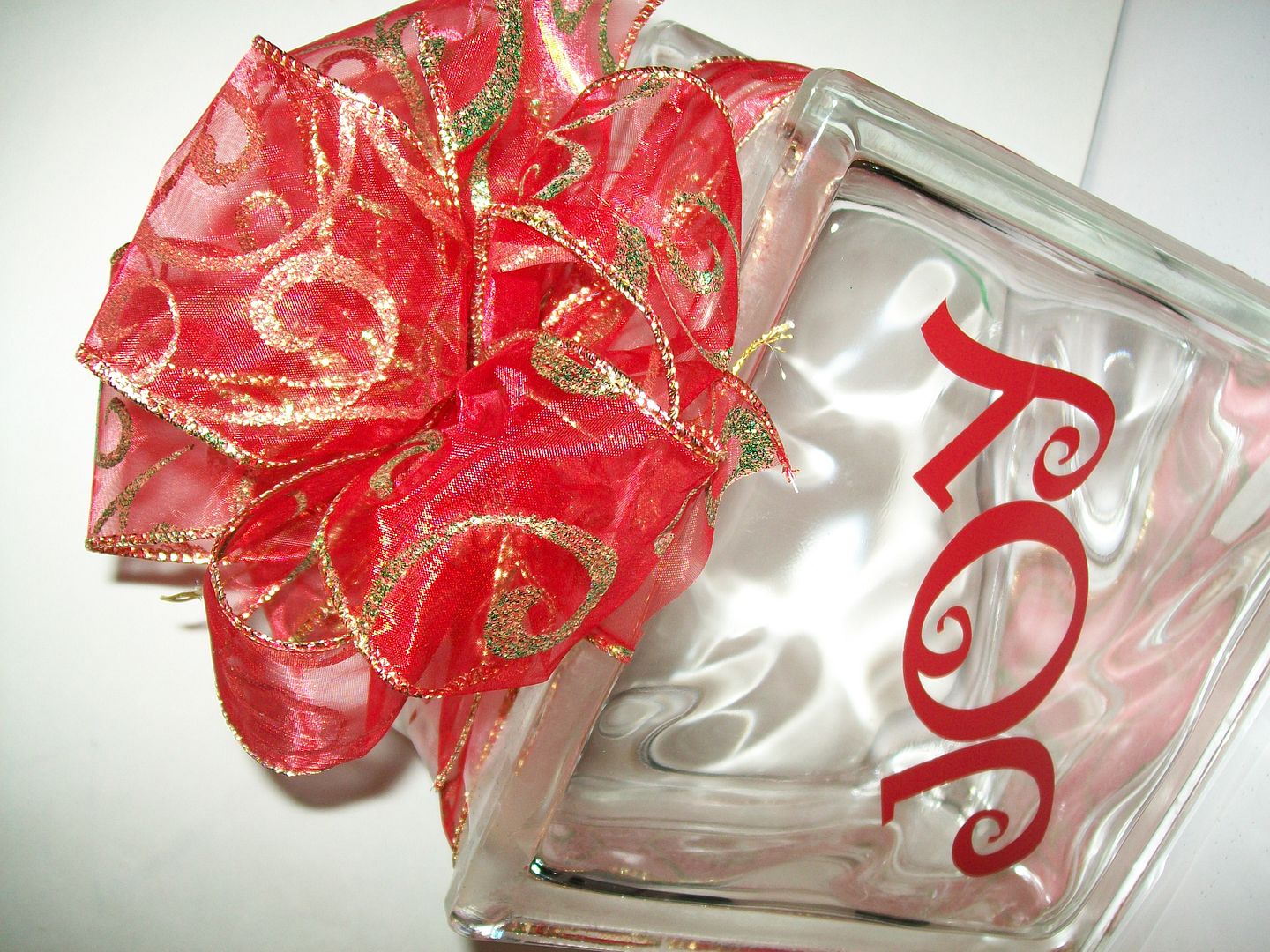 Once your bow is secured, enjoy your creation.
What a cute addition this will be to your Christmas Decor this season.


For more Bowdabra ideas click
HERE
--------------------------------------------------
This post Sponsored by.......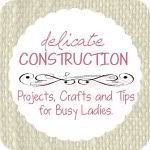 Check out what these ladies have going on today.
More Christmas fun awaits you!
----------------------------------
This post sponsored by

Follow me on
Facebook
Follow me on
Twitter
Browse my
Pinterest
Follow me with
BlogLovin
Send Me an
E-mail
Link up at
My Party