Now I don't want you all to think I only bake cookies and make craft with my kids at Christmas time, although that is a big chunk of what I enjoy doing with them. I also love teaching them about WHY we celebrate this time of year. We talk about the Savior each day. I remind them to thank God for His birth in their prayers each night. I never want to forget the true meaning of Christmas I want it to be in there hearts. Another why I help them learn is through activities. Over this past month we have had different Family Home evening Lessons on the birth of the Savior. We painted a picture of Mary and the Angle Gabrielle, just like did
here
one year. We also had a Jesus Scavenger hunt. This one is always a big hit. We do it each year.
Here
is a link to our hunt two years ago. So after our hunt this year, Miss priss asked me a great question. She wanted to know why our manger was missing the star. She said we should make one because a star has to go with he manger.
Well I agreed. so we not only made one star, but a bunch.
I had them each practice cutting out stars. I drew them, they cut them out.
We then of course had to add some glitter to our stars.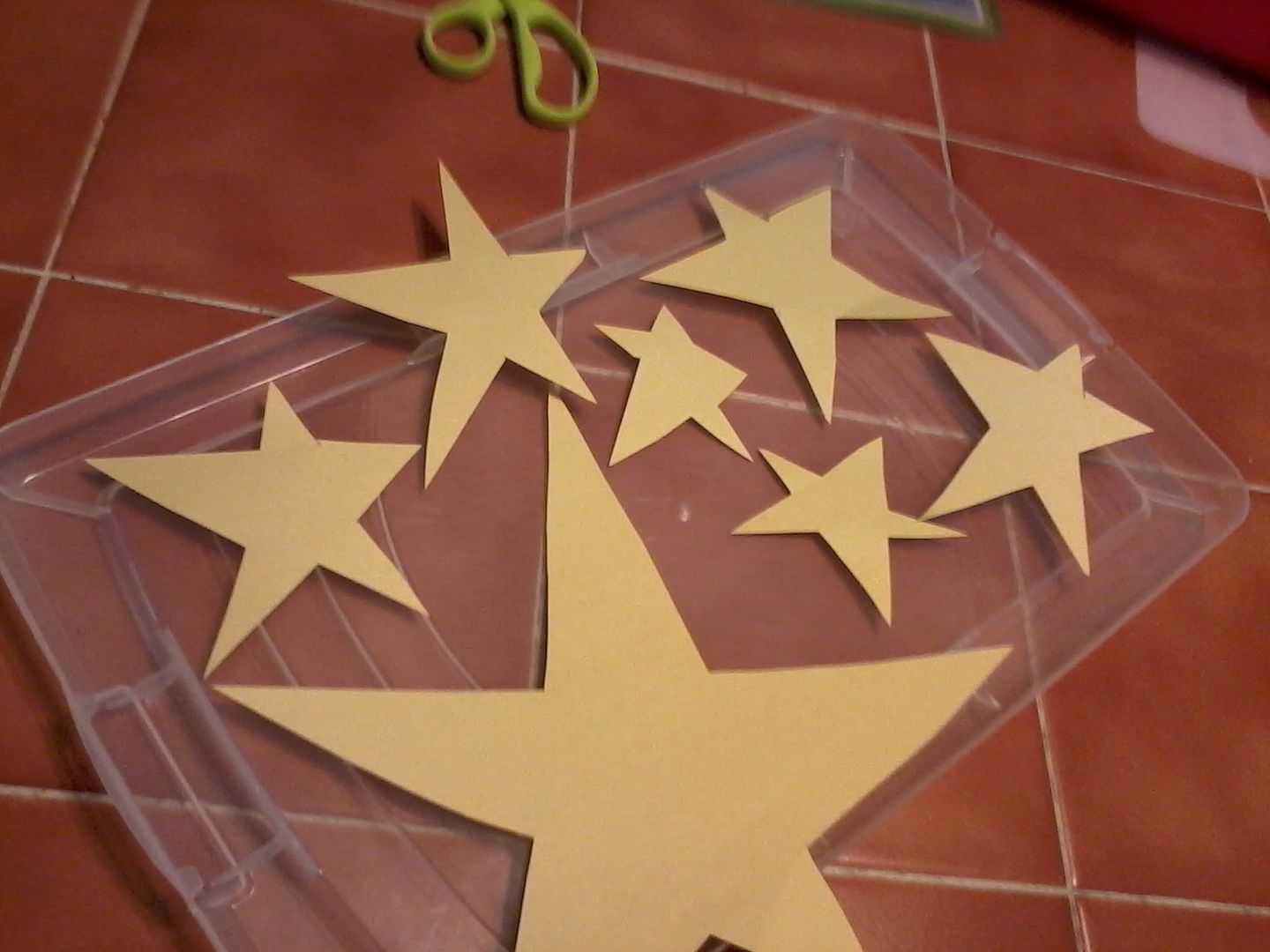 We then hung them in the hallway with the manger.
I love to see as I walk through the hall. It reminds me of my precious children and how they get it. They understand why His birth is important. They understand that on that day, when Mary gave birth, the world changed forever. I am thankful I get to teach them and share that gift with them.
I love this time of year. It is truly my FAVORITE holiday. I pray you are enjoying this season as well. Teach your littles, hug them tighter, and be thankful for all you have.
I leave you with this video for today....
Remember HIM..
This post sponsored by

Follow me on
Facebook
Follow me on
Twitter
Browse my
Pinterest
Follow me with
BlogLovin
Send Me an
E-mail
Link up at
My Party