So first off I want to thank you all for the wonderful e-mails I receive each day. I have been getting a lot of questions lately and am slowly trying to reply to them all. Sometimes I don't reply right away because more than one person has asked the same question, so I decide to answer in a post instead. This is what happened with my post today. After I posted my
Homemade Pizza Recipe
last week, many e-mailed me asking how I cooked my sausage. Since a bunch wanted to know, I figured I would tell you:) Here is how I cook my sausage for
Homemade Pizza
and everything else I use sausage in.
I start out with a pound of sausage.
I sprinkle it with a little bit of Lawry's Seasoning Salt.
I cook until brown.
Drain off the excess grease.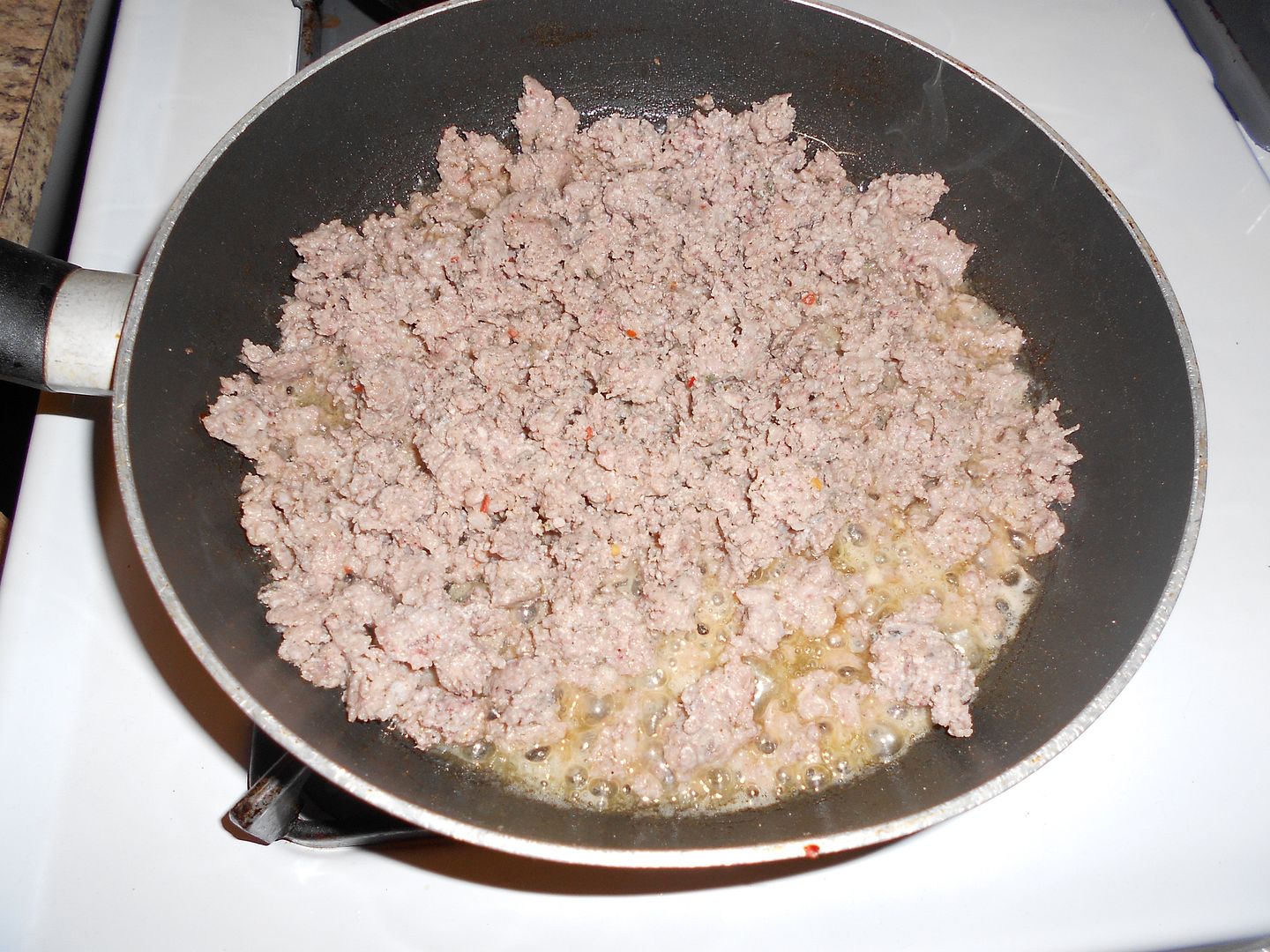 Now when using it in pizza, I only use a small portion of it.
With the rest I either bag it into 1 cup portion sizes for pizza later in the month.
I also sometimes use the sausage for Spaghetti, beef stroganoff, BBQ hamburgers, etc.
This was a simple post, and I hope it answered everyone's question about how I cook my sausage.
Freezing cooked meat is a HUGE timesaver!
It thaws quickly and makes for quick fixing when dinner time comes around.
Happy cooking!
Need help meal planning? Check out my free
Weekly Menu Plans.
and my
Let's Eat Section
I also have great posts to help your family save money!
Cut Your Grocery Bill in Half
Freezing Your Milk
Living on $14,000 a year
How Does She Q and A
Breakfast and Lunch: Meal Planning and Saving Tips
Fresh Produce All Month Long
Save Money at Costco
Menu Planning: Pantry Staples List
Weekly Menu Plans + Printable Shopping List