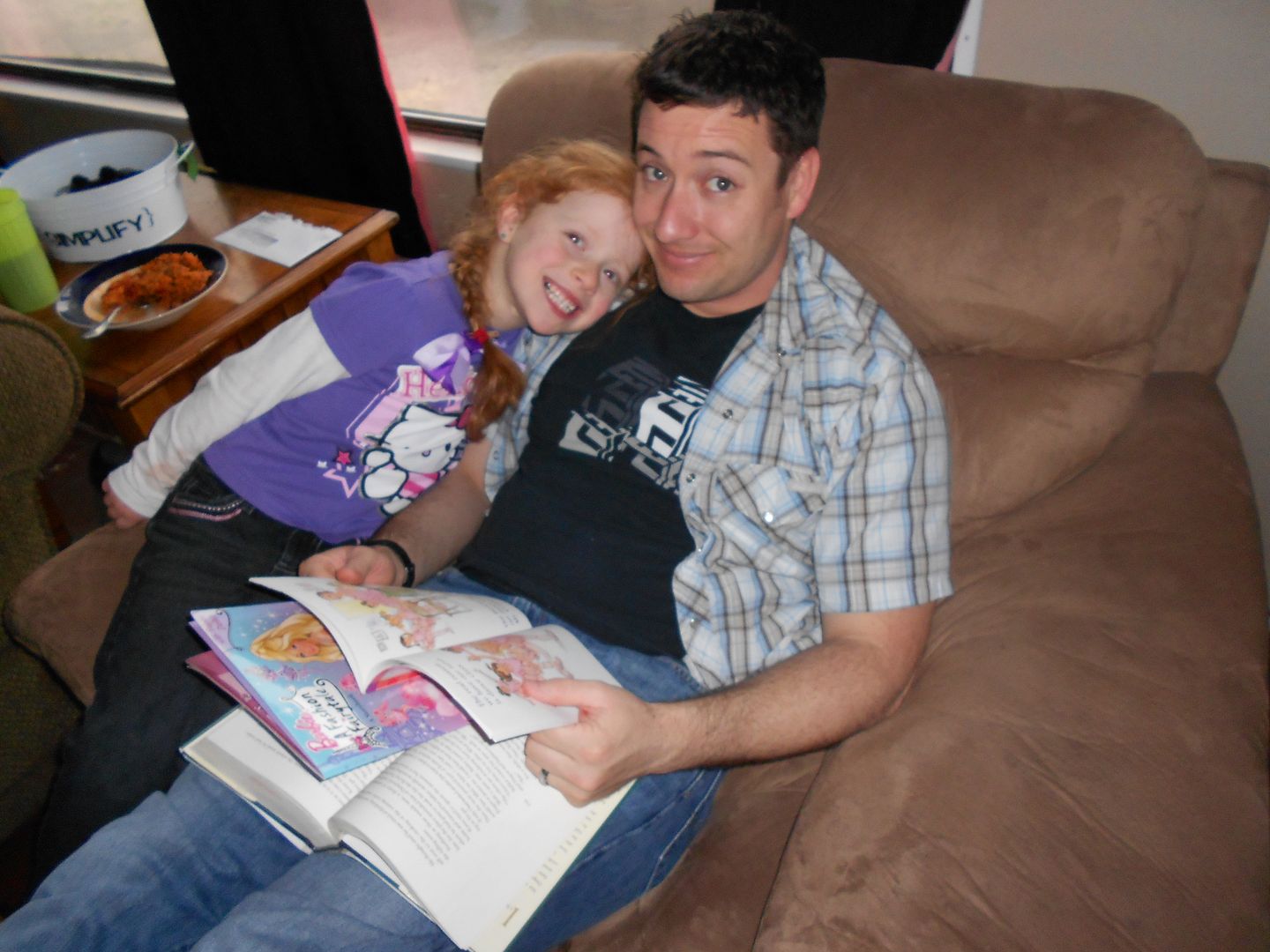 Sometimes it is good that they really like one thing a parent does....
for example.....
Libby: Read me a book Daddy.....
Daddy: OK just one
Libby: OK these two books
Daddy: I said just one book
Libby: OK read this (handing him TWO books)
Daddy begins reading in his EXCITING voice
Libby giggles and laughs as daddy adds in parts that I know no writer of Barbie would add.
Dragons and gargoyles do not belong in Princess Charm school and such
Bubba then joins in, never knowing how exciting a Barbie book could be
After rounds of giggles that turn into tickling and wrestling matches,
the two books are read.....
No wonder they want him to read stories.
He really is so much better than me:>
I guess we all have our things we're good at....
reading in an animated voice is not mine.
It's his and he can have it.
I wouldn't change hearing those giggles coming from the living room for anything.
Not only do they bring a smile to my face, but they give me few moments of quite time just for moi:) and that is always welcomed. Have a Happy Saturday and take time for those simple moments this weekend that warm your hearts.